Alan Hamilton's 911TR Porsche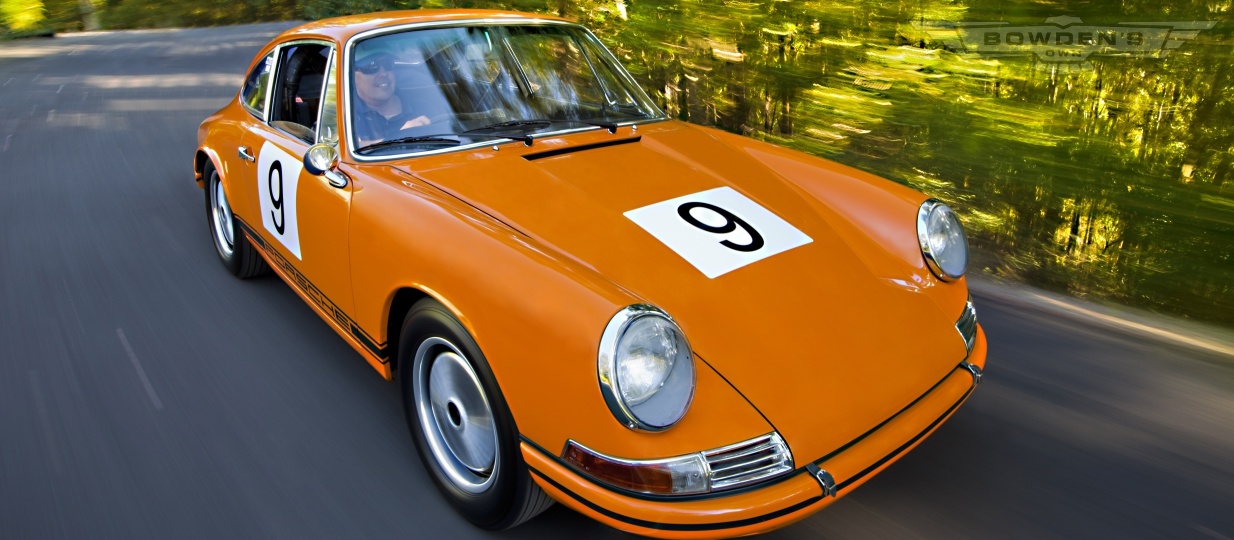 Alan Hamilton's 911TR Porsche
Front Suspension Type:
McPherson Strut, transverse torsion bars, Koni shock absorbers, anti-roll bar
Rear Suspension Type:
Semi-trailing arms, Koni shock absorbers, torsion bars, anti-roll bar
---
The 911 TR was one of the first purpose built 911 lightweight race cars. They had lighter windows and numerous other light weight fittings throughout the car. They had varying engines, but the one in our story was powered by a twin plug type 901 6 cylinder engine. The same engine that was used in the 906 Carrera sports car. At 8000RPM it produced over 230 BHP from 1991CC.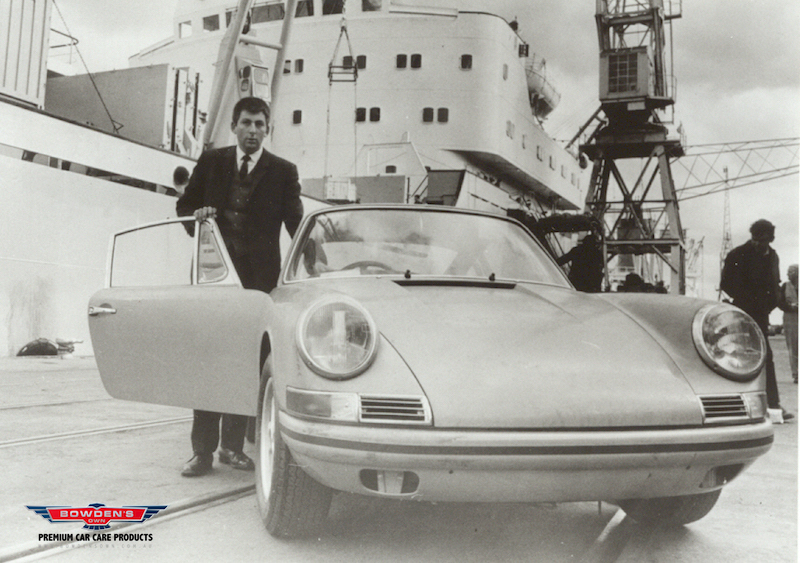 Fresh off the boat in Melbourne, Hamilton picks up his new little racer.
In 1968 Alan Hamilton (son of Porsche Australia Distributor Norm Hamilton) wanted to race a lightweight 911 R in the Australian Touring Car Championship (ATCC) but found he was unable to as the rules at the time did not allow light weight panels. So Alan did the next best thing and wrote a personal letter to Porsche requesting a 911 R with a steel body and glass windows.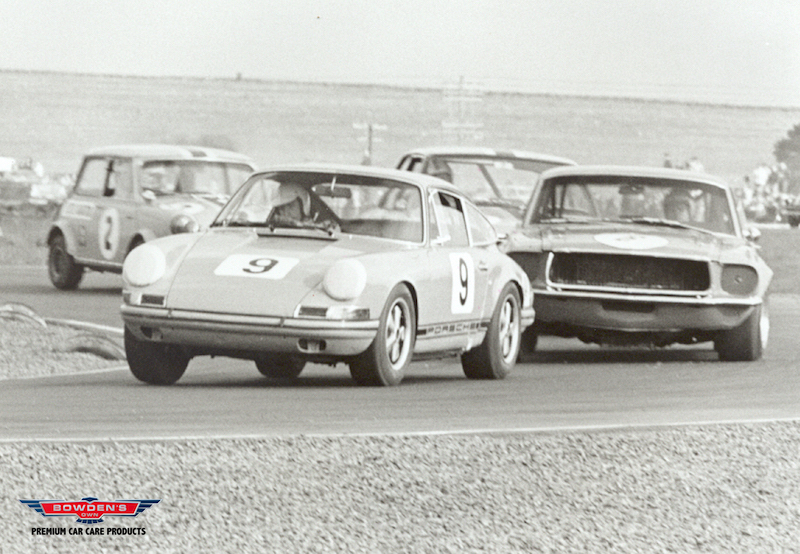 What he was to recieve was a very rare 911TR model, one of just 4 of these special race cars ever built in RHD form.
In June that year he received his bright signal orange 911 just in time to contest the ATCC at Warick Farm Raceway. (1968 was the last year that the ATCC was still decided on by one race.) The race was won by Ian 'Pete' Geoghegan in his immortal '67 Mustang. Alan came third that year and had just missed out on second place when during the last lap a rear tyre blew and allowed Darrel King to get by him, Alan crossed the line running on the rim to retain third place.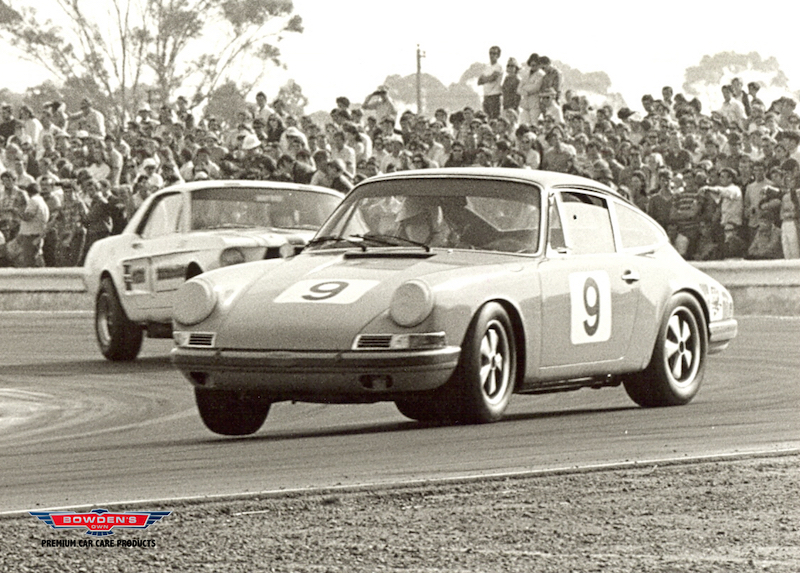 In '69 the Porsche lacked the brutal power of the big banger V8's that included 'Pete' Geoghegans '67 Mustang, Allan Moffat's '69 Trans-Am Mustang, Norm Beechy's HK Monaro and Bob Jane's '67 Shelby Trans-Am Mustang. But what it lacked in power it made up in reliability and consistency. Its race record for the '69 ATCC was as follows:
3rd at Calder
2nd at Bathurst
2nd at Mallala
2nd at Surfers Paradise
2nd at Symmons Plains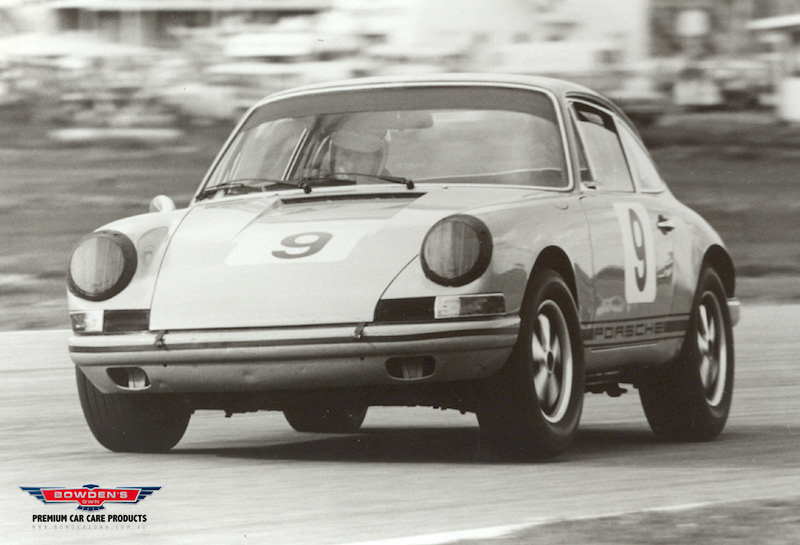 After the Surfers Paradise round, the final at Symmons Plains was a real nail biter with the orange Porsche a mere three points behind series leader Pete Geoghegan, who had 23 points. Pete's Mustang was black flagged in this race and if Alan could win the race he would be the new Touring Car Champion. At the end of the race it was Norm Beechy nursing home the wounded Monaro to win by a body length over Alan in the 911. Still Hamilton showed just how well a Porsche could go against its more powerful V8 opposition and was to lead to more Porches racing in the ATCC over the following years. But none came as close to winning the overall championship as Hamilton....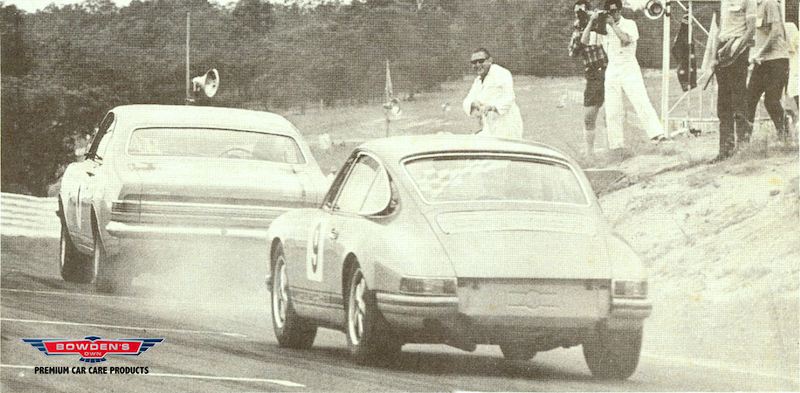 Losing the 1969 chamoionship by this much... But Hamilton showed how effective the Porsche could be against the US muscle cars.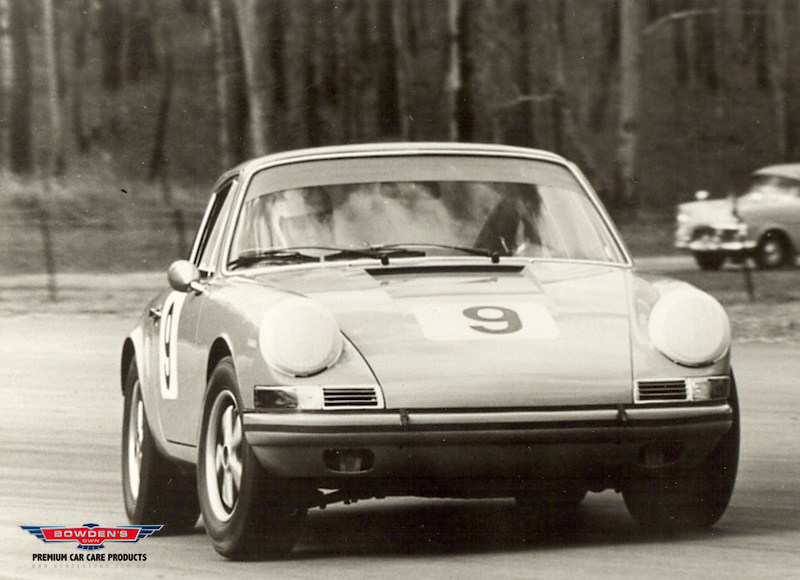 Alan retired the 911 at the end of the '69 season selling it in late 1970. Its impressive to note in all the races it was in, it never had one single DNF. After he sold it, he still raced it at a couple of hillclimbs. It went through a couple more owners until the car wound up in the USA. There it occasionally competed in a few select historic races.
David Bowden bought the car from there and shipped it back to Australia where it has undergone a minor restoration back to 1969 specifications. Luckily the car was still 95% original with all the individual parts that make it such a special car all intact. It enjoys its new pampered life with the occasional spirited drive to keep it in good running order.
Nothing quite sounds like the twin plug flat 6 being run around the surrounding back roads, something that I'm sure many of our neighbours can attest to!!! :-)