Peter Brock HDT VL Commodore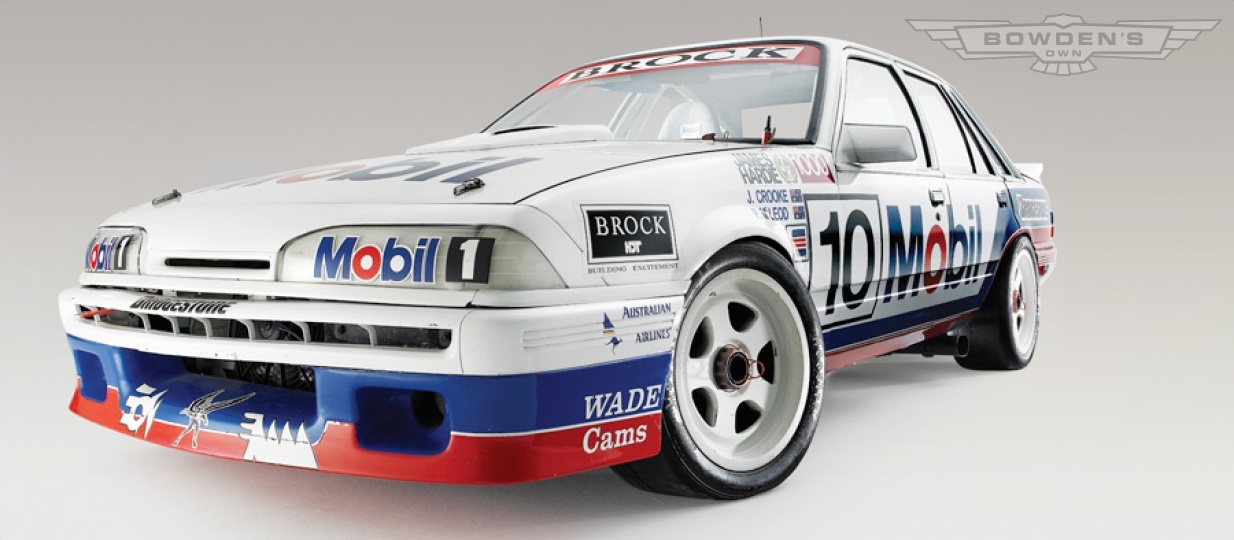 Peter Brock HDT VL Commodore
Aspiration:
Rochester Quadrajet 4 barrel downdraft type
Front Suspension Type:
Fully independent, MacPherson struts with coil springs and anti-roll bar, Bilstein dampers
Rear Suspension Type:
Live axle located by trailing arms and Panhard rod. Coil springs and anti-roll bar, Bilstein dampers
Front Brake Type:
4 Wheel discs with 4 spot Harrop modified callipers
Rear Brake Type:
4 Wheel ventilated discs with 4 spot Harrop modified callipers
Wheel Type:
Momo Racing 5 spoke,5 stud magnesium. Note; later centre nut wheels shown on car, but now changed to original 5 stud.
Wheel Size:
Front 17" x 10" Rear 17" x 10"
---
The Commodore before you gave Holden racing legend, Peter Brock, his 9th and final victory in the tumultuous 1987 James Hardie 1000.
This VL Commodore was the penultimate Brock group "A" HDT race car, Chassis #16, to be built at Holden Dealer Team workshops. The car was homologated in April 1987 and debuted at Surfers Paradise Raceway in May loaded with famous "05" livery.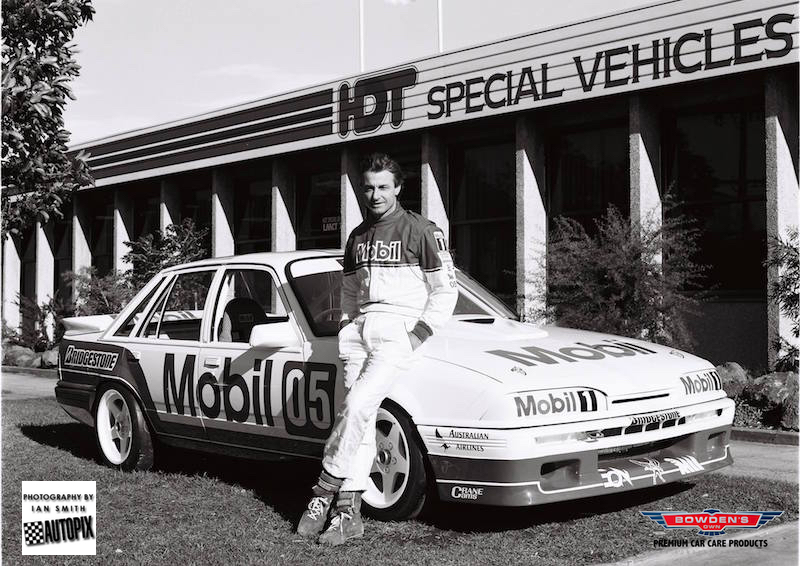 It continued to carry most of Brock's racing duties through to the Oran Park round, after which it was withdrawn from local duty, equipped with endurance equipment and sent to Belgium for the Spa round of the World Touring Car Championship 24-hour race. It ran as high as fifth but, unfortunately, retired in the tenth hour with a blown head gasket.
It returned to Australia but missed the Sandown 500 race as it was still in transit. Upon returning to the HDT workshops the VL was stripped of its 24-hour gear and sent to Bathurst as the second HDT car, number 10. Peter Mcleod and Jon Crooke were assigned the driving duties, they were to start way back in 20th position after Brock had qualified the car for them.
1987 Bathurst was another round of the World Touring Car Championship, it brought in a plethora of international teams and cars and became a controversial win for Brock for a many varied reasons! The teams lead car "05" blew its engine early on lap 34. Mcleod was then called in to hand the number "10" car over to Brock and David Parsons, who were co-entered in both cars as you could in the rules that year.
King of the Mountain at work in the wet.
Brock barnstormed from tenth up to fourth place, after which Parsons began his stint in the car. A rainstorm soon erupted causing all sorts of carnage on the track. The pace car was called out and Parsons came in returning the car to Brock, who emerged in third place behind the pace car. The footage from this part of the race is a masterclass lesson in wet weather driving, with Brock being the fastest man on the mountain, driving with amazing car control on the limit, all the while one arm was up on the window sill.…
The race finished with Brock un-lapping himself, from the two European entered Eggenberger Ford Sierras, in a remarkable 3rd place outright.
However, as soon as the chequered flag had dropped, Frank Gardner protested the winning Sierra's modified front wheel arches, which allowed larger wheels to be fitted…. After 6 months of fighting in court the protest was upheld, with Brock, Parsons and Mcleod being awarded the win.
Shortly after the winning VL was used for promotional purposes before being sold to Bob Jones who later sold it to Peter Angus and John Taylor in 1993. They lovingly restored to car closer to its Bathurst winning configuration. In 2003 Queensland racing enthusiast David Bowden became its proud new owner, who has been slowly been finding the last of the original race parts needed to finish its correct 1987 Bathurst winning configuration. Updates: The 5 stud wheels and orginal diff from Bathurst and Spa are now back on the car.
If there was ever a car that embodies the spirit of the Bathurst race, it would be this very car, which is rated as one of the greatest underdog victories. And for Peter Brock, his tally of nine wins remains the record, and for many he remains the all time King of the Mountain.