Cooly Rocks On Festival
Music, dancing, cars, nostalgia and good old-fashioned family fun are all on the program, right here in one of the best destinations in the world.
For the first time ever in 2017, Cooly Rocks On daytime entertainment will be completely free – presenting a star-studded line-up of rock'n'roll and rockabilly bands, plus all the usual festival favourites. Get along to as many events as you can squeeze in and make the most of the party-fuelled atmosphere.
Most importantly over 1,300 custom and classic cars and hot rods will pack the streets for the number one Cooly Rocks On highlight, the Show 'n' Shine. See every vintage and classic make and model imaginable, and drool over rare and much-loved four-wheeled treasures.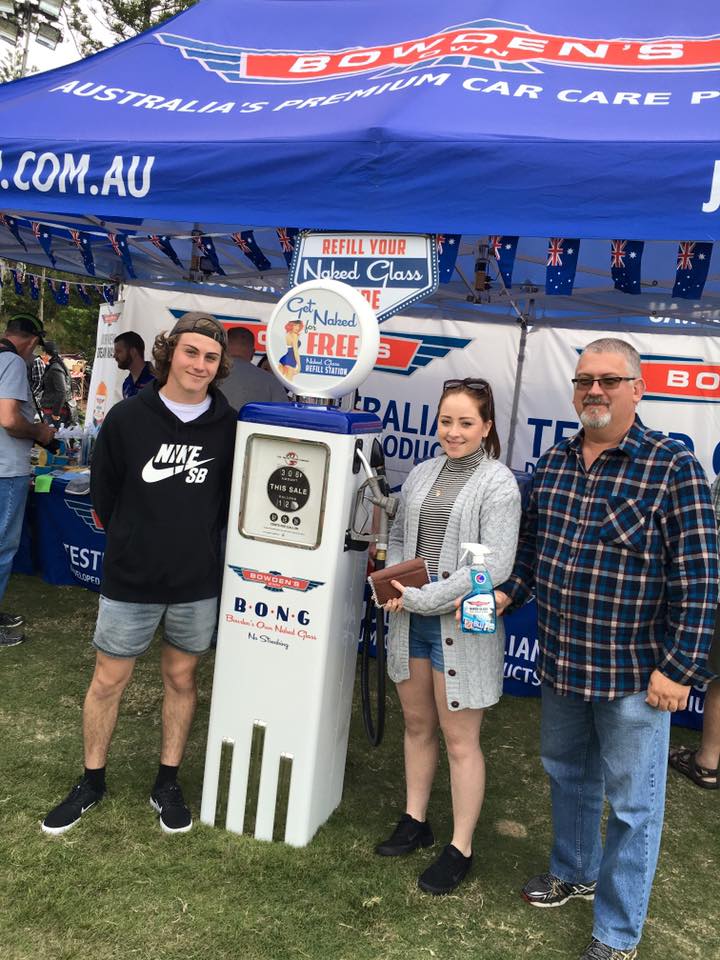 You'll find the Bowden's Own team on the Coolongatta foreshore in front of Kirra Point's traders area, just look for the big Blue Tent! Lots of new car care will be there as well as the popular "Get Naked For Free" offer, where you bring your bottle of Naked Glass to us and we will refill it for free. Yes I know we are good to you all. :)