Noosa Hillclimb
Date Posted:4 July 2017
Our local Noosa Hill Climb is classed as one of the premier hill climb events in Australia.
The hillclimb in the past has attracted such notables as Vern Schuppan, Kevin Bartlett, Dick & Steve Johnson just to name a few.
This year we will have a very famous blue race car there on display on the Sunday this year, with its more than equally legendary driver.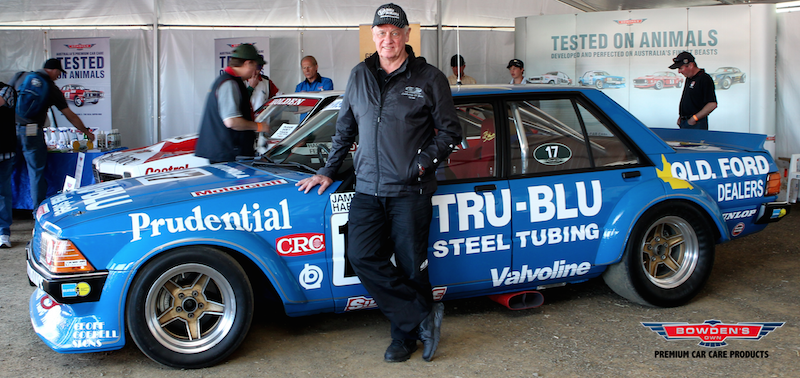 As always, there is a very broad range of marques and models competing such as, Holden Torana's, Minis, Fiats, Ford Mustangs and GTs, Porsches, Jags, Escorts, Datto's and Open Wheel Hill Climb Specials and to many more too mention. There is sure to be at least one car that will stir your passion.
The Noosa Hill Climb - is held on Gyndier Drive just outside Tewantin and consists of a track with 14 corners winding through 1.5km of State Forest. This event caters for grass roots motor sport and keeps spectators entertained with walking access to the entire track and the thrills and spills of close competition.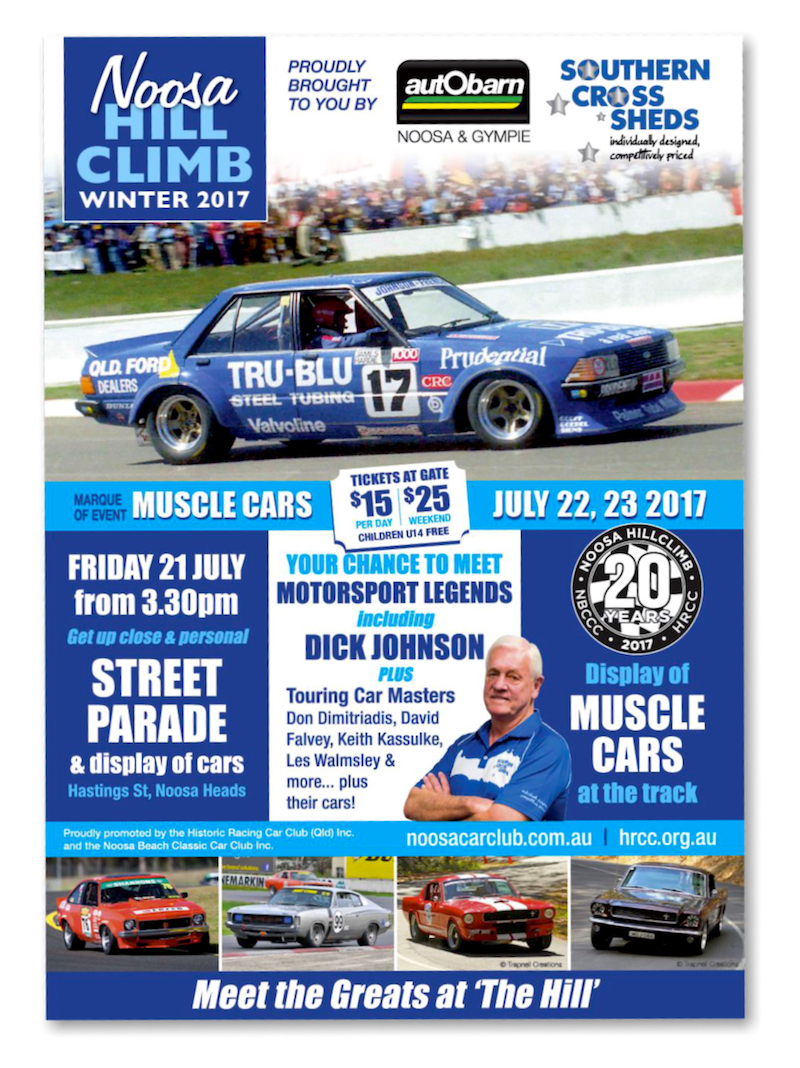 The Racing starts 8.30am on Saturday and Sunday.
Spectator Fees
Adult - Day Pass $15
Adult - Weekend Pass $25
Children - Under 14yo free
Tickets available at the entrance gates
Parking there is limited. Best parking at the Noosa - Cooroy Road lower gate. Alternatively, there is plenty of parking is available at the Tewantin Sports Ground with a shuttle bus to all entrances. A Bus runs from 8am to 5pm. A gold coin donation would be appreciated.
So gather your friends and family and come and enjoy the thrills and spills.