Customer Open Day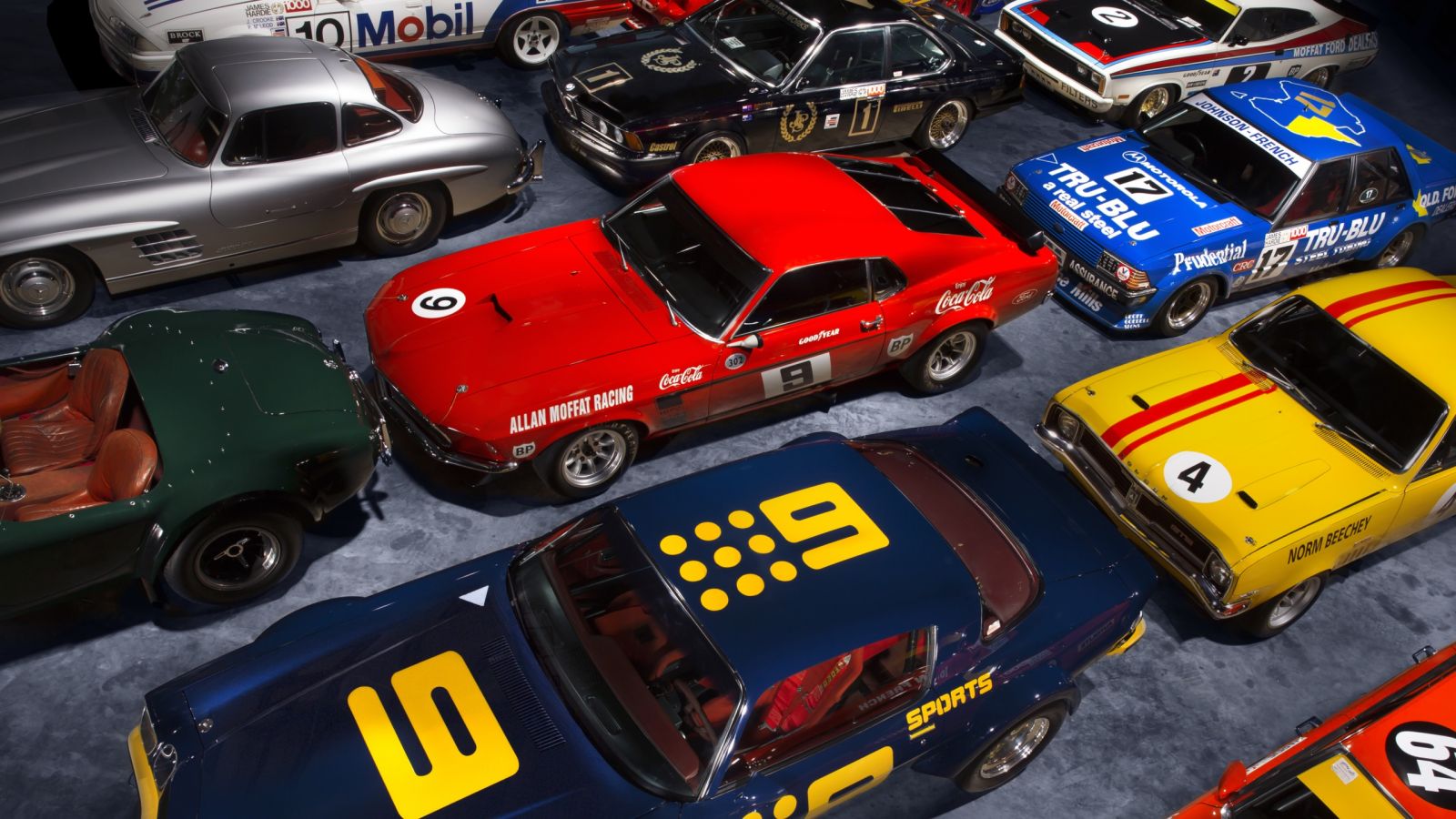 Venue: Bowden's Own Private Car Collection Shed
The MUST DO event for all car lovers
A few special times each year, motoring enthusiasts from all over the country are invited to come and see just what fires the Bowden's passion 'to make the best car care products under the Southern Cross'.
The Bowden boys host a fully guided tour of their exclusive Bowden's Own headquarters - the home of Australia's greatest private collection of famous racing and sports machinery. Australia's motor racing history created by the greats - Moffat, Brock, Johnson, Beechey and Geoghegan.
Their unmistakable cars are preserved and on display for your viewing pleasure. These iconic race and road machines are brought alive by the Bowden's intimate and enthusiastic knowledge of each and every car on show - making for an outstanding day you'll be talking about for years to come.
What you can look forward to at our next Open Day.
How do I get on the entry list?
The Open Day is strictly by invite only. At this time, we are not taking any further Open Day registrations.
Where is it?
We are located on Queensland's Sunshine Coast. The local Maroochydore airport has multiple discount flights daily with Virgin and Jetstar, to nearly all the capital cities in Australia. We always have the Open Day's on a Sunday, so bring the family and enjoy a weekend away on the coast. Best place to stay would be the tourist/cafe strip of Mooloolaba beach, the Sunday meeting place is an easy 15 min drive away.
When is it?
We recognise the situation from the COVID-19 virus and have accordingly postponed our next Open Days. We will reassess the situation in mid to late 2022 for any changes and the possiblity of a new date. Previously we have been honoured with the likes of Kevin Bartlett, Allan Moffat, Colin Bond, Bruce Hodgson, John French, Fred Gibson, Phil Brock, John Harvey, Ron Thorp, Bob Morris and Dick Johnson to attend the different days as our guests, making it something extra special for those attending. By having these legends along you can certainly understand why all these tours book out so quickly.
Stay Updated
We do our best to make sure that everyone who gets a kit will be able to come along and enjoy our Open Day experience. So check this page often for the latest Open Day information. This will be the best way to inform you of any upcoming tours and who the guest race drivers will be.
Channel 7's Open Day news report.
What are you waiting for?
You get a great kit of our best car care products, a tour of Australia's finest car collection and the chance to treat yourself (and the family) to a well deserved holiday on Queensland's beautiful Sunshine Coast.
Book yourself in soon!