Sacrificial Muffy for the Tyre Sheen
It was some time ago that we released our famous Tyre Sheen with the promise of getting an applicator for it in the near future. Well as things work out, that was a couple of years ago now and we still don't have the elusive tyre applicator!
It's not as though we have just forgotten to do this. The idea on the design and materials required has been done, but getting the right person to make it has been the issue so far. So, in the meantime we stumbled, quite by accident, upon something we could use as an applicator to give a perfect finish; Our much loved Muffy sponge!

Spray directly into the sacrificial Muffy for a no mess perfect job
Mid sheen on the tyre, just better than a new tyre; that's the finish we get with this applicator. Now, Muffy has that lush and soft microfibre material on the outside that is ideal for car washing, and turns out it is also ideal for applying liquid based products to rubber as well. We let this secret out to a few of our passionate car lovers, who in turn bought a Muffy and cut her up into thirds, thus sacrificing her for a new cause in car care. Numerous Muffys have been sacrificed now and by those who believe it is for the greater good, but we think it is best that this happens no more. So we have a new solution...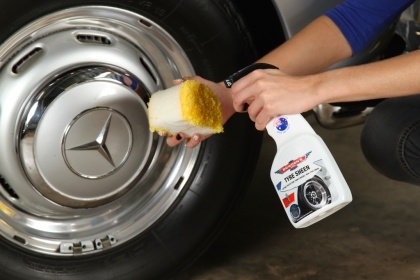 We take the sacrifice of any Muffy seriously!
We hand pack and check every single Muffy before it's sent out, and from that have a few Muffys that we have rejected for use in washing cars. As we want everyone who uses our Tyre Sheen to get that perfect finish, we are now able to offer these Muffys as sacrificed by us, for all our loyal car fanatics after that perfect finish on their tyres. And we can assure you that all these Muffys will begin their new lives as applicators in the most humane and decent way possible​.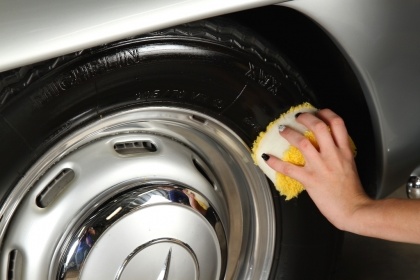 A Great Bulk Deal
If you would like to get your hands on our sacrificial Muffys, let us know. They are now available as a super special deal, in a pack of 12 for $9.99, which you can see in the links below this article.
We really hope this offer finally ends our good washing Muffys ever having to be sacrificed for other purposes again!

If you have any questions or feedback about this article please contact us by email - info@bowdensown.com.au or call our office on 1800 351 308.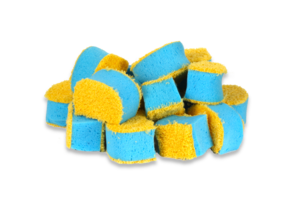 ---