Gear you'll need
Looking after your 4WD with Bowden's Own products couldn't be easier. From pre washing with our Snow Job snow foam, all the way through to protecting your 4WD to make it easier to wash in the future.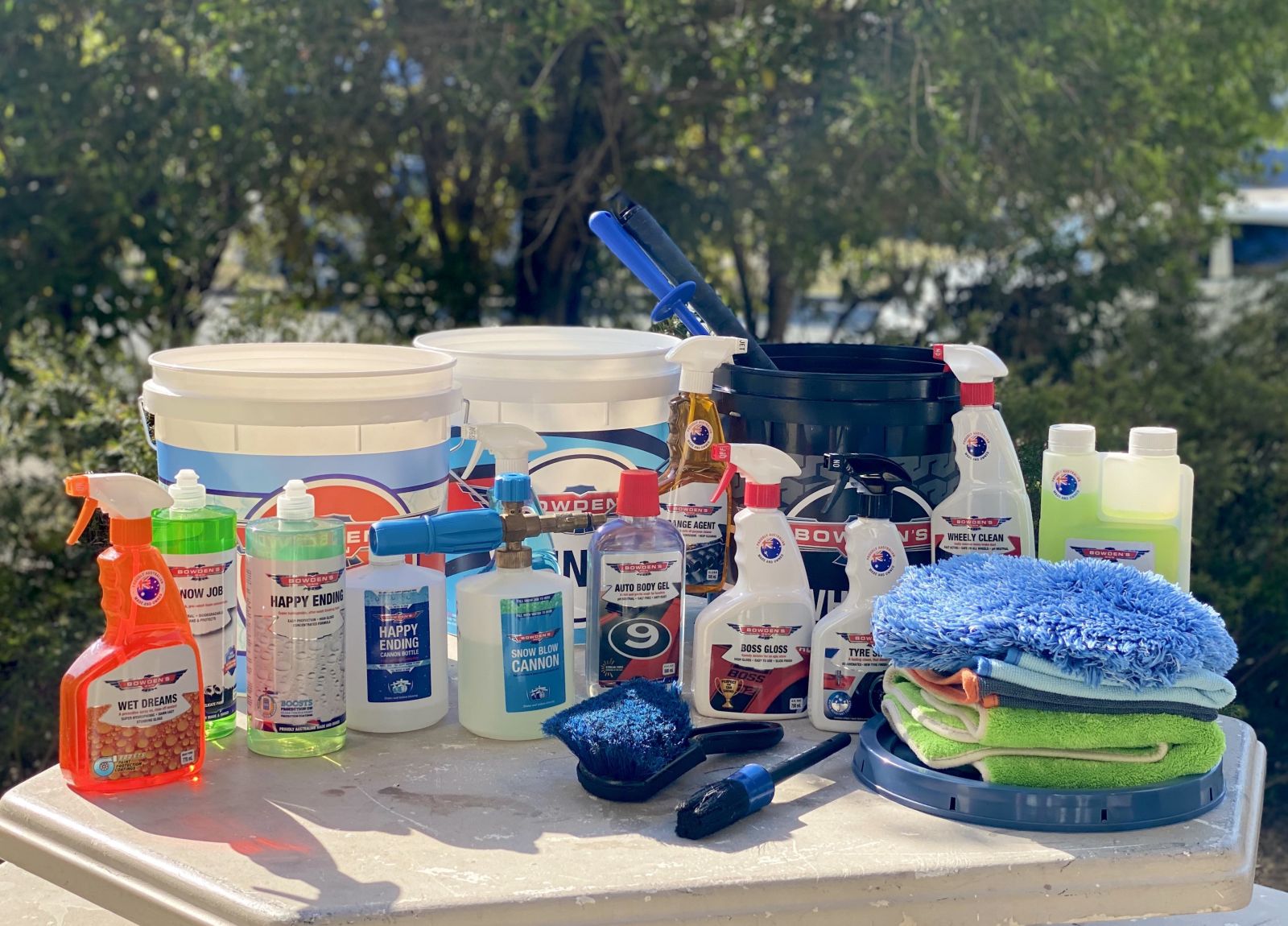 3 Buckets - Wash, Rinse, Wheels + Great Barrier Thingy x 2.
The Flat Head, Little Chubby, Nuts and Guts and the Big Black One brushes.
Orange Agent
Wheely Clean
Wet Dreams
Snow Job + Snow Blow Cannon
Auto Body Gel, Nanolicious Wash or Wax Wash
The Wash Pillow, Shagtastic Wash Pad or Shagamittastic Wash Mitt
Happy Ending + Happy Ending Cannon Bottle
Big Green Sucker + Boss Gloss
Tyre Sheen + Dirty Deeds cloth
Naked Glass + Big Softie
Microfibre Wash