Meet the Team
Our passion is what makes the difference
It's now 20 years since we started creating our own products and today we have an extended Bowden family, made up from passionate people that share our vision – Helping people care for their cars with an Australian car care range they can trust.
If you need to contact us on anything about our car care, or our cars, this is the devoted team you will be talking with from our shed. Please feel free to make contact via email, a phone call or ask a question on our social media pages.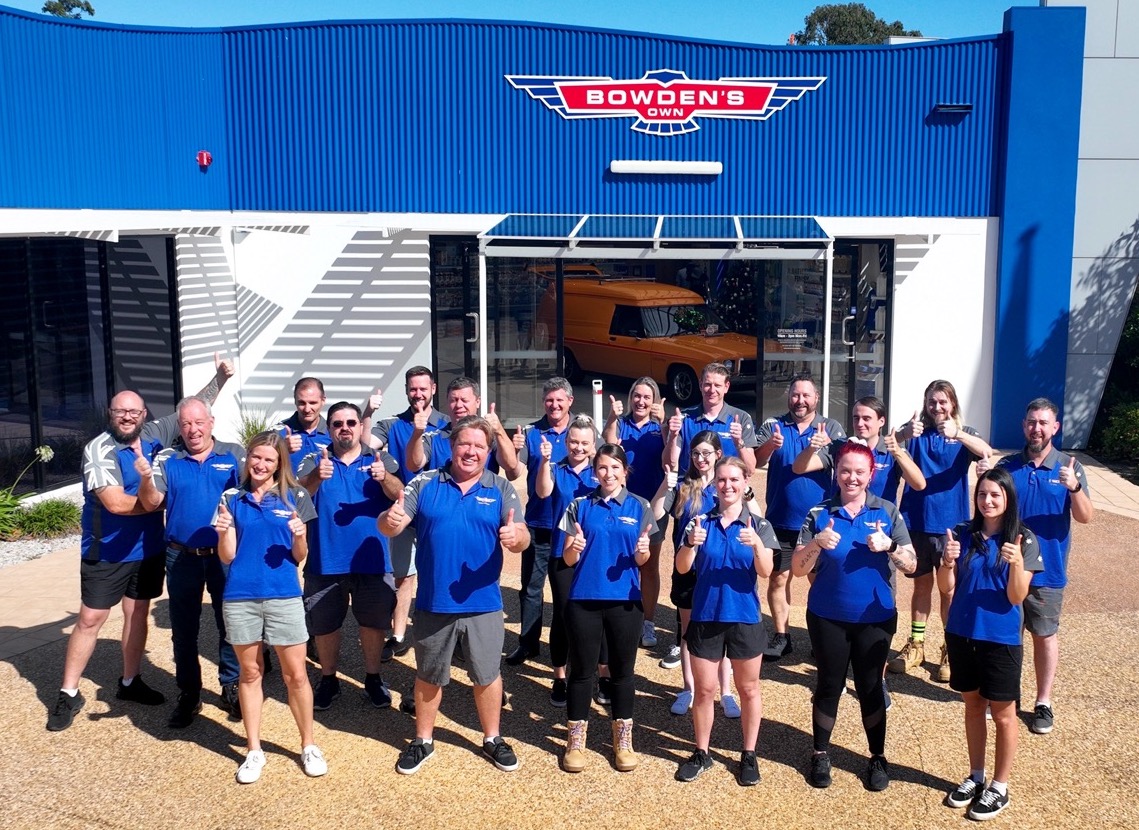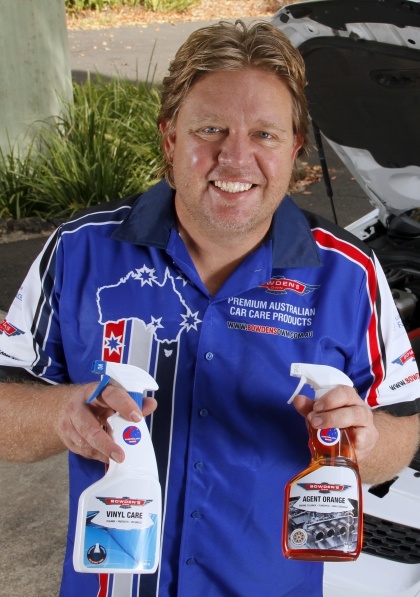 Dan Bowden
Founder and Fanatic
Dan is the elder of the two brothers and the resident perfectionist. Proudly pedantic, he loves spending hours testing and evaluating all the different car care products our chemists custom make for us. Dan prides himself on the presentation of the collections cars, a true perfectionist Virgo, he likes them to be immaculate. In a nutshell, Dan is our quality-control man for everything that goes on here. He also brings to life and names all our products, talks underwater with marbles at the detailing demo's and is the lead car washer for the team at Bowden's Own. The rare times he is not working in the shed, he can be found cruising in his much loved 1964 Falcon Sprint or 1976 HX Sandman panelvan, surfing, mt biking, cleaning his mt bike, fixing his mt bike, or at a Targa event rallying the 65' Shelby inspired Mustang.
Email Dan: dan@bowdensown.com.au
Call him during business hours - 1800 351 308
Stalk him on both Instagram and Facebook Bowden's Own accounts.
---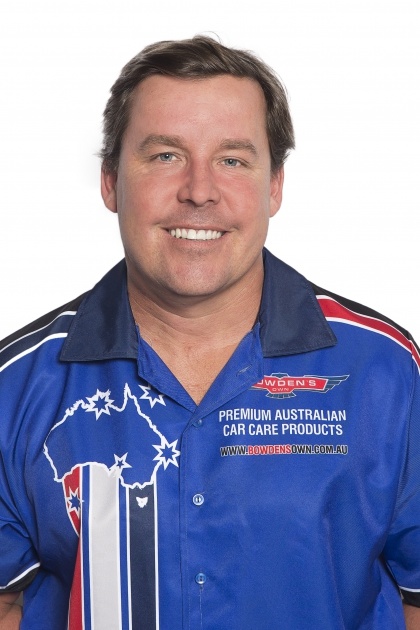 Chris Bowden
Racing Fanatic and Founder
The younger of the two brothers, Chris spent years consulting friends and peers about locating, researching, purchasing and restoring, classic race and road cars. After enough positive acknowledgments within Australia's car-loving community, Chris spent some time with some of the UK, USA and Australia's best in the classic car industry, to get a grounding for the trade. With his savvy sense of marketing, an innate knowledge of the cars in the family collection and an overwhelming passion for historic cars, he possesses the winning combination needed for realising the true value of any rare vehicle. He is the benevolent overlord at Ecurie Bowden, which is all about putting your money into buying the things that make you happy! Have a good look at his website, full of the best stuff to keep your happiness high, and intact.
Email Chris: chris@bowdensown.com.au
Ecurie Bowden website: http://www.ecuriebowden.com.au/
Facebook as well: Ecurie Bowden
---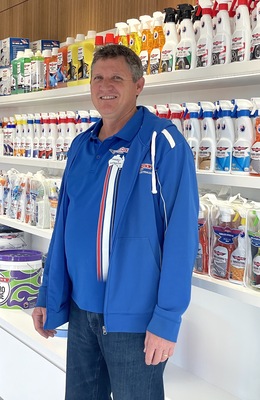 Justin
General Manager and corporate buzzword addict
We had met Justin from his previous role as the General Manager for merchandise at Supercheap Auto, where he always shared the enthusiasm for our car care which was super appreciated from someone high in the ranks there. He chose to take on a new challenge, by helping us navigate through our continued growth and expansion over the last few years. Coming from a very corporate structure to nothing like a corporate entity has been an interesting transition, but we knew we had a synergy 5 months in when he wore shorts and runners to work. He's a big fan of long drives, meetings in shorts, family, teamwork, buzz words and doing whatever it takes to get things done right. He is a great team leader as we progress further into our journey.

Call 1800 351 308 or email him via info@bowdensown.com.au
---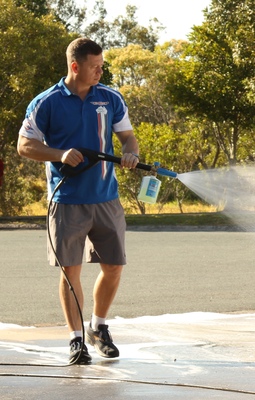 Brett
Product Specialist and Snow Blow Cannon adapter guru.
Brett is one of the local professional detailers who would help Dan test and develop many of his new products, he's super passionate about car care and loves the process of creating a product with Dan and the team of chemists. He has run Diamond Cut Detailing in Nambour for the last 9 years, but now leads our customer service team at Bowdens Own, helping with technical articles, detailing demo's, photo and video shoots and running the fun Facebook Detailers Group. Outside of work he's a gym and boxing junkie, as well as being another car frother. His super soft spot is for the more modern performance classics like EVO Mitsubishi's, GTR Nissans and his 10-second nardo grey Audi RS3.
Contact Brett weekdays on 1800 351 308 or email brett@bowdensown.com.au
---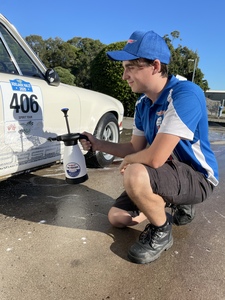 Gareth
Product Specialist and Land Rover repair expert
Gareth is Brett's main helping hand, especially with the large number of enquiries we get about our Aussie car care and the more intensive product development projects. He is happiest when in the natural position of being underneath his Land Rover. Has also been known to love things in their correct order, intensive cannon cleaning and not being in the Instagram stories of Dan. Gareth will be one of the best here to give you great advice on using our car care.
Call 1800 351 308 or email him on info@bowdensown.com.au
---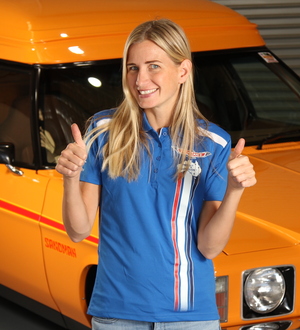 Sofia
Marketing & willing test run passenger
Sofia is our international recruit. We found her lost while backpacking in a local national park, there is no doubt that we saved her from an imminent drop bear attack. She has repaid this life debt by passing on her knowledge of many years of marketing working in both domestic and worldwide markets. Has a deep love of Volvo, Saab and Koenigsegg, but shares our love of many other automobiles, being the first one in the passenger seat of any cars we take on our weekly lunch runs.
---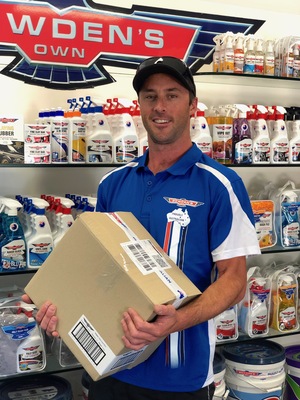 Matt
Orders and Customer Service
Matt looks after the individual store special orders as well as internet orders, so if you are wondering where your parcel is, this is the fellow you'll be having a yap with. He was a professional detailer for many years here on the Sunshine Coast, which helps with the numerous customer enquiries we receive each day. He's also a volunteer firefighter, enjoys giving CPR demos and is a very avid 4X4'er that sees him spending his spare time in the great outdoors, either up the beach or his favourite location, deep in the bush.

Contact him weekdays on 1800 351 308 or email orders@bowdensown.com.au
---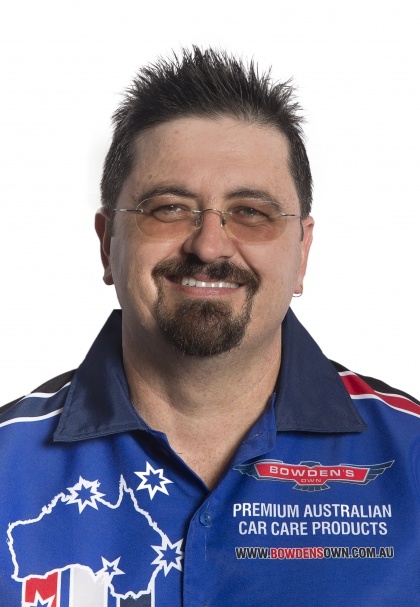 Pedro
Events and Chief Van Washer
We got to know Pete/ Pedro due to his fanaticism for the race HDT Commodores. He has helped us out for nearly two decades with the car collection and now travels all over Oz to attend car events and do store visits for Bowden's Own. If you meet Pete at a show, you'll soon see can converse in-depth about our car care and is very happy to help people in any way he can, especially if you're a Peter Brock fan. He is the custodian of THE Peter Brock HDT Monza, yes the only real one. If you ask him about it, be prepared for the MOST intensive in-depth talk you will ever get on any car!

Contact him on 1800 351 308 or email events@bowdensown.com.au
---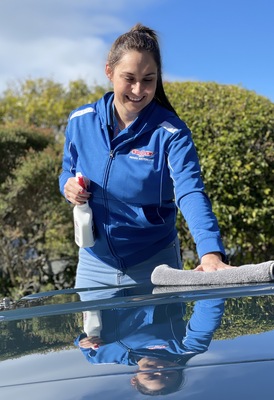 Carolyn
Events, Customer Service and office happy times ambassador
Carolyn was one of our first employees, from way back from 2008, where we worked from a small corner of David's car shed in Buderim. Also from a muscle car family, which means petrol runs strong in her veins, which you'll know about if you ever talk Holden muscle. She helps manage our front showroom, making sure it's got all the latest gear, plus staying clean and tidy and speaking in her best mum voice if anyone from the team here makes a mess there! Also perhaps the happiest person here, always smiling and laughing with the team, we are loving having her back "home".
Contact her on 1800 351 308 or email events@bowdensown.com.au
---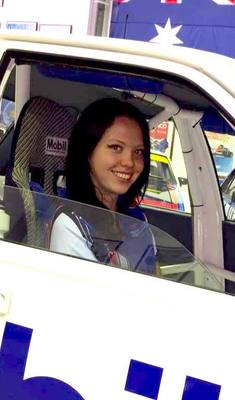 Reeana
Production and in house car fanatic
Coming from a great family of fanatical rev heads, Reeana has been a very natural fit for Bowden's Own. She has been with us for quite some time now, she helps everywhere throughout the business with her awesome ability for pouncing directly onto and fixing any issues, fast! When she's not in our shed, you'll always see her at car shows, VW and classic car cruises and a few of our car events.
---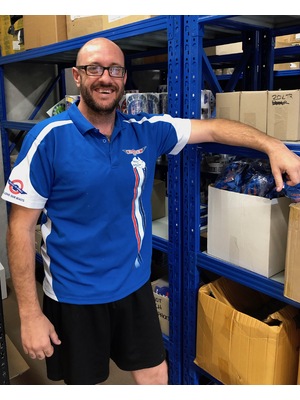 Mark
Warehouse/ Logistics and closet Ford fan.
Mark joined our team a few years ago to help bring some order to the growing warehouse and store distrubution side of our business. It's a huge job that he works closely with Kirsty and the warehouse team on, all to make sure everyone can get our car care all over Australia! He likes his bombed up VF SS ute, quality cream doughnuts, dreaming of HQ one tonners and steaks, as well as the odd MMA cage fight that he is always training intensively for!
---