Tested on Animals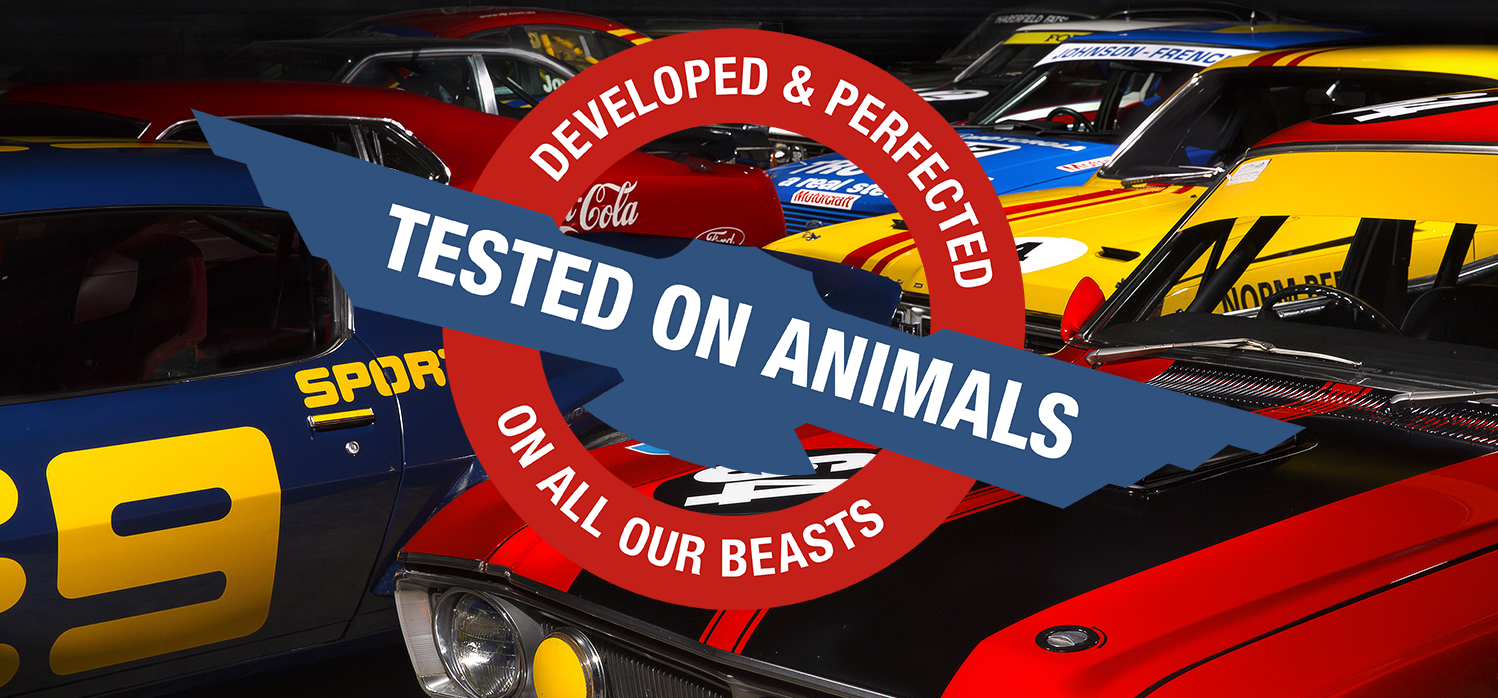 WE LOVE OUR BEASTS
Caring for filthy animals since 2000

.
In a way, the phrase 'Tested on Animals' sums us up perfectly.
Here at Bowden's Own, the 'Tested on Animals' stamp has adorned our growing line of no-compromise car care products from day one… and it's not going anywhere!
Our constantly evolving collection of truly incredible cars covers a lot of bases across racing disciplines, decades and drivers, but right at its core is personality and attitude.
The Moffat Mustang. Our GTHO Falcons. Our Porsches. Our Holden Toranas. ATCC legends, Bathurst 1000 winners, international machines of notoriety and more. All of them have their own indelible place in the folklore of local motor racing, and all of them have a story (or ten) to tell. And take it from us; they're all animals.
You can't just love an animal; you have to respect it. We don't just own these cars, we're their keepers, and it's up to us to ensure that they are cared for in the right way.
Sure, the 'Tested On Animals' logo has raised a few eyebrows. Here at Bowden's Own, though, the only thing we take seriously is our approach to our product, from their inception all the way to their arrival in your garage. Some of our creations have taken literally years to come to fruition. And even then, we won't call ever call them 'perfect', because we want to make them better again!
Every Bowden's Own product is borne of one truth – it must be able to be used on our animals before anything else.
And there's only one way to get the products right; through bloody hard work. So we test, and we test, and we test again. Some products have gone through literally hundreds of iterations before we approve them to be Tested on Animals.
It's the only way that we can ensure that our collection – and your pride and joy – is getting the absolute best when it comes to safe, strong, ethical, locally made and environmentally responsible car care products.
So when we say Bowden's Own is Tested On Animals, you'd better believe it!