Bowden's Own Detailers Tricks & Tips
13 April 2017 Brett Hobbs

We all love our range of car care, but have you ever wondered if there are more ways to use our car care products?
We've created a page, run by professional detailers, outlining some of the little "hacks" and perhaps even hidden uses for our popular products, to help you get the absolute most out of our amazing car care products.
On this page you will find some cool tricks and tips with our products to help you get the most out of our amazing car care product range. These articles have been put together by professional detailers to help you with some of the more uncommon jobs we come across while detailing our cars.
If you have any comments or have an idea for an article you'd like to see done, send me an email to brett@bowdensown.com.au
This page is brought to you by our official Facebook Detailers Page - Bowden's Own Detailers.
Interior Dusting and Vacuuming


Quick Engine Bay cleaning with Clean Detail

Cleaning, rejuvenating and protecting rubber door seals



Cleaning micro suede with Fabra Cadabra

Cleaning and protecting plastic chrome
Taking off your wheels and cleaning them effectively

Cleaning your tiles and grout lines with Orange Agent

Which pressure washer should I buy?
Shampoo Extraction with Orange Agent + Fabra Cadabra


Cleaning & protecting honeycomb grilles

Water spots on your glass? Use this simple technique to remove them!
Cleaning a very dirty leather couch

Cleaning your BBQ with Orange Agent

Cleaning external windscreen and wiper blades

Clean makeup stains from your car interior

Clean that dirty hood lining with Fabra Cadabra

Clean your engine bay right. Orange Agent + Vinyl Revival + Fully Slick



Make your door jambs shine once again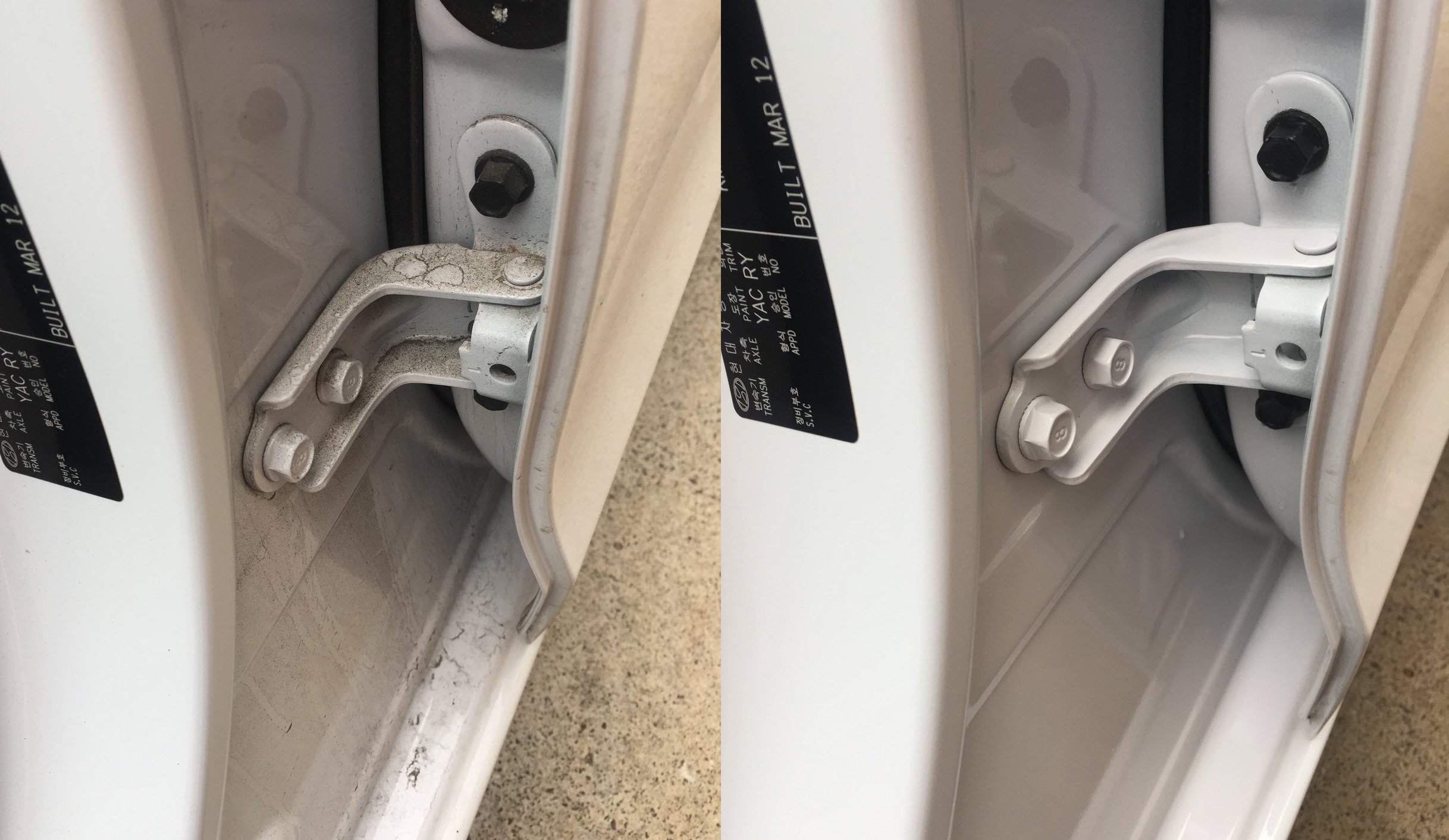 Not all Snow Cannons are created equal - See how ours stacks up!

The Big Green Sucker and Boss Gloss Drying Aid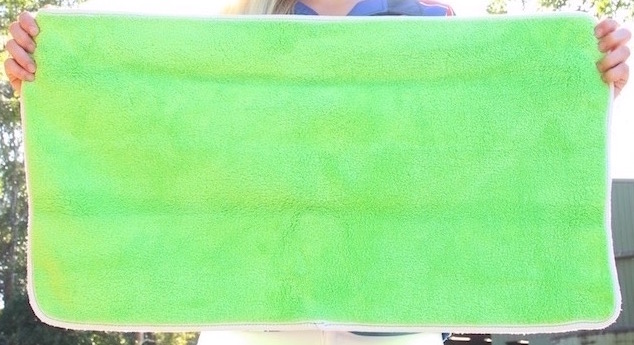 Dirty interior surfaces? Clean them up with this killer combo!

Next level tyre cleaning with Orange Agent and Tyre Sheen

Fabra Cadabra, your sealbelts are clean!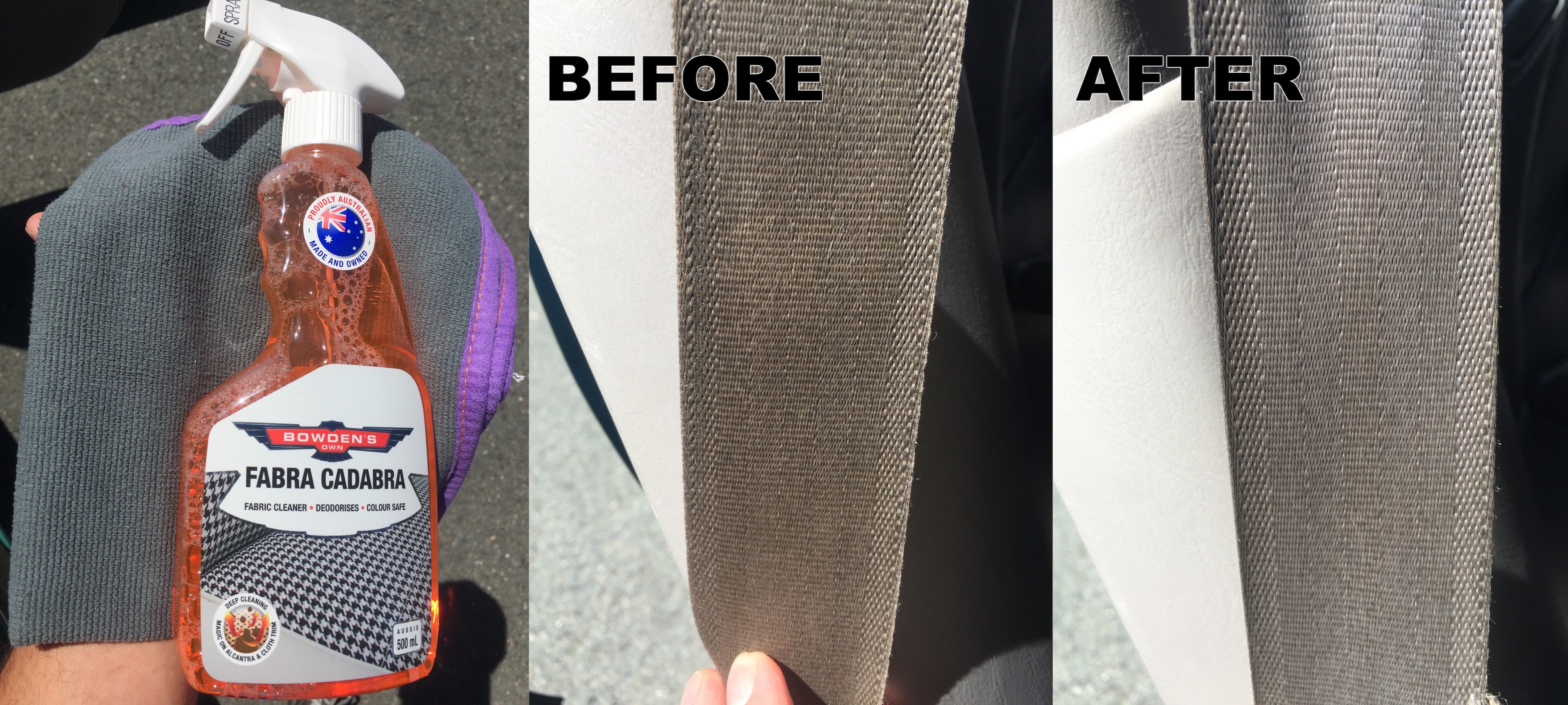 Restore some much needed shine to your paint work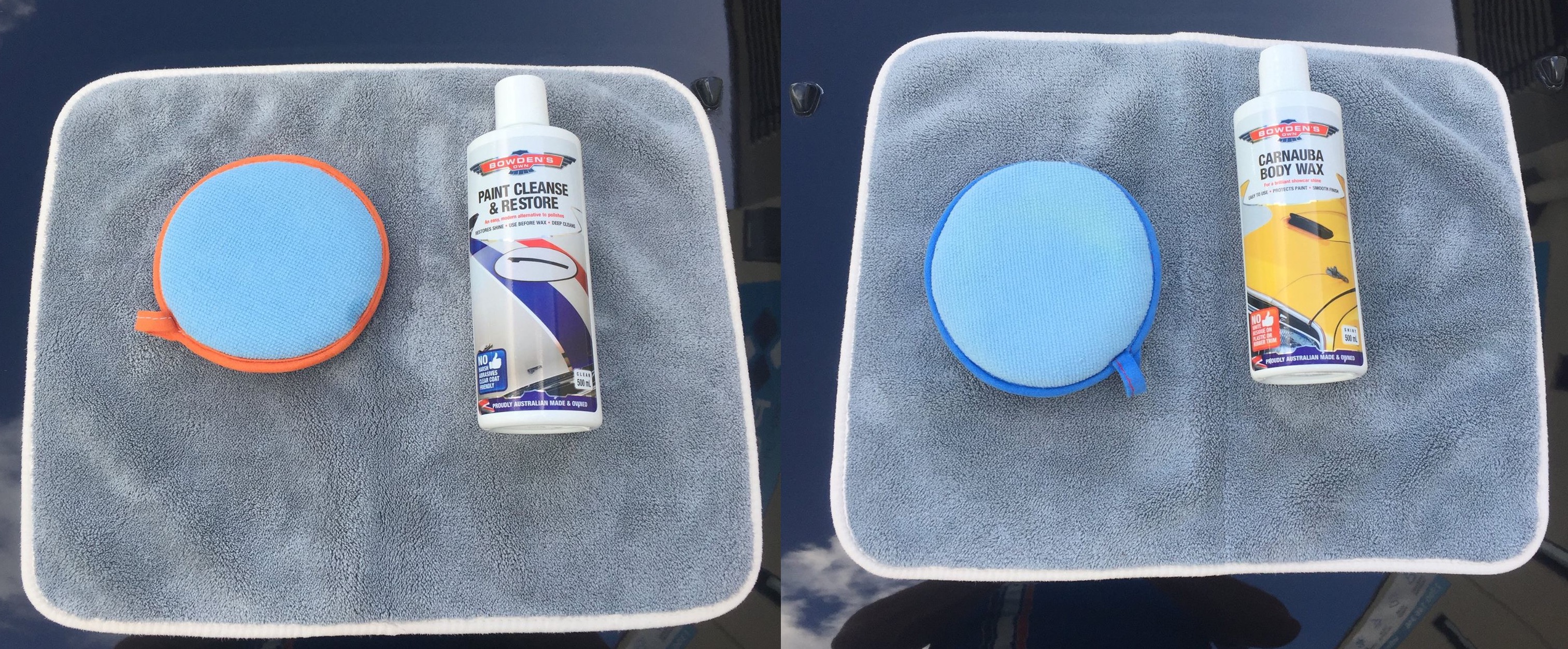 Removing old polish/wax residue from black plastics

Cleaning your interior glass effectively

If you want to check out more of our tricks & tips and other detailing articles, see this link here - http://www.bowdensown.com.au/how-to-use/
---
Comments (1)
Bowden's Own Detailing Almanac

By:

Charles Robertson

on 21 April 2021

Gradually becoming a bit of a Bowden's Own car care products addict. I have noticed that my collection of different products is growing, unfortunately so has my son. He is the person responsible for my trying products from the range. To date, I have found that the products definitely live up to the hype! Mr black is absolutely brilliant. Will be taking possession of another vehicle soon. Need to increase my range of products and give it a full detail. Not looking forward to cleaning the alloy rims though. A loft of effort will be needed.
---