Because Bacon... The Bowdens Own Bacon edition.
24 December 2018

Bacon has long been one of our favourite food groups - its mouth-watering aroma and succulent taste is well proven to make just about anything in your life better. It was at one of our Bowden's Own team breakkies where the topic of whether it was ever possible to combine the deep passions we had for cars, car care and the joyous bacon into one magnificent creation.
We immediately instigated an intensive research and highly scientific development program, that would use top secret blending methods and stringent quality control testing with our fussy in house team. That same morning, we were to create a world class masterpiece. In fact, we think it's one of the most revolutionary car care products we've ever formulated; The Bowden's Own Bacon edition.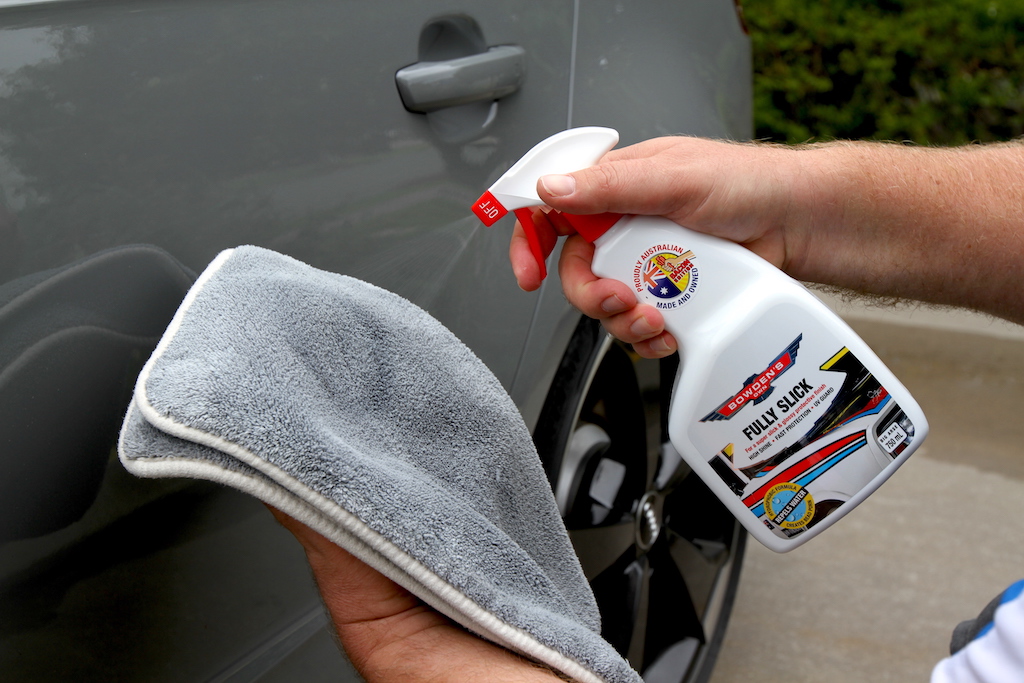 The Fully Slick paint sealant has now become a divine blend, dropped from the heavens to appease all those who share our deep love and addiction of bacon. This formula is pure bliss, with each spray being like a delicious explosion of perfectly cooked, smokey bacon, that will give a whole new meaning to drooling over your car.
To get its ultimate effect, it's recommended to use it with two of our super plush Drop Bear towels, for a perfect bacon infused finish. In the interests of your personal safety, be cautious using this product outdoors as it has been shown to attract bacon loving Drop Bears to your local area.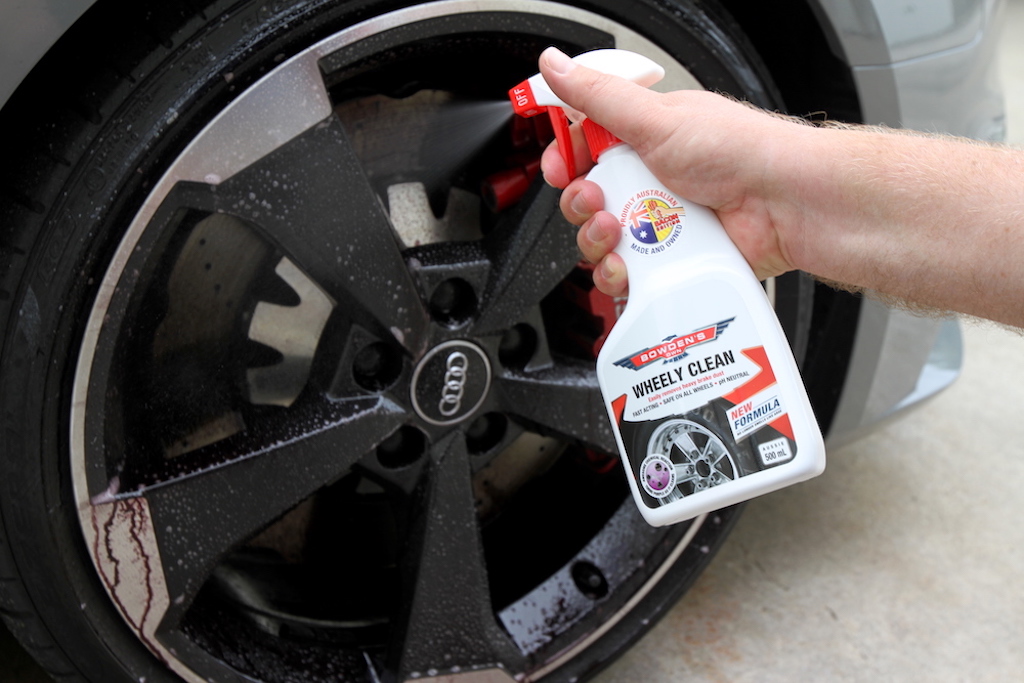 We did not stop this delicious experiment there, as we also gave our new formula Wheely Clean the bacon treatment to make something that was already pretty awesome, into a true mouth-watering experience. This one is the latest fast acting ballistic version, that when combined with the bacon technology, will create mass confusion for your senses. The visual dark pink colour of the reaction with iron and the bacon smell will bring back all those happy, safe and warm feelings that bacon has always provided. A small warning though; if you close your eyes while it's working, the bacons addictive properties could make you take the term licking the dish clean to a whole new level.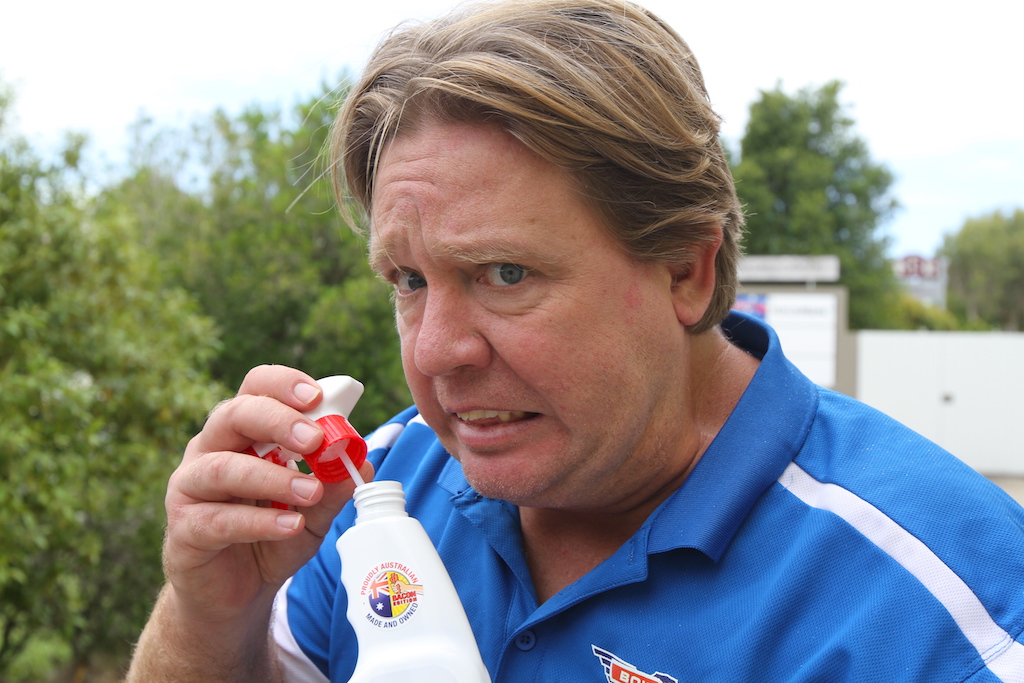 We have two other important things on the Wheely Clean Bacon edition. Firstly, don't ever be that numbat who smells it directly from the bottle. This formula MUST be sprayed to get the full intensive bacon effect.
Also, unlike your normal bacon, this one does not smell that great if it's warm. So please store your bottle in a cooler spot in your garage or shed, like a beer fridge. And, if you sacrilegiously don't have a beer fridge, we've just given you the justification to go and get one.
Our patented bacon infusion technology is actually vegan friendly too. It's a perfect way to share your mouth watering favourite food group with any of your rabbit food eating friends. Also, if you're on a diet, you'll be happy to know you'll experience a lot of the same goodness that a seared thick strip of bacon has, without the associated fat or calories.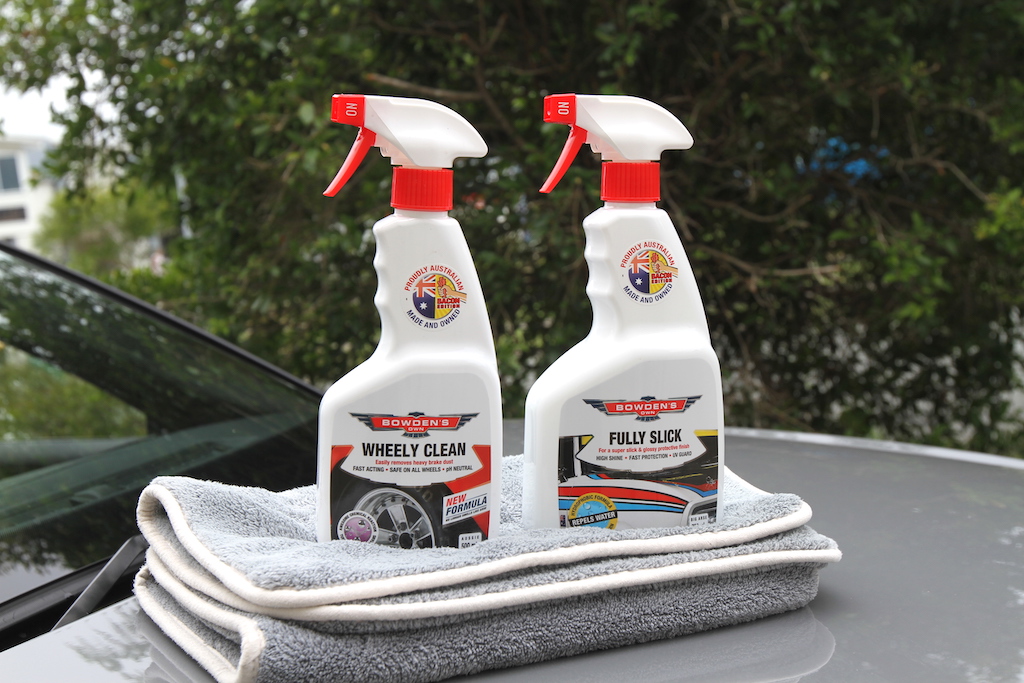 The bacon edition's are a limited, custom run, all lovingly brewed in our local Queensland factories. You can easily identify them with the Australian made Bacon Edition sticker on the neck of the bottle. And for those who pick one up and don't see the sticker, you're gonna be in for a wonderful surprise!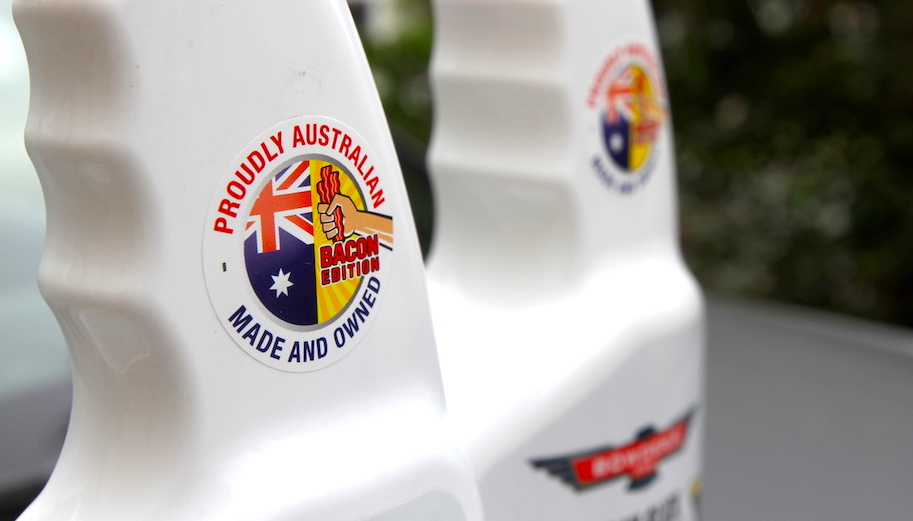 We hope you'll love this latest custom Aussie blend. Find them both at your local Autobarn store from this Boxing Day, till they're all sold out.

If you have any questions, please email info@bowdensown.com.au or FREECALL our office on 1800 351 308.
Loving the Bacon,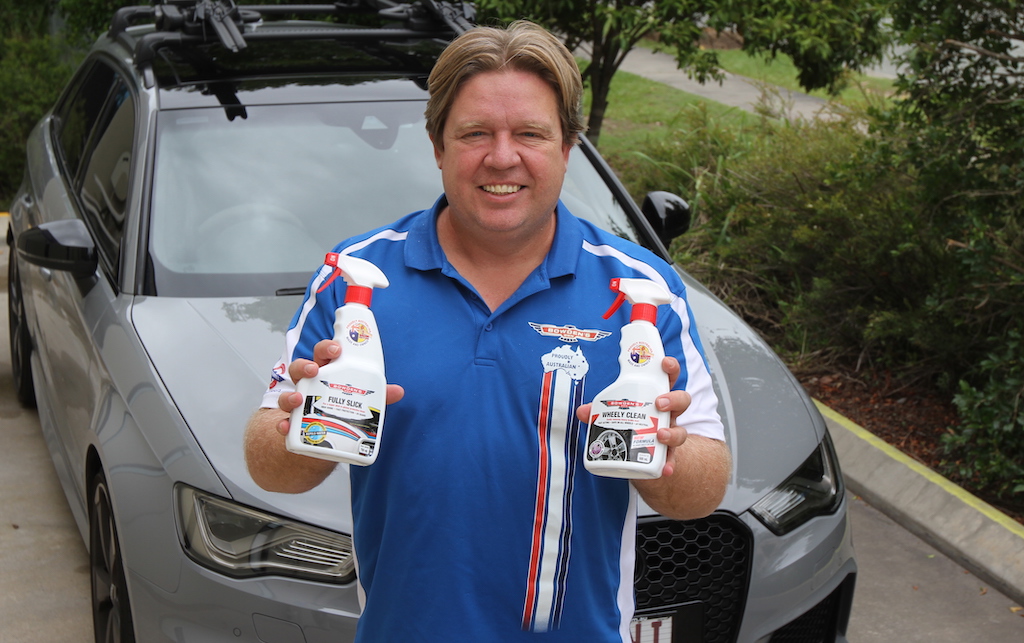 Dan Bowden
---