Bring back the memories with the Drive-In Box
11 August 2023 Brett Hobbs

We remember those nights at the drive-in movies, where we were young, a tad wild, and the world was our popcorn and jaffa-filled oyster! Rolling up in our family Sandman, squeezing the entire family into the back, as the big screen came alive, we were transported to the post-apocalyptic wasteland of Mad Max and imagining ourselves outrunning the dirty leather studs and mask wearing villains on the ultimate road trip of our lives. Those drive-in nights were legendary, etching many long-lived memories in our petrol fuelled hearts. This combination of Automotive treats for the one you love, is a great selection of our gear for a quick clean, shine and protection before a hot-drive in date or any fun outing. We also have some exciting new gear that we've been loving and are super excited to be sharing with you all.

Twisted Juicy Sucker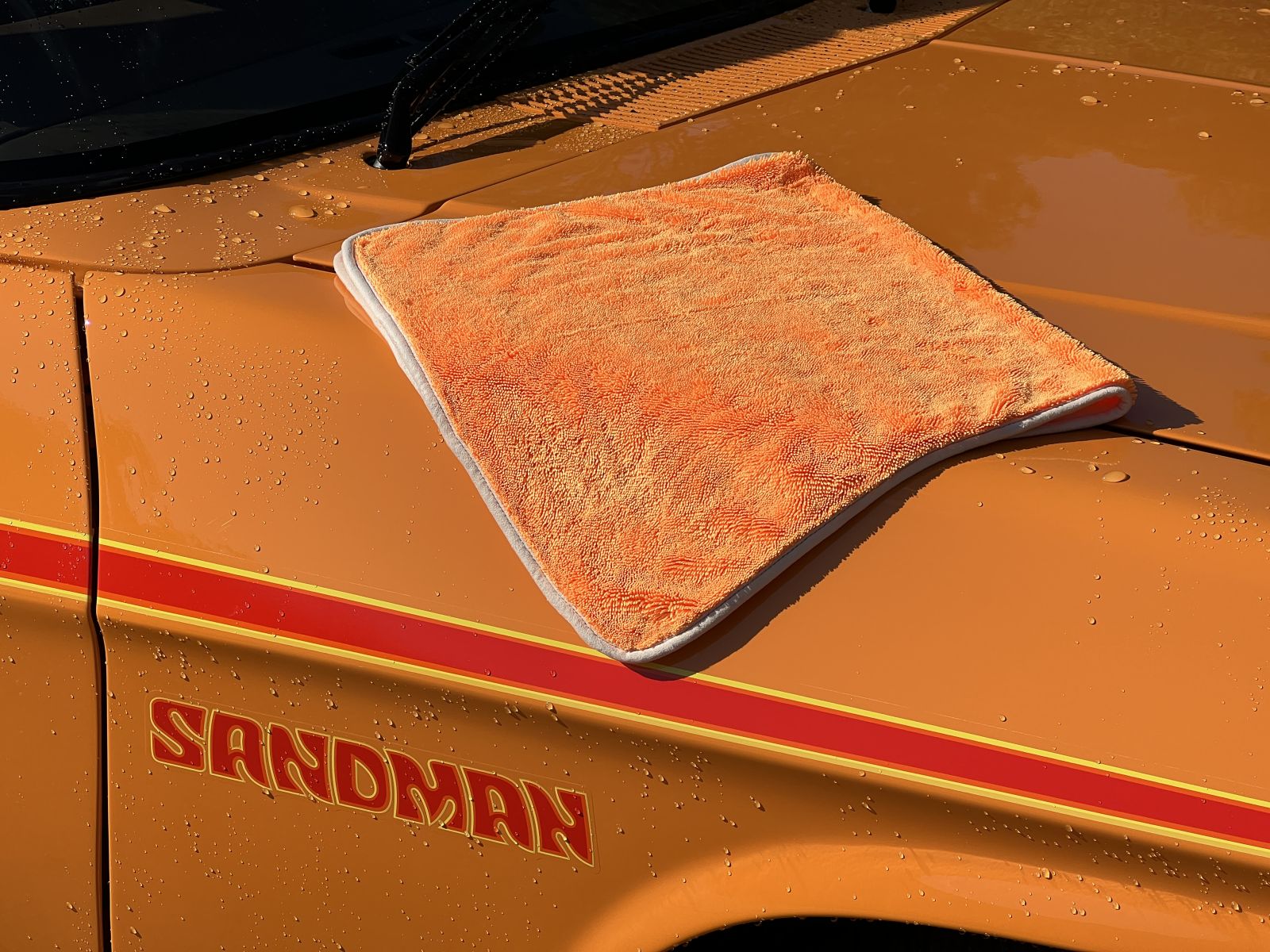 We're always looking at new and improved ways of doing the whole car cleaning thing, and we've always found that more traditional twist loop cloths were not up to our extremely pedantic standards. We've recently come across this newer type of twisted loop pile that has blown us away with how crazy absorbent it is! We've gone with a luscious non scratching 800GSM that's single sided, so you suck off more water than ever before, by wringing the cloth out when it fills up. The bright orange colour alerts you to any potential dirt left behind on the paint which could potentially scratch your pride and joy too.
The Sexy Time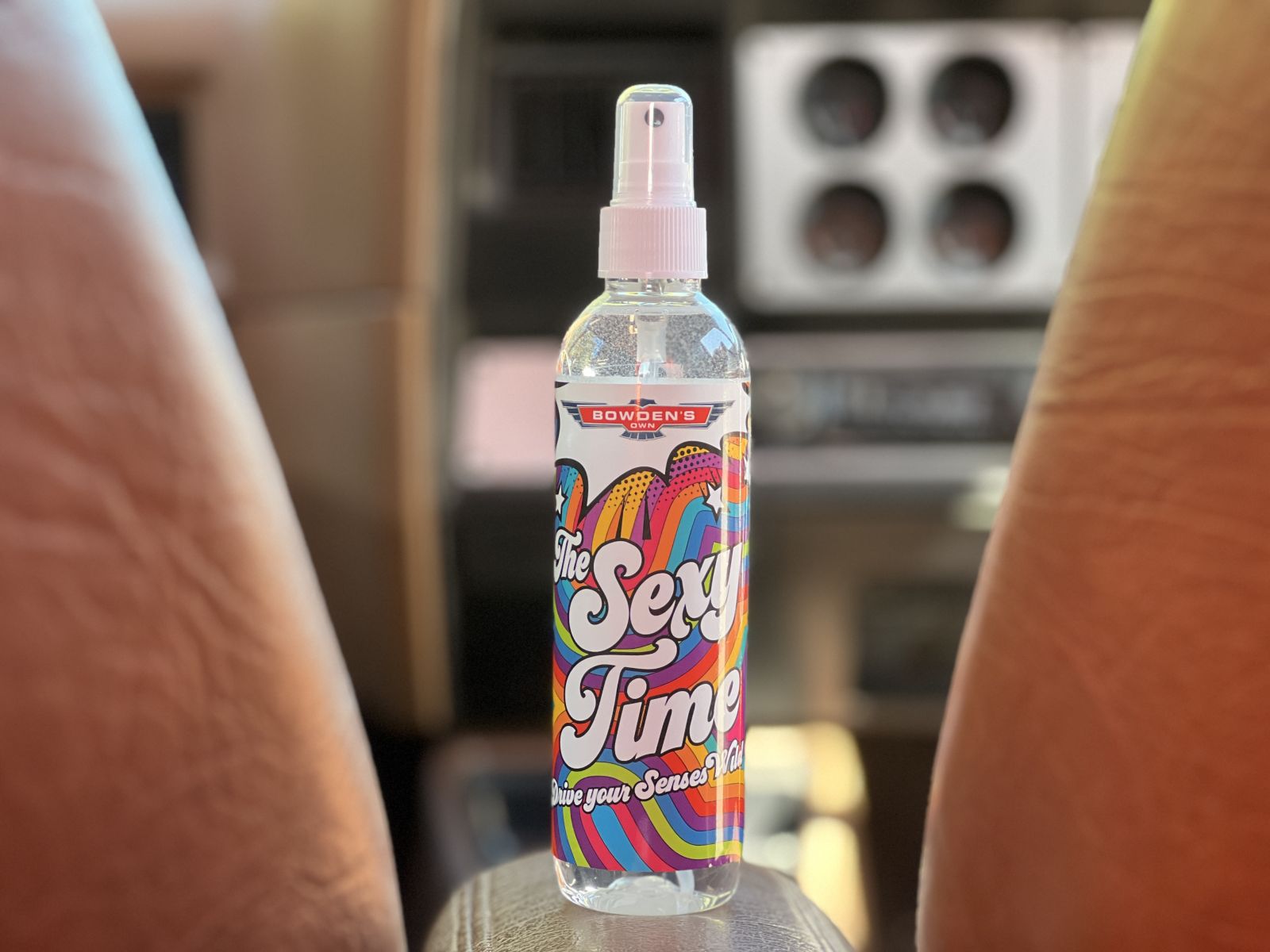 What nobody asked for - a succulent air refresher laced with aphrodisiac to bring in the car guys. Its luscious fragrance has subtle traces of those 2am late nights you may have selectively chosen to forget, and is exclusive to the Drive-In Box.

Nanolicious Wash 500mL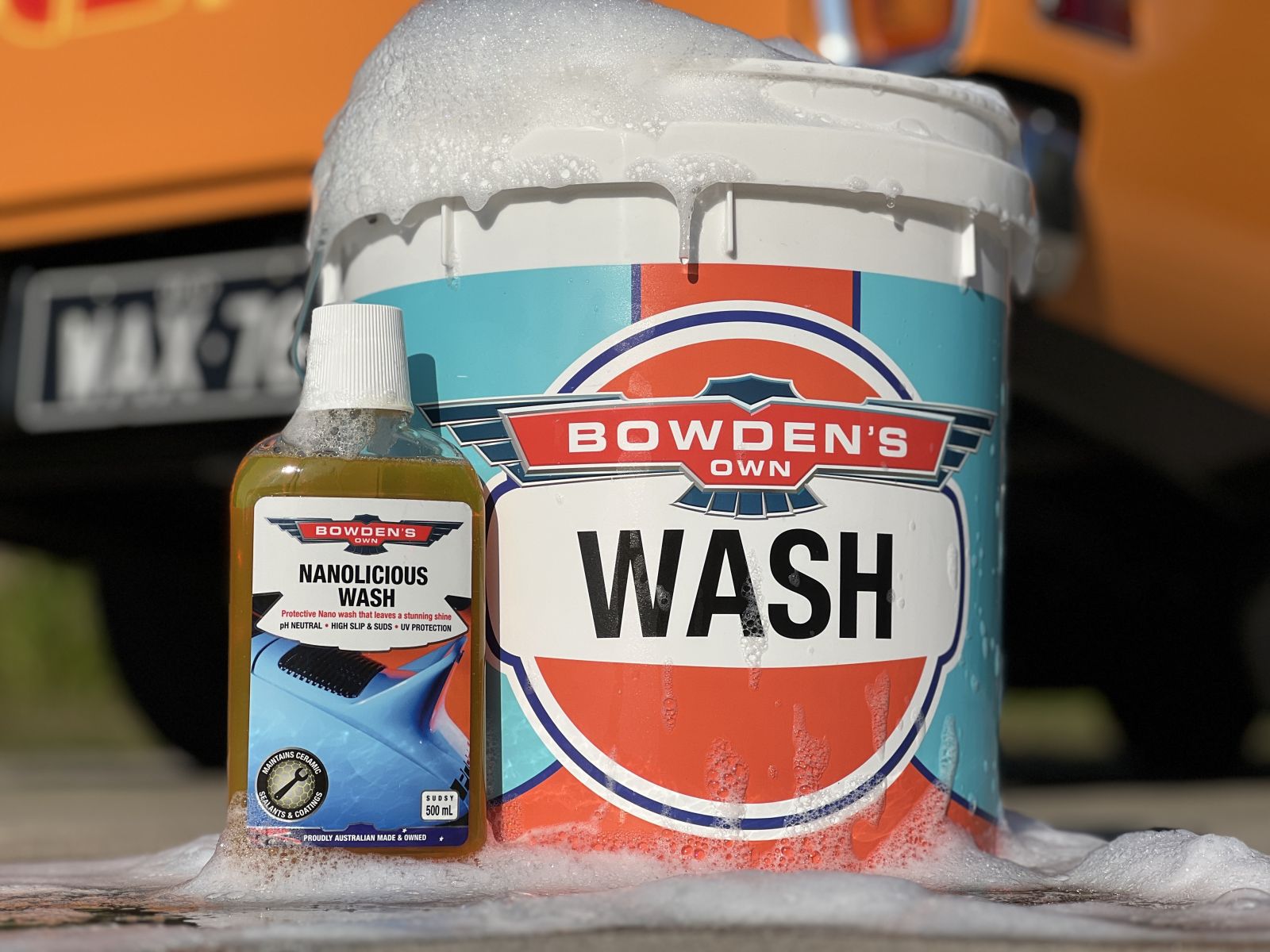 Created for the fussiest fanatics, Nanolicious Wash is our ultimate dream wash. Specially designed to be super lubricating, with gentle, but effective pH neutral cleaning power that leaves a lovely clean finish and beautiful shine on your car. This well concentrated wash is very compatible to be used in conjunction with the other quality products in this kit.

Shagtastic Wash Pad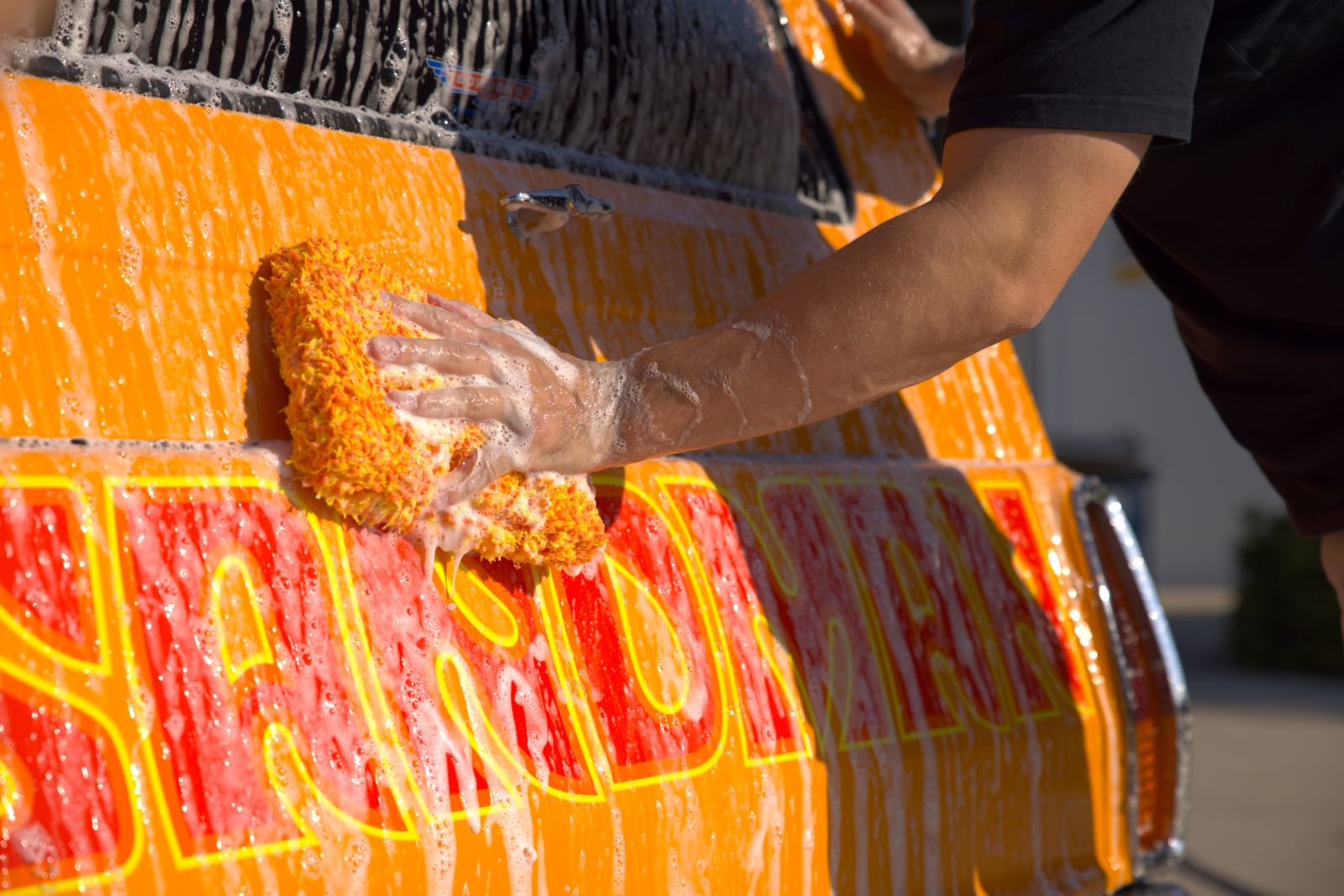 We developed this funky wash pad with some equally fussy enthusiasts and pro detailers, to give safe/scratch free washing that's easier than ever before. The Shagtastic Wash Pad uses a plush blend of deep pile microfibres to give a zen-like clean, safely removing the funk and grime particles from your paint, holding them deep in the material until rinsed out, helping prevent annoying swirl marks on your precious baby. No tripping, it will blow your mind.
Wet Dreams 770mL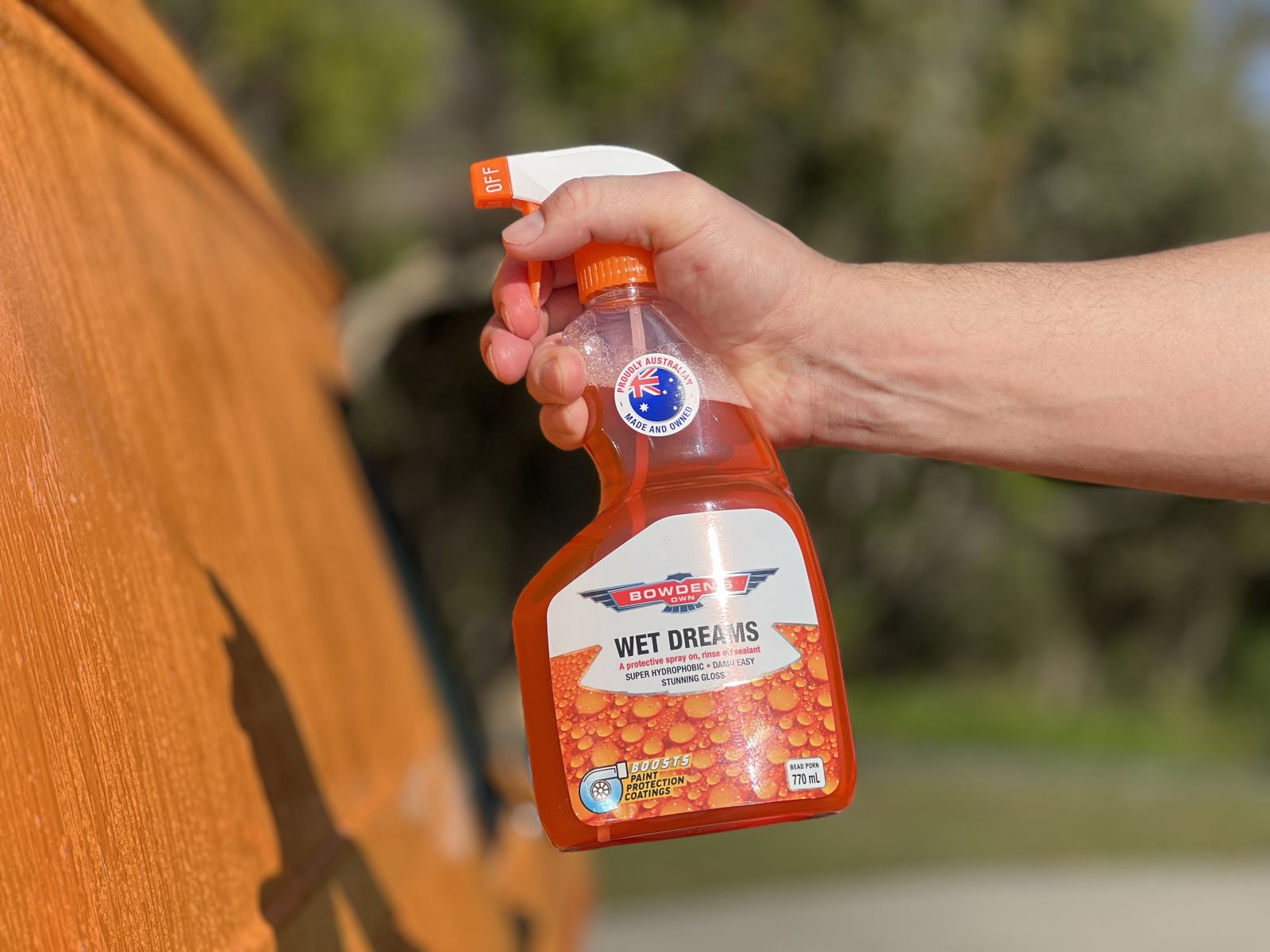 A fantastic spray on, rinse off super hydrophobic sealant for the end of a wash. This is ideal for fanatics who want a quick boost of shine and protection and prefer not to use a pressure washer when they detail their cars. It's super simple to use, just spray on a wet surface and then hose it off to reveal that sweet bead porn (not the 70's kind).
Drive in Tips
We want you to get the best results possible, so we've put together a guide to make your drive in experience as pleasurable as possible. Click the link below to check out our detailed guide.




Where can I find this box?
The Drive-In Box can be found exclusively at your local REPCO store this Father's day, so hurry down to secure Dad this box of Automotive Treats!

Have a 'reel' good time under the stars.
Dan Bowden
---
Comments (1)
Smells good!

By:

Jay Bizzle and the gang

on 15 August 2023

Love the new towel and the sexy time spray is fantastic, you HAVE to do this as a stand alone product!! SEXY TIME!
---