Car Petting Café
1 April 2022

The world's been a pretty stressful place of late, and for many of us, caring for our cars has been a great way to escape the worries of the world and lose ourselves in something we truly love. Imagine then, if you could relax and de-stress with some truly beautiful and iconic vehicles. Introducing the Bowden's Own Car Petting Café - a world-first opportunity for Aussie car fanatics to enjoy an intimate detailing encounter with some truly epic vehicles.
GET UP CLOSE AND PERSONAL
We know some things are better by hand, so this isn't like a stuffy museum where the cars are locked away, at Bowden's Own Car Petting Café we want you to get up close and personal – delight in the slick feeling paint, lose yourself in the reflections and drink in the rich aromas.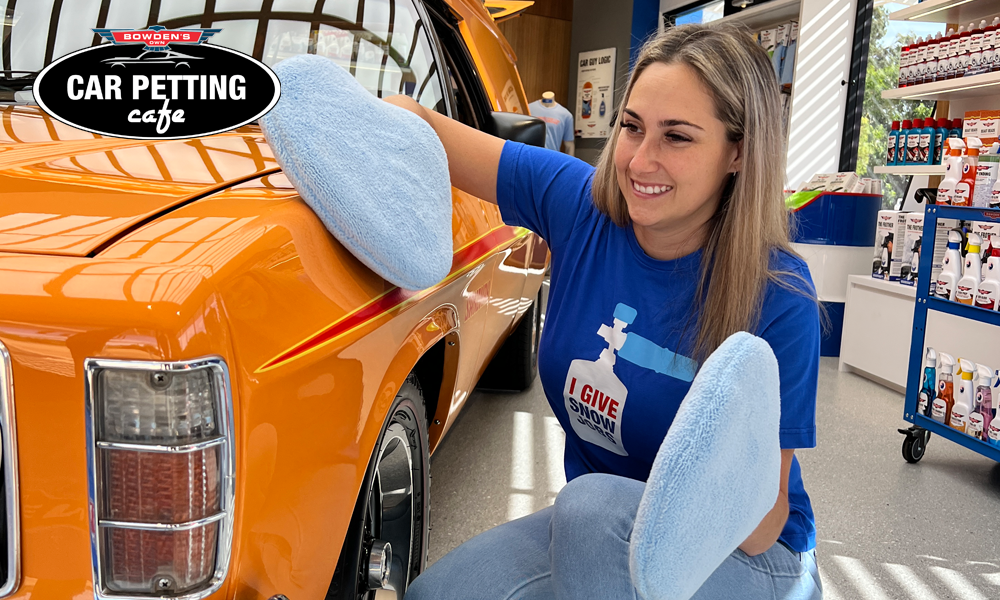 Whether you have a penchant for polishing, a serious craving for chrome or a longing for leather, we can satisfy your detailing desires... and with options that range from a 15-minute Quick Release (perfect for after a hard day at work), through to our Overnighter Experience for the ultimate relaxation of body and mind, there's an option to satisfy every taste.
A FULL CUSTOM ENCOUNTER
Your journey starts with our interactive online booking form, where you can start building your custom experience – first, select your dream car from our ever-changing stable of classics and exotics, add in the experience type you're after, then spec it out with your optional extras, for an encounter custom built to your tastes.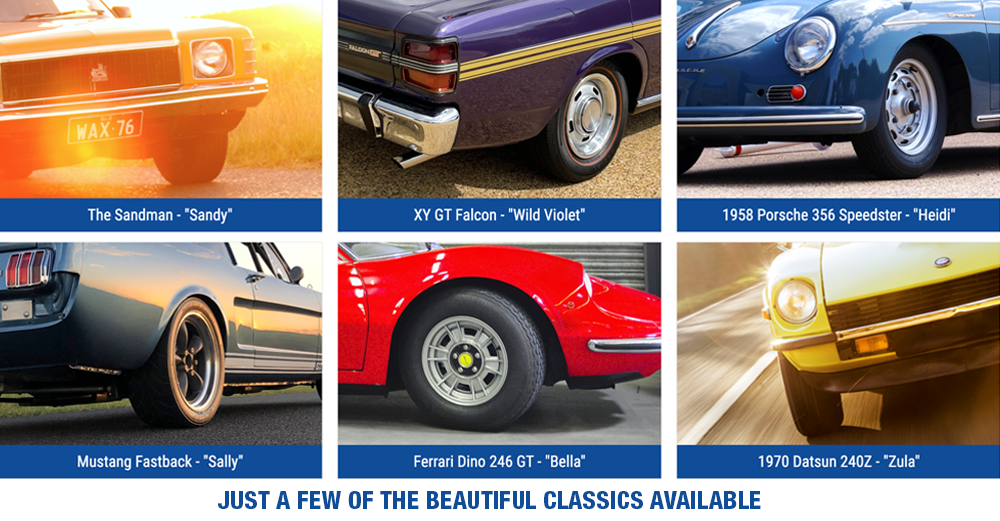 You'll have access to our full range of products (as well as some of our one-off custom detailing tools and apparel) and our concierges are there to ensure you have the most truly unique and memorable experience possible.
ONE-OF-A-KIND EXPERIENCES
If you like a little roleplay, why not try our VR Race Experience. We can tee up the car and race of your dreams, for a fully immersive experience.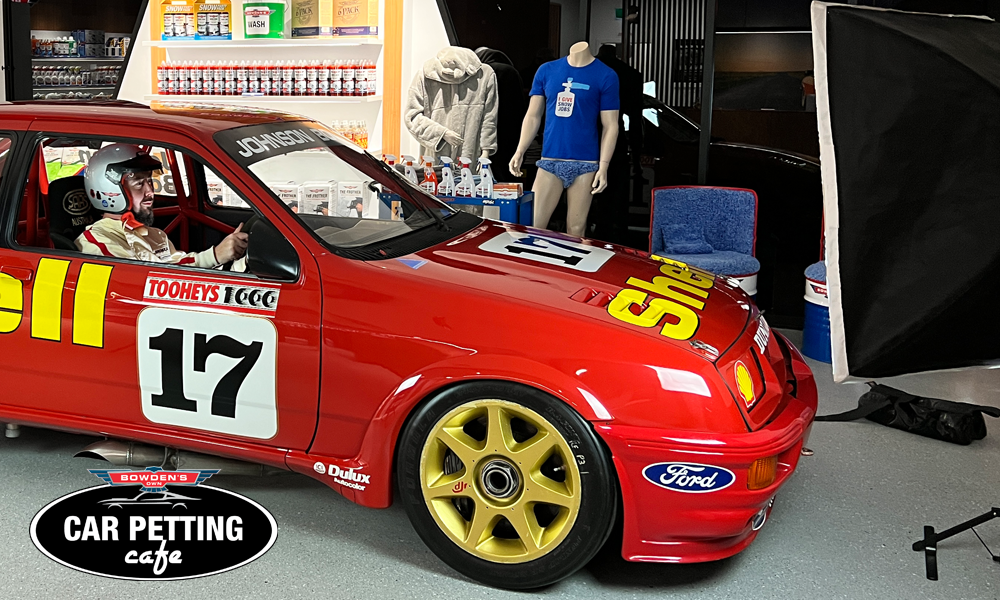 Or, if you want the ultimate escape to truly relax your mind and body, bliss out with our exclusive Overnighter Experience, only available with The Sandman.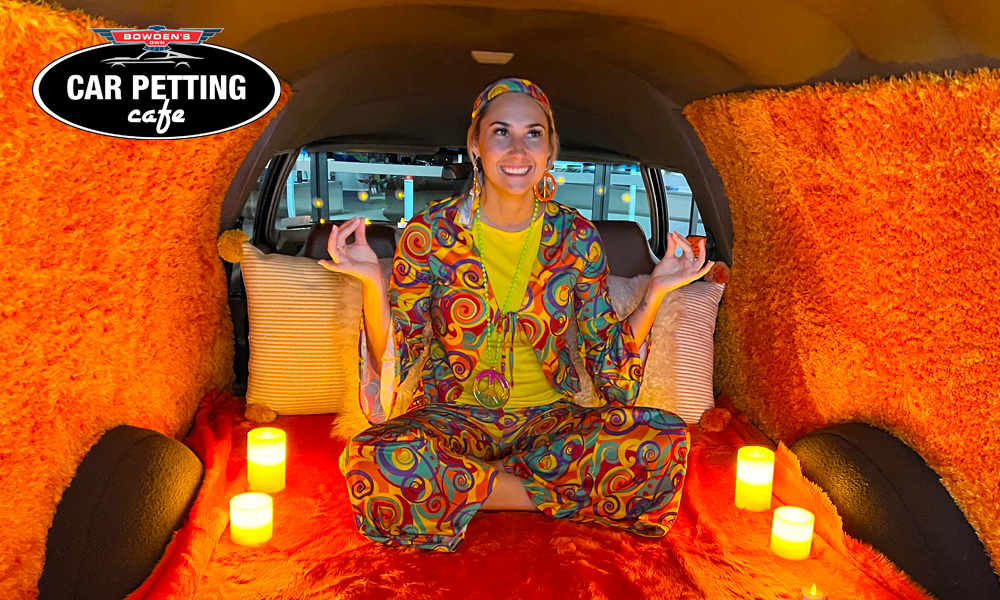 INDULGE YOUR DETAILING DESIRES
Escape from the tensions of everyday life and immerse yourself in a truly unique automotive experience. Bowden's Own Car Petting Café is a haven for car fanatics, where you can enjoy an exclusive and immersive detailing indulgence.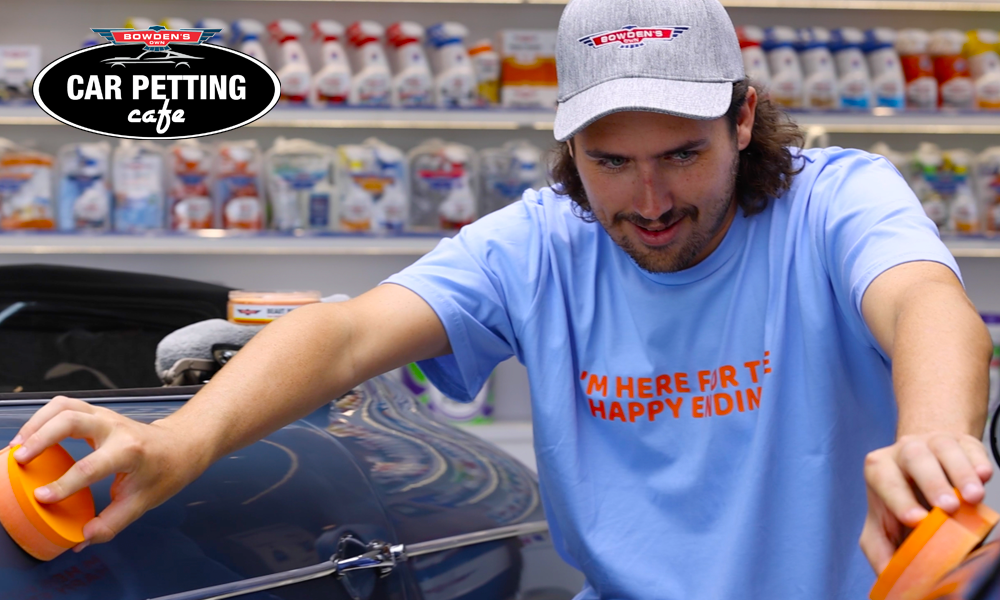 DE-STRESS WITH GREAT RATES
We know lots of people will be needing this service and to help out we have a rates system that should appeal to just about anyone.
15 minutes - $49.00
30 minutes - $99.00
1 hour - $150.00
2 hours - $240.00
3 plus hours - Please make contact for our special long time rates.
2 cars for a 1 hour Threesome - $350.00
Overnighter - $990.00
Dinner or Drive-In Movie Dates - Available by special request.
Please click the link below to book your special car with the many extra services; like the DJ race experience, special products and many other great options. We're conveniently located at Warana on the beautiful Sunshine Coast, which makes a great excuse for a relaxing getaway if you're not local. But get in quick, as to ensure we maintain a relaxed, discrete and intimate atmosphere, numbers are strictly limited, and bookings are essential. Start your journey via the link below and we look forward to seeing you soon at the Bowden's Own Car Petting Café… where your automotive fantasies can become realities.

---
Comments (1)
Can't hold in the excitement!

By:

Jordan

on 2 April 2022

I hope Sally and Bella get along... I'll definately have to book a threesome and stay for the happy ending with those two!
---