Summer Snow Party Time!
18 November 2021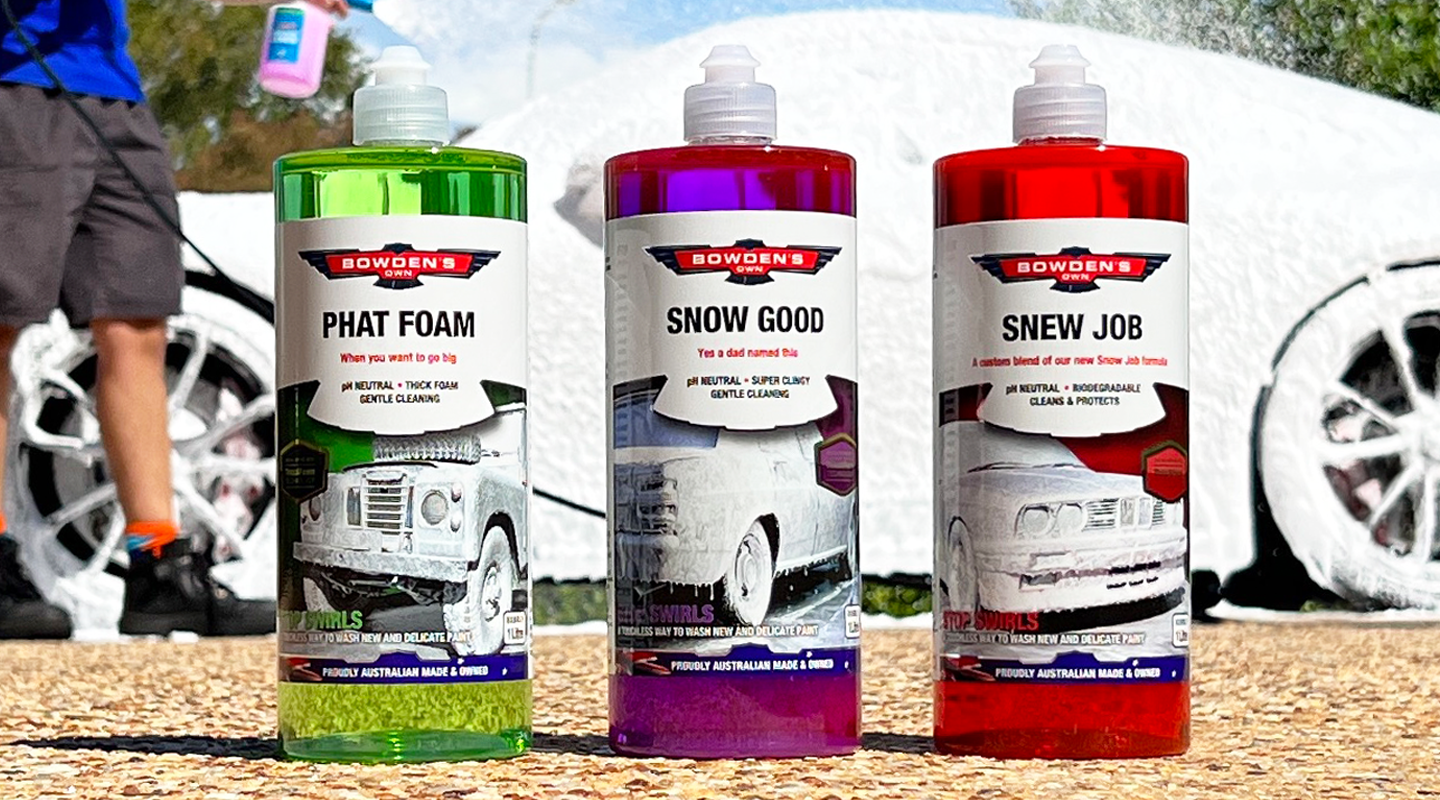 Summer's definitely party season - the long sunny days and balmy nights are just perfect for catching up with mates and enjoying everything our great country has to offer - and for us, there's no better party than a driveway foam party. So to help you all get in the right mood this summer, we've pulled together a trio of party-starting custom snows, aptly named The Snow Party Pack. Here's a rundown on the features of these fun 1-litre frothers.
PARTY STARTING FOAMS
This fun-loving trio are all pH neutral and serious frothers, and while they're all subtly different, they share some great features:
Beautifully thick and lasting foam (we call it ThiccAFoam), for optimum dwell time.
Helps loosen off any potentially scratching particles and grit from the paint surface.
Safe for regular use on all automotive surfaces, even in direct sun.
Gentle cleaning that won't strip off quality waxes and sealants, or affect professionally applied paint protection coatings.
Awesome at sea spray and salt removal, for watercraft or 4x4s who get to see the beach.
Fast rinsing formulas, for instant beading, when washed off our quality sealants like Bead Machine, Happy Ending, Wet Dreams, our Beaut Beads paste wax or professional ceramic coatings.
1-litre bottle, with over 20 washes per bottle when used with our Snow Blow Cannon and the foaming techniques from our "How to give good Snow Jobs" guide.
All Aussie made and developed formulas that are salt-free, have no evil foaming additives and are all biodegradable.
The subtle differences between the three foam formulas are more than just different colours and lush fragrances, our chemists have spent a lot of time experimenting with creating different foams this last year and these were the best pH-neutral ones from the hundreds that we tested, offered in one pack here to make your washing a little more interesting when using them.
PHAT FOAM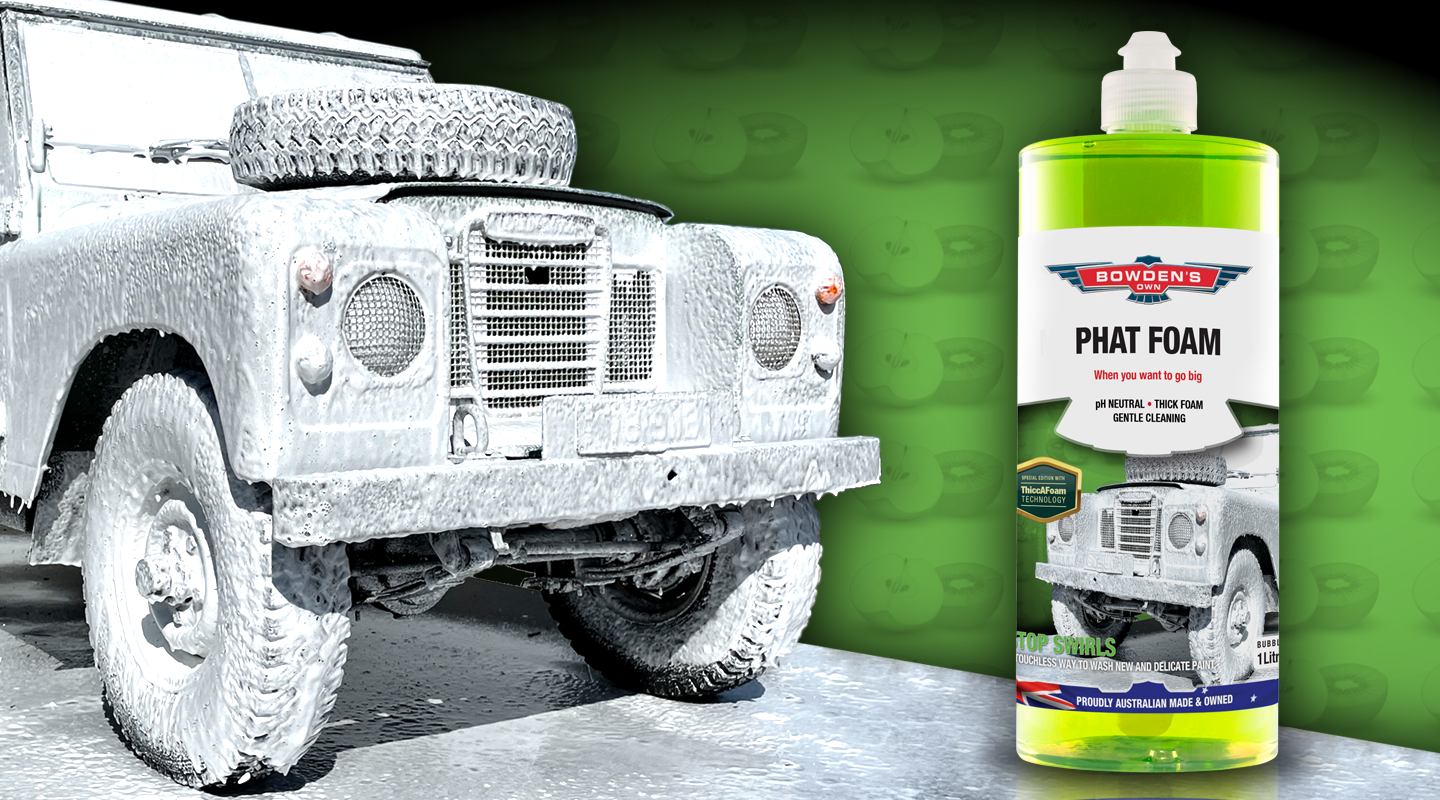 This is the thickest foam formula our chemists have been able to conjure to date, made for people whose car features more on Instagram than they do (we are guilty of this). Phat Foam isn't just big foam, this formula is a little more lubricating as well, so it can be used through the Snow Blow Cannon as a hand wash if you ever desire... after the initial snow pre-wash and rinse off of course!
SNOW GOOD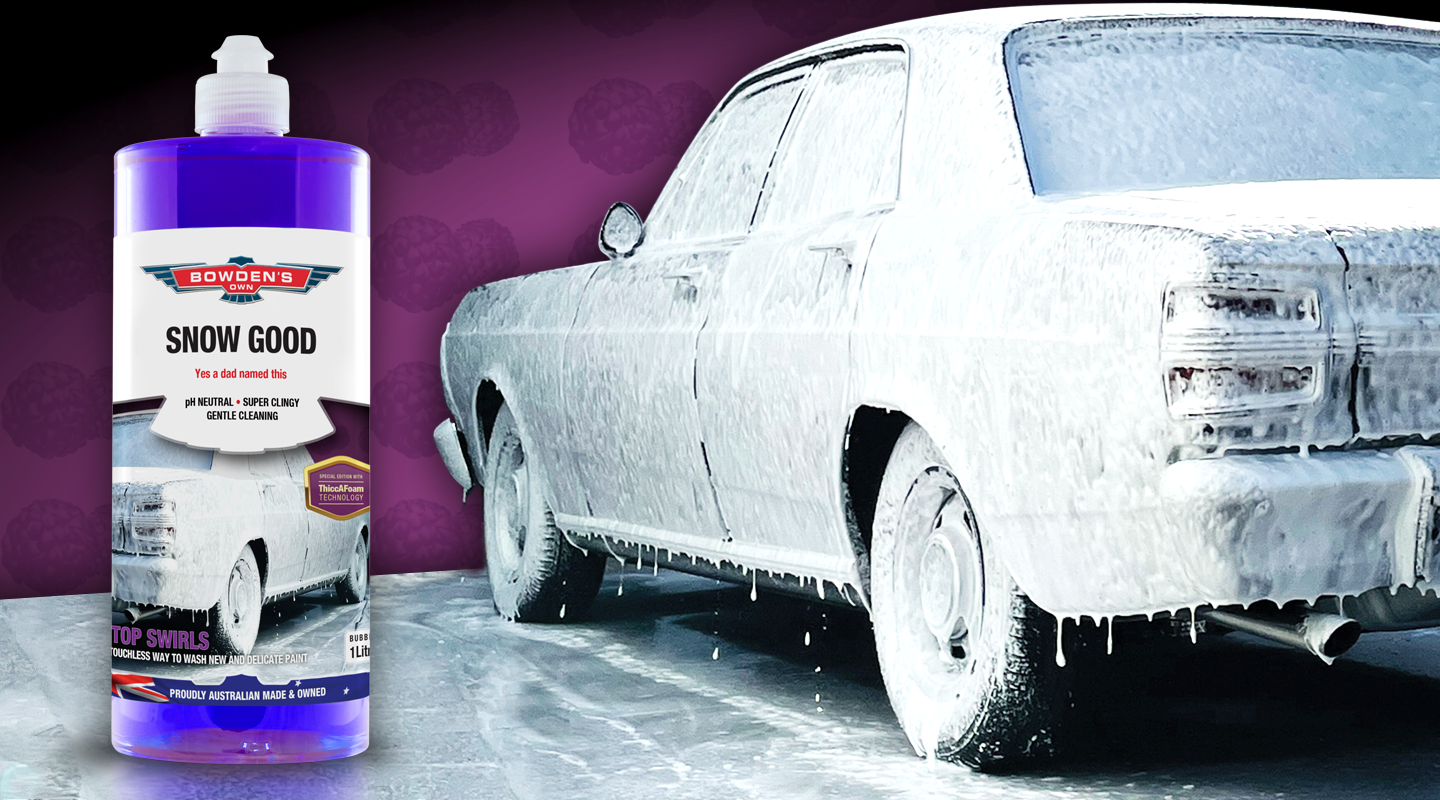 Based on our very popular Yellow Snow, this super-clingy ThiccAFoam™ formula is just beautiful to use. It creates that supreme crumpet action when used on all our super hydrophobic sealants and waxes, plus the custom fragrance is pretty divine, for some serious foam therapy in a bottle - all-round we think this formula is very literally Snow damn Good.
SNEW JOB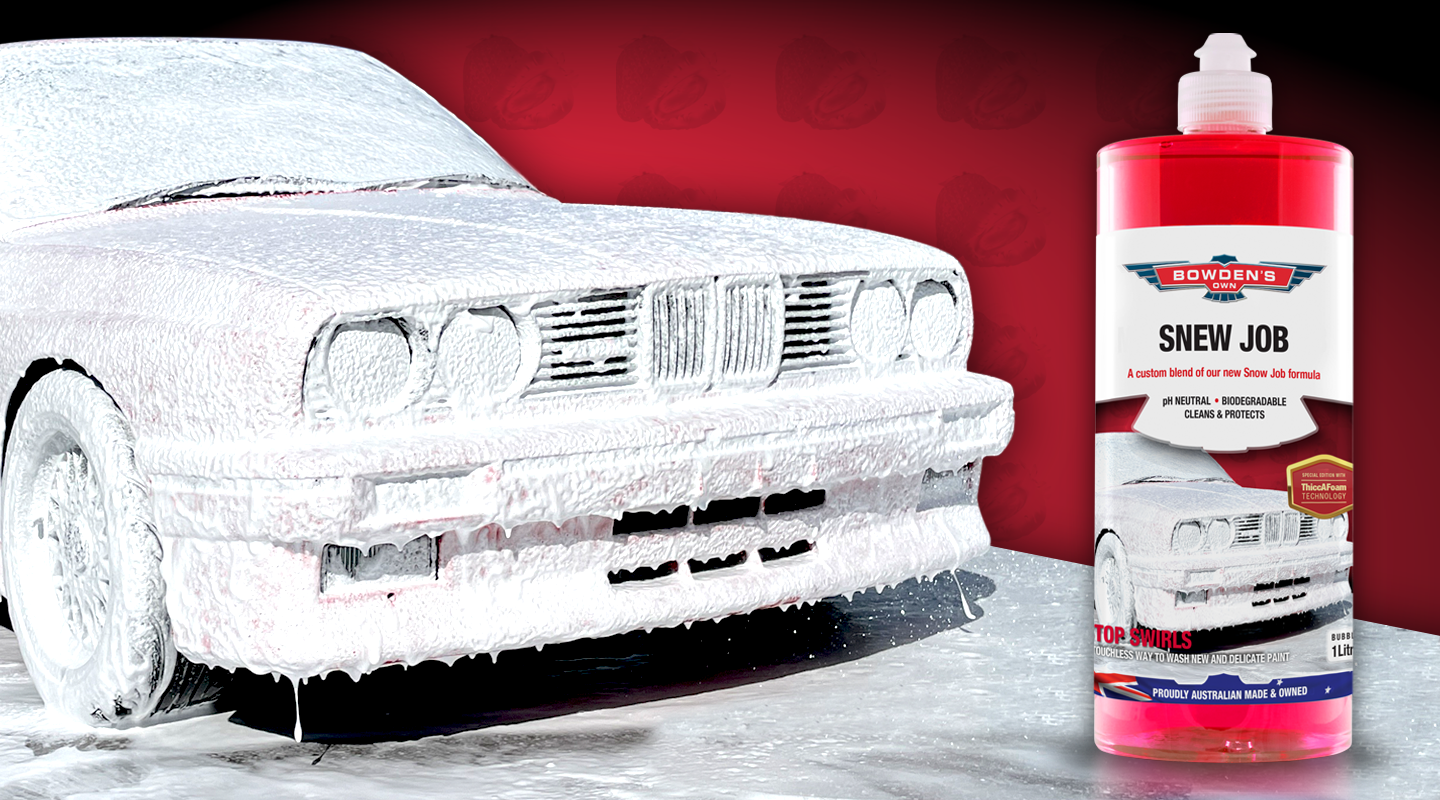 A lot of people have been waiting for this one - the very first look at our new updated Snow Job formula. This new blend now has a bump up in cleaning power and the very latest and greatest anti-rust additives that won't affect its cleaning performance or awesome foaming. It also has the awesome ThiccAFoam™ technology that we know many of you fellow foamers will love too!
All these snow foams need to be used with a Snow Blow Cannon and appropriate pressure washer, preferably with over 1800 PSI for best effect.
BECAUSE WE LOVE BACKING LOCALS
Everything in this pack (even the recyclable carton itself) has been proudly made in Australia, helping keep and create more local jobs by supporting a large variety of locally owned and run industries.
GETTING YOUR TICKET TO PARTY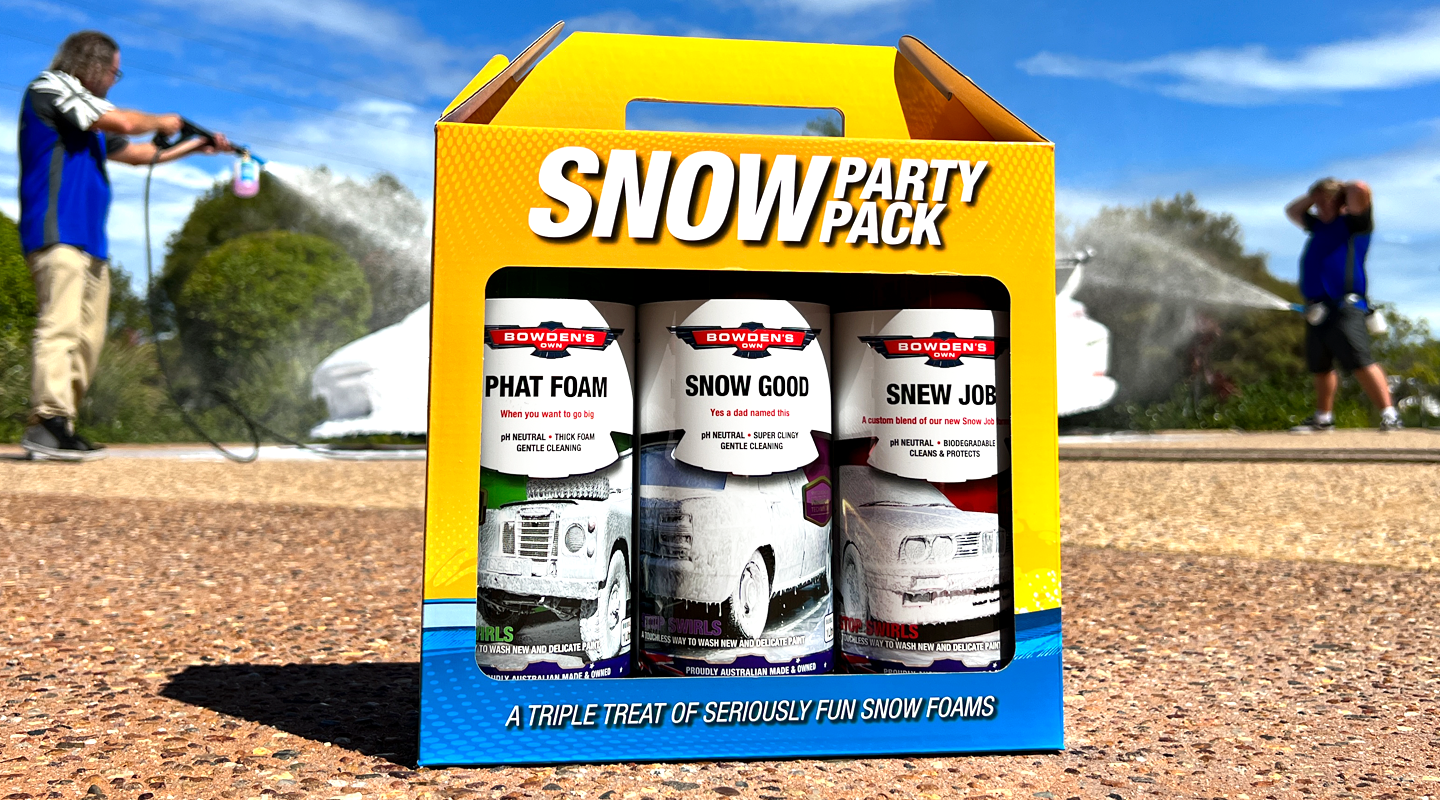 Whether it's a relaxed Sunday session with your pride and joy, or you're going all out with an Insta worthy foam up, The Snow Party Pack is your ticket to a summer of foaming fun. This pack is exclusive to Super Cheap Auto, so head to your local store to get one now (quote part code BOSPARTY when calling them first to make sure it's in), or if you're really keen, click on the link below to grab it online now.

Party on!
Dan Bowden
---