"Seen Through Glass" YouTubers visit for a drive!
20 November 2023 Dan Bowden

For those into cars, especially European sports cars, you may have come across the energetic Sam from his YouTube channel Seen Though Glass. We first took notice of him a few years ago when he did a round-the-world trip in a modern 911 T model, amazed there is a Pommie crazy enough to give that adventure a go! His shows were good to watch, being positive and enthusiastic about everything automotive, something we do 100% identify with.
A few weeks ago we got wind Sam was coming to Queensland to do a podcast and had our Gold Coast based car mate Rachael from Her Super Car Life make contact about getting him up to us for a look at some of the cars we have in the shed. From a few back and forth emails with Sam he got wind that we are not averse to putting the stuff on the roads and a plan came together to do a video of two of the more highly regarded 911's in the shed; 1973 2.7 Carrera RS and the 2010 997 GT3 RS 4.0 in a fun comparison video.

Fast forward a week later and they arrived, with the only thing not working with us was the "Sunshine Coast" weather... We have had months of no rain, in fact the fire danger leading up to this day was as high as it ever gets up here! But come that Monday morning and it was bucketing down! We don't let a bit of water stop us though, so we chose a few of the fun local hinterland roads to film and off we went, as you can watch in the video below.

From spending a day with Sam, he is the exact same guy you see in his videos; Very humble, well-spoken, super enthusiastic and knowledgeable on everything around cars, travel and coffee! The things you would not see are his passion for filmmaking, which was incredible to watch (he films everything himself) and his presenting skills, doing the face-to-camera bits in usually one take before running off for the next shot. Then the last bit you don't see is he edits these films as well, having done a bit of filming and editing myself I'm pretty in awe of his crazy skill sets now!!
Another highlight of the day was getting to spend it sitting next to Tony, the other occasional star in Seen Through Glass, who I initially saw as his goofy "sidekick", but came to find he's a whole lot more than that. This guy is seriously good fun, I had seen him on the videos and podcasts and was not really sure what he would be like in real life, but break it down and he's another true rev-head, with 98 octane running through his veins. Sure he's become very well known for not liking anything older than 2022 build cars, but he did appreciate how far the 911 has come and how good the 2.7 was for an older car. He loved the 997 though, even calling it "proper" numerous times throughout the morning drive!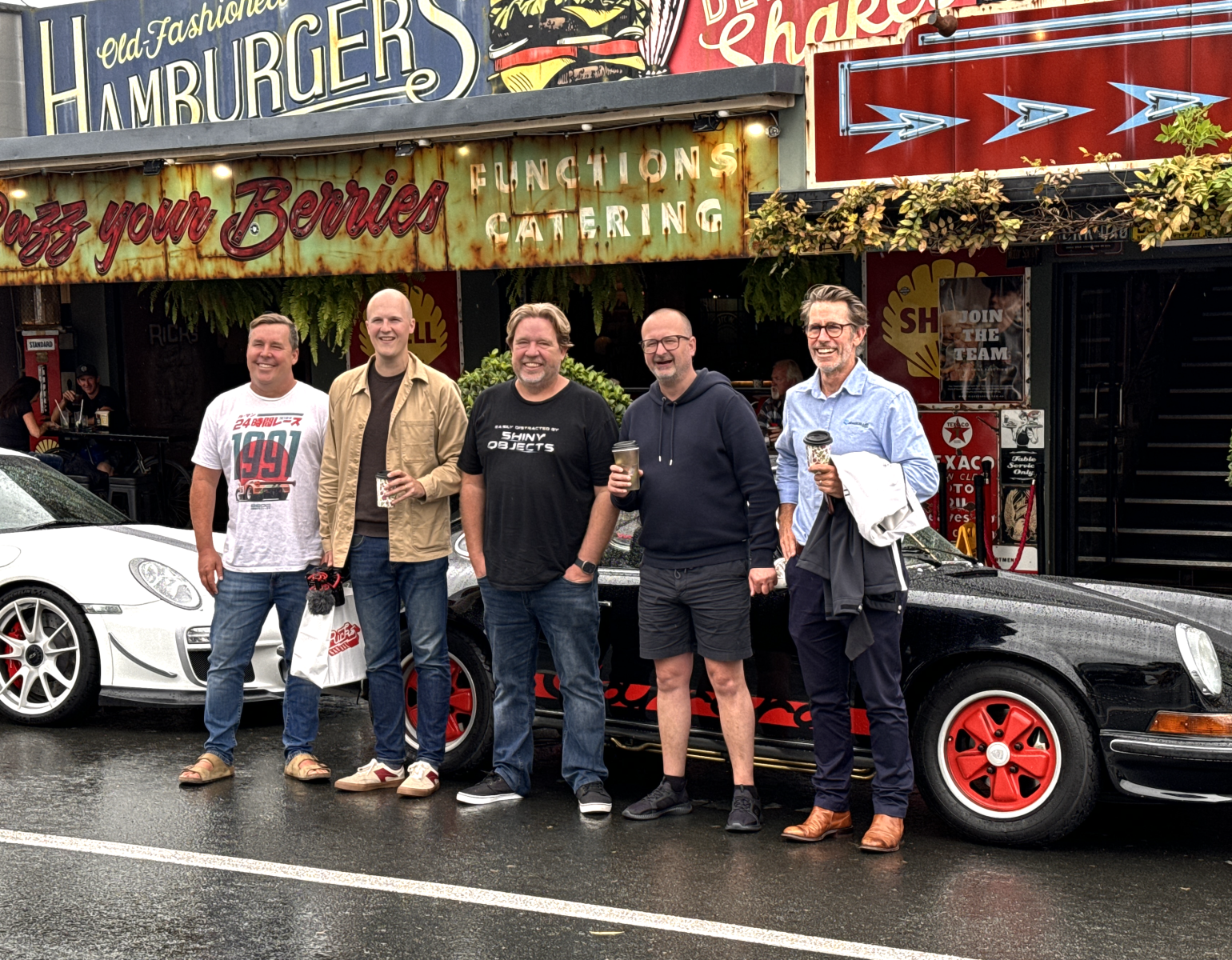 We finished up with a great lunch at one of our favourite local car haunts, Ricks Garage in Palmwoods, meeting my brother Chris and good mate Frother in a couple of other modern Porsche products and Ben and his team in the now famous garage cooking up a great feast, including "Rick's Big One" for Sam to try and get through, which he just about did!!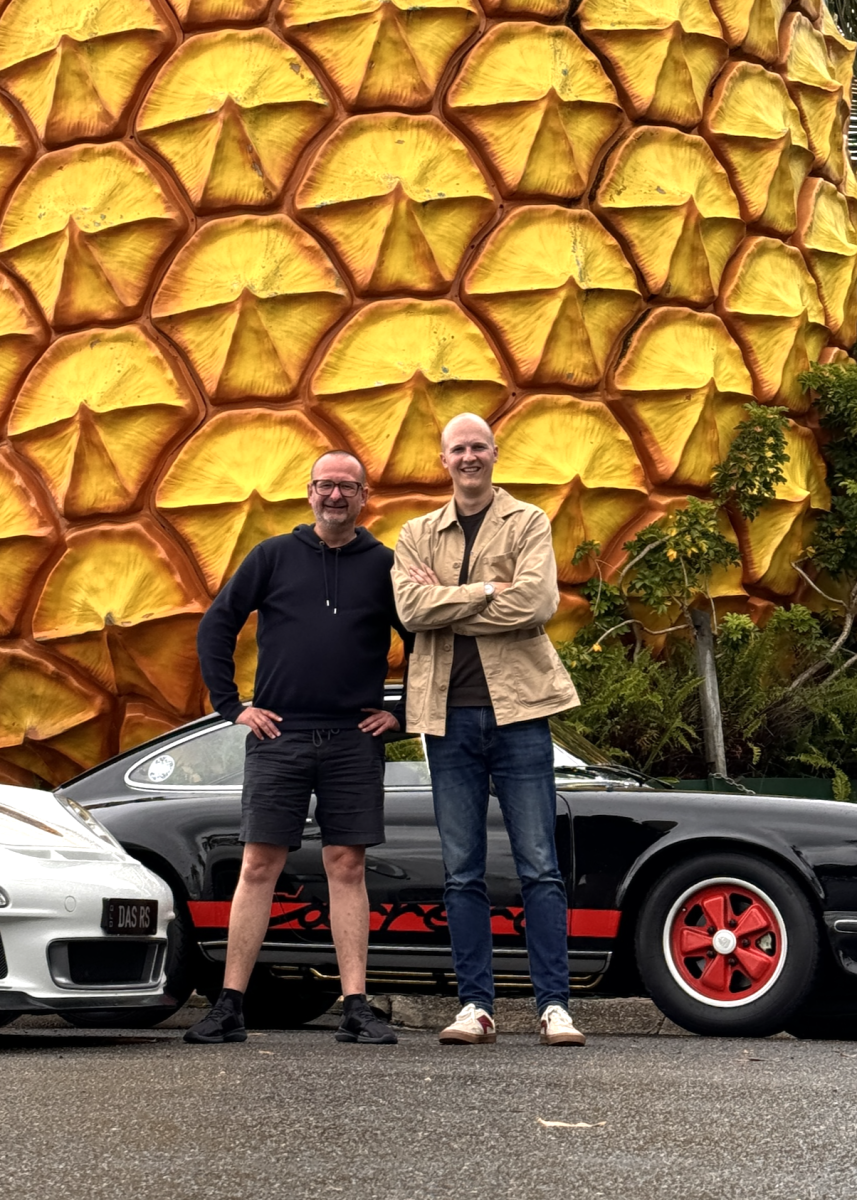 It was a pleasure to host the guys here and we must thank Rachael for encouraging them to come up this way! Seeing first-hand the work they put into making it all happen says to me they deserve every single bit of the success they have.

Hope you all enjoy the fun video Sam has made of the day.
Dan Bowden
---