Open Day #2 2014
18 June 2014

The 2nd Bowden's Own customer Open Day was just brilliant. Another totally booked out event, that had the perfect Qld winter weather set the mood, as fans from nearly every Australian state as well as the UK and Thailand join us for a day of car passion in our Sunshine Coast shed.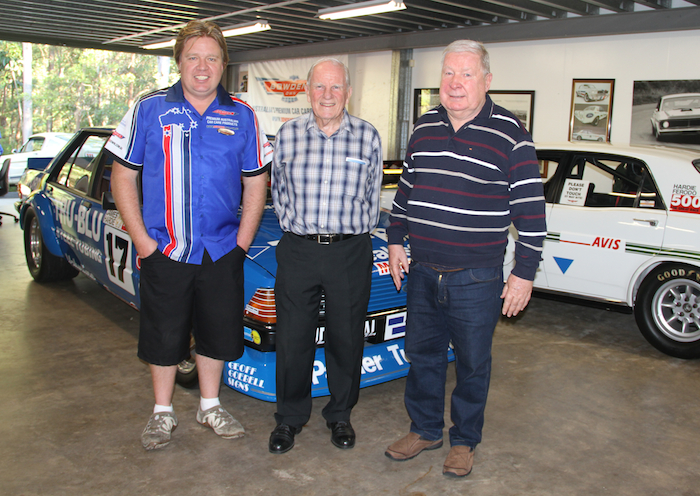 Dan Bowden, John French and David Bowden.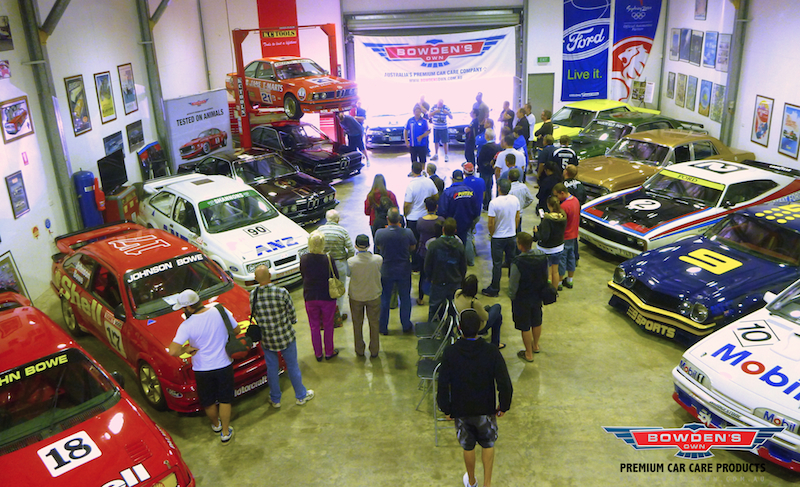 Dans group upstairs in the Bowden's Own HQ.
All were met one by one at the property gates and signed in before being parked safely. Dan Bowden soon welcomed everyone, reading out a few of the days rules and then split the big group into the two. Chris Bowden taking one and Dan the other. Over the next three hours they made their way through the 60 legendary cars, each with a story to tell. David Bowden came down and finished the tour, with a talk on his J2 Allard, Gullwing Benz and his favourite 32 Hot Rod Ford.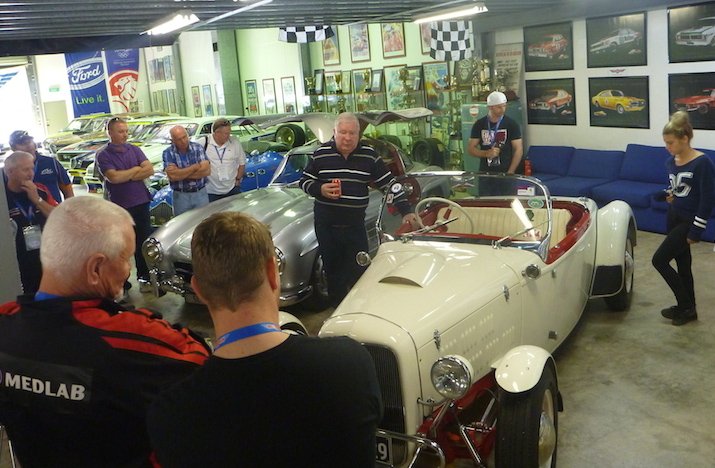 David and his favourite car in the collection.
Lunch was then held, with everyone getting into our big Aussie BBQ. Then the sound of a grumbling V8 emerged from up the top part of the property... It announces the arrival of our days legendary race driver, John French. He appeared in the famous Tru Blu, 1981 Bathurst winning XD Falcon that he co-drove so well with Dick Johnson.
This is how you make an entrance.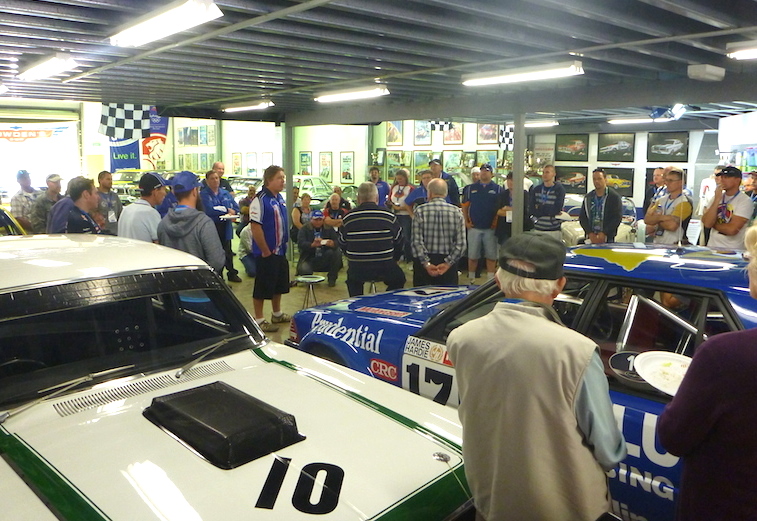 Frenchy roared down between the road crowd, entering the shed with his wife Carole Corness (an accomplished driver of her own right in the late 60's early 70's) in the car with him. He proceeded to give an in depth talk on his many years of racing, captivating us all with stories on the different cars and drivers he was paired with, mixed with that great humour he is renown for. We were that much richer for hearing this very humble mans race stories, while being around some of the cars he raced firsthand; the Geoghegan Super Falcon, GTHO Phase 1 and 3 Falcons and of course Tru Blu.
From Frenchy's talk we went into one of the more fun parts of the day, bringing a few of the beasts to life. Starting with the Ron Thorp AC Shelby Cobra, then the angry sounding JPS 635 BMW and finishing the day in a racous V8 symphony from the Norm Beechey GTS Monaro.. Its title as the loudest touring car that raced in Australia is not being contested by anyone there!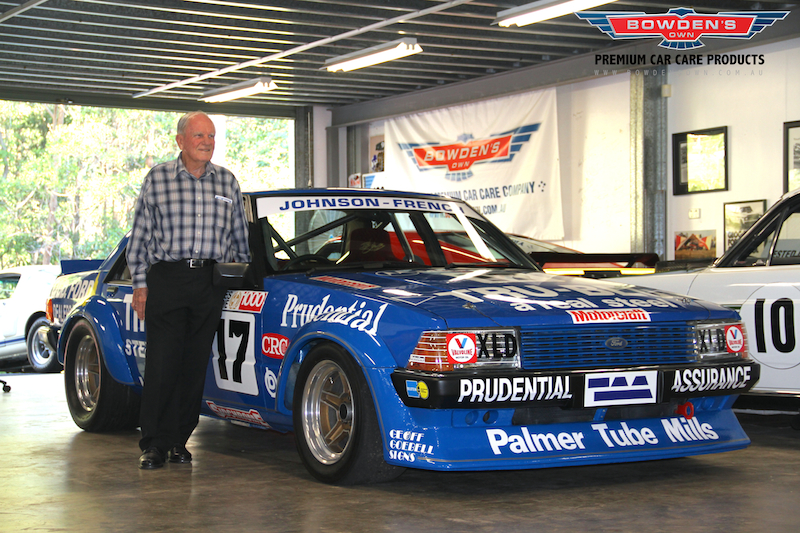 Two real Aussie racing legends reunited, making this day very memorable.
If you ever wished to join us here for a tour that you will never forget, our next Open Day will be held in either late Septmeber or November at this early stage. Get one of our car care kits and register for the day as soon as you can. More information on attending one of our days can be found here: http://www.bowdensown.com.au/page/events/