Open Day with Colin Bond
6 November 2013

For our final Open Day tour of 2013, we had one of our nation's most versatile drivers as our special guest, with 3 x Australian Rally Championships, 1969 Bathurst and 1975 ATCC all under his belt, its seem strange that he is perhaps best remembered for a race he came second in! That driver is of course Colin Bond.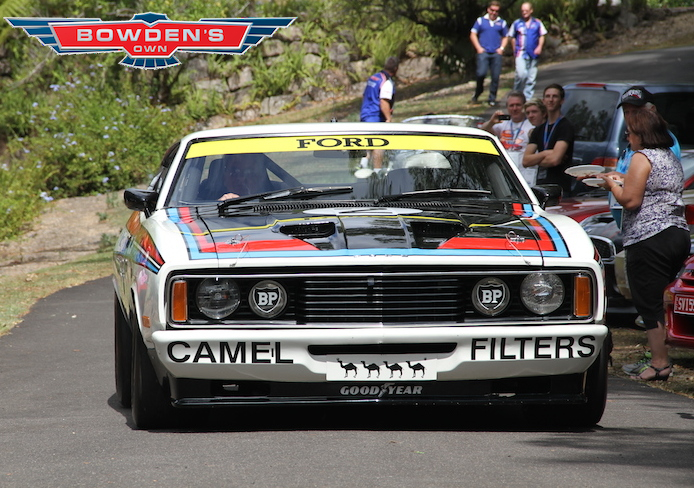 Supreme fatness, the #2 Hardtop Colin famously piloted in 1977 and 1978.
As like all our Open Days, we have a limited number of our best car care fans registering some months before the event. It's a day we do as a thank you, to share our famous car collection with its many devoted fans. We had people come from every state and territory in Australia for this one, and it was totally booked out 6 weeks before the show day... So it really pays to register early!
Everyone was greeted by our happy gate keepers Nicole and Kirsty, checking off the excited car loads of people and making sure everyone had arrived on time. It was really good to see so many cool old classics brought along for the day, my personal favourite being a white HQ GTS Monaro coupe, a really clean original looking machine. The parking at our HQ is safe and secure, so if you're thinking about coming, please do bring your pride and joy along, we do love to see them!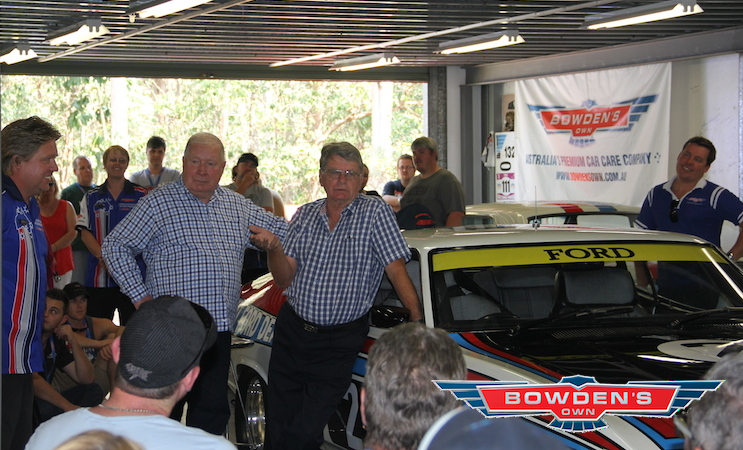 Dan, David, Colin and Chris with the crowd, all enjoying Colin's great talk on his race career.
The groups were split into two with Chris Bowden taking one and my self the other, for a fun filled 3 hours as we go through all the different cars in the shed. then we have a quick break for the big BBQ lunch, then into the most fun part of the day. It began with a rumble as Colin Bond drove his original 1977 Bathurst #2 Hardtop into the heart of our HQ, giving it a few good revs to showcase that nice 351 Cleveland sound. Colin then gave a great talk on his long history of racing, detailing a lot of the 1977 Bathurst race, including things we had never heard, like when Moffat's co-driver Jacky Ickx did his practice laps in his/our #2 Hardtop.. This was after his concerns of Moffat not giving him any time to learn the track. Colin said; "just take my car around", and Jacky did.. We never had any idea this had happened, just shows you always have new things to learn!
The story on the last few laps of the race came in, where he made huge gains on Moffat in the race at the end as his brakes finally gave up. In his own words, he could have easily won, but was happy to give Moffat the win as he was the boss, who had put the team together to give them this famous 1-2 victory. Colin said that if it had of been 2-1 it most likely would not have been as well remembered as it is today. We still regard it as the most memorable finish in the great race, and to have Colin there telling us the story, with the original #2 car, was something really special.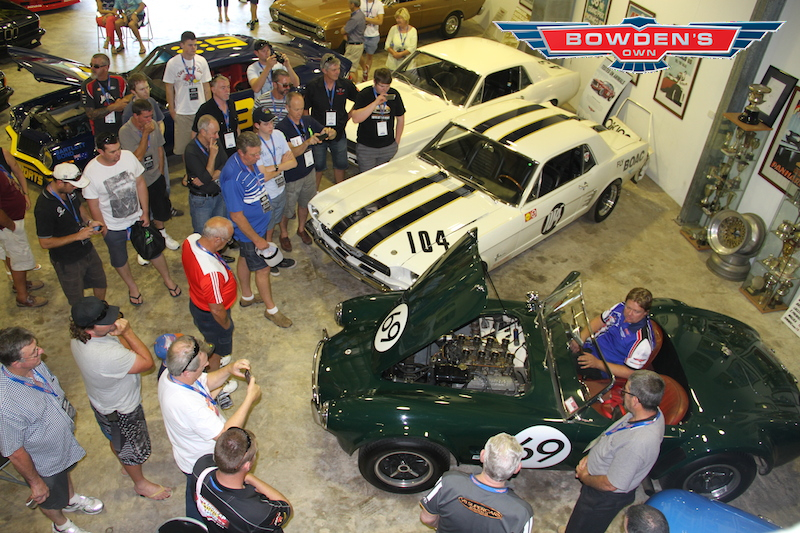 Bringing the Cobra to life in the afternoon.
The day finished off in a ground trembling symphony as we fire up a selection of the cars in the shed. the AC Shelby Cobra, first with the sweet 289 showing why we are such a fan of her, then the more raspy Channel 9 KB Camaro, which would have no doubt been sensed by our local race legend KB, who just lives 50km away from his babies home. The GTHO Super Falcon was the final car for the day, that fuel injected 600+ BHP Cleveland let half of Buderim know we are still on the coast, such a magnificent machine and really the start of our car collection. A perfect way to end such a great day.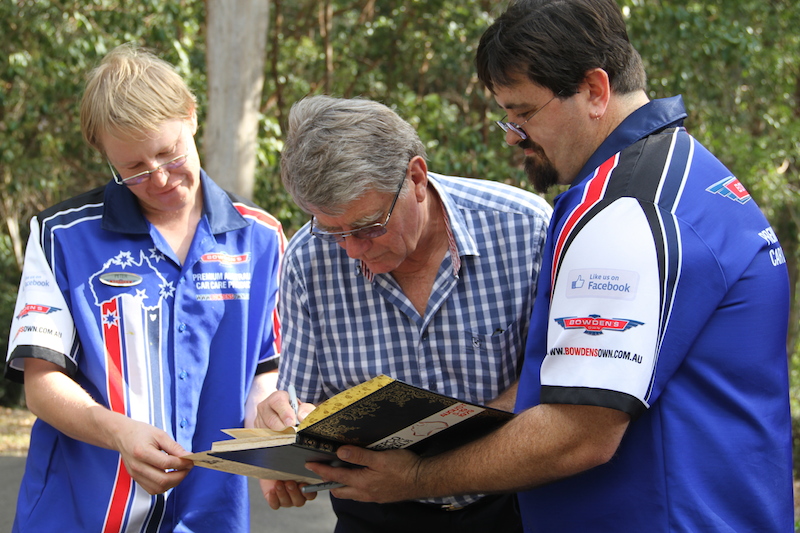 Colin signed quite a bit, here Pete and Pete get their scrap book approved by this legend.
Our next tour is being planned for early next year, to be in either mid Feb or Late March/ early April.. If you wanted to come along, please check out our events page here for the full details on securing tickets to this day.
Love your car,
Dan Bowden