Speed Star Wheels BMW M1 uncovered
9 October 2014

Hidden away in Japan for decades, the Speed Star Wheels BMW M1 Procar is finally uncovered. Now fully restored back to its original 1979/1980 Japanese Group 4 configuration, we are very proud to unveil this iconic sports racer for the first time, and as the images show, it's just a bit spectacular.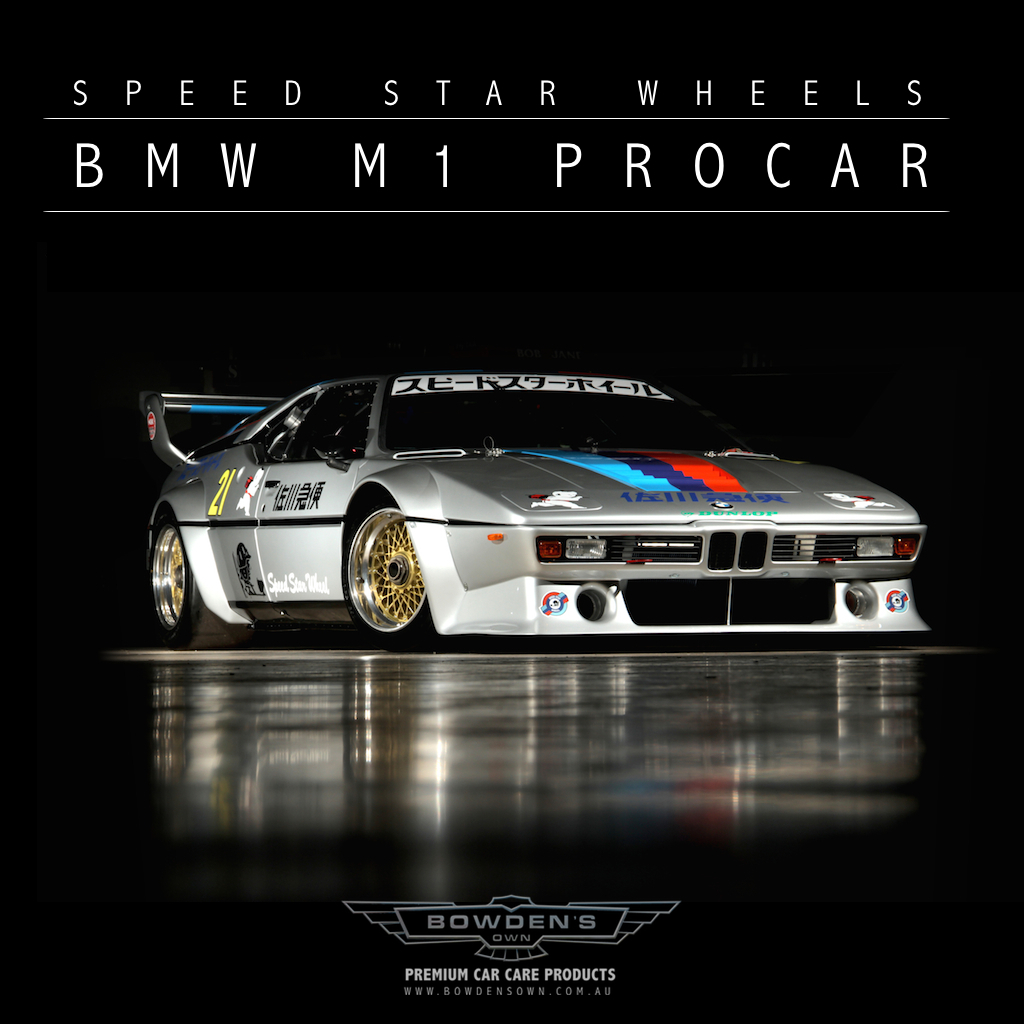 Sex.On.Wheels.
One of the Bavarian marques finest motorsport creations, the BMW M1 Procar is a rare beast in our part of the world "down-under", in fact we had never seen or heard one run, till we went to Laguna Seca Historic's in 2012 and were instantly captivated by two M1's being raced by BMW North America's "vintage collection". Their ultra low menacing look, with the most amazing howl at speed had us, but the way they blew a foot of flames out the exhaust coming into the fast sweeping bends just sealed the deal - We were in love!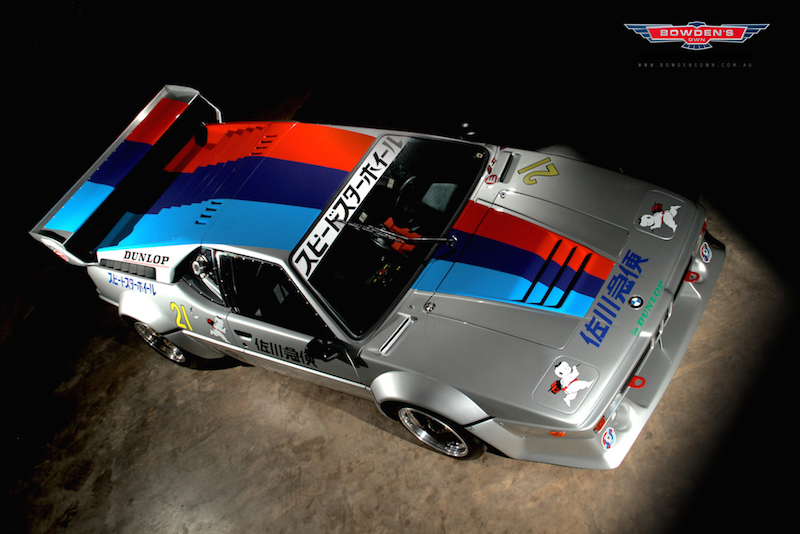 This stunning Speed Star Wheels livery has not been seen for 34 years.
M1 PROCAR - A BRIEF HISTORY
The BMW M1 Procar Championship was an interesting footnote in motorsport history, and the idea of BMW motorsport legend Jochen Neerspach. It was a one make series to support the European F1 races of 1979. This series put many of the worlds great drivers from F1, Sports & Touring cars against each other in identical cars. The F1 drivers earned entry to drive the different cars based on their performance in the F1 cars during practice, plus numerous race teams fielded private entries, with the likes of Walkinshaw, Eggenberger, Schnitzer in the fray as well. The races were pretty thrilling and the crowds loved them, in 1979 the championship was won by F1 champion Niki Lauda, and in 1980 Brazilian Nelson Piquet took the prize (With Aussie Allan Jones coming second). It is still widely regarded as the single greatest one-make championship in racing history.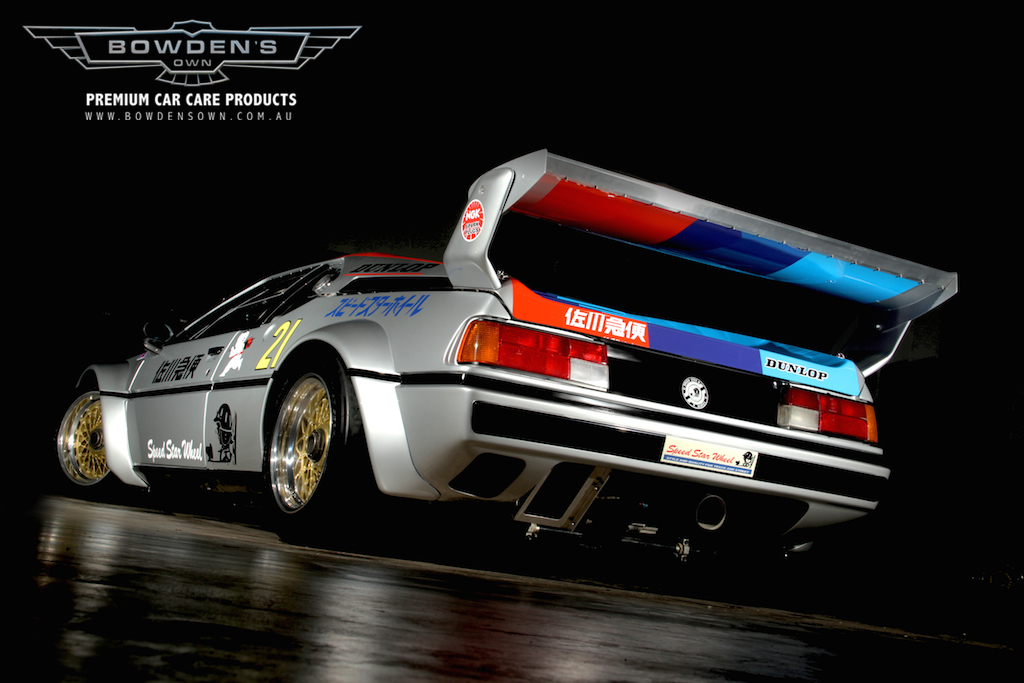 0-100 km/h in 4.2 seconds in 1979, the M1 is a true supercar.
BMW pulled the pin on the championship in 1981, so they could focus their energies on entering F1. Plans were made to homologate the M1 to be eligible to run in the big banger group 5 series, however 400 road going examples needed to be built for the car to first join Group 4, and then further homologation was needed to enter group 5. By December 1980 the M1 was eligible to race for Group 4, which meant that after the series was ended, the cars were sold and then raced in the numerous rounds of the World Endurance Championship. BMW built two cars for group 5, and a few M1's were later converted as well, making that series a very rare beast.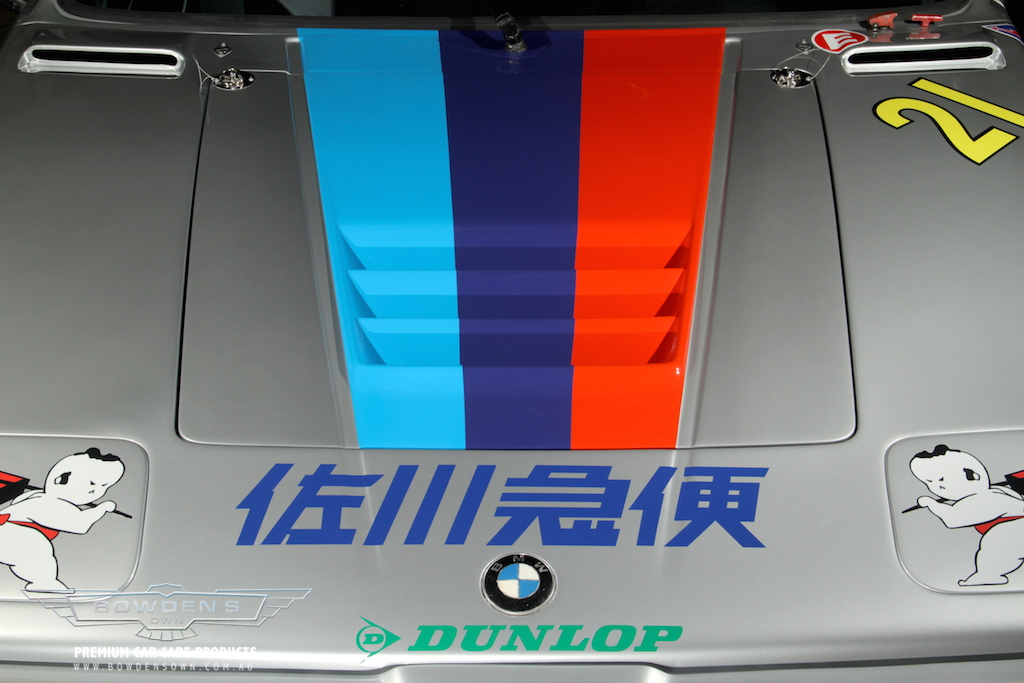 Speed Star Wheels was renamed to Speed Star Racing, or SSR, due to them racing the M1 in Japan.
The Kanji in the middle and sumo characters is for Sagawa Kyubin, the Fed Ex of Japan.
A UNIQUE RACE HISTORY
Our car shown here, Chassis #1077 was built in May 1979 by F1 Legend Ron Dennis with his UK based race shop - Project 4 (which was later to merge with F1 team McLaren, the P4 prefix is still used in their car numbering today). It was assigned for an unknown race team to campaign in the 1979 Procar series, but there were issues getting funding, so it was sold in the striking silver livery, with the great BMW motorsport stripes running over the roof to Speed Star Wheels in Japan.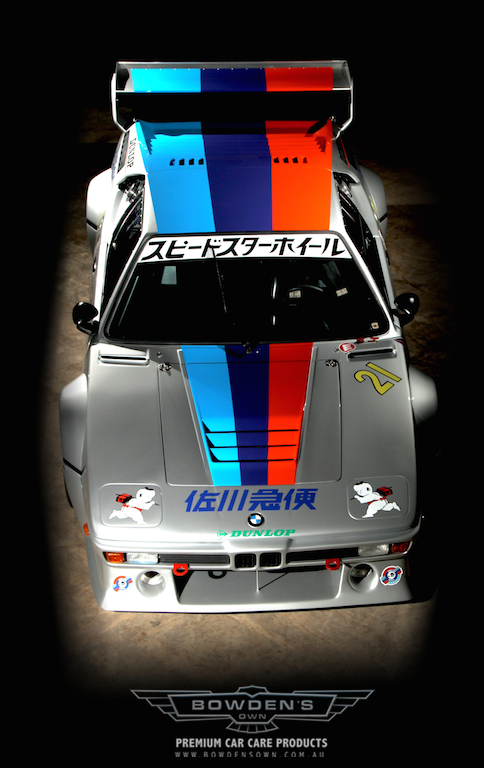 Livery is unique, with no mistaking its Japanese origins.
#1077 arrived in Japan in August 1979, direct from Project 4 and ready to race. It only arrived 4 days before the Suzuka 500 mile event, to clear customs the day before the actual race. It did minimal practice, then raced and ran faultlessly to finish 4th outright, winning its class in a large field of 50 cars. This really says a lot for the build quality of the M1 Procars! It's the second M1 to ever race outside the Procar series, (an early build car was given an entry to the 24 hour of Le Mans), but it's the first M1 to be raced in a race series outside Procar, a year before any others could join the European Group 4 races.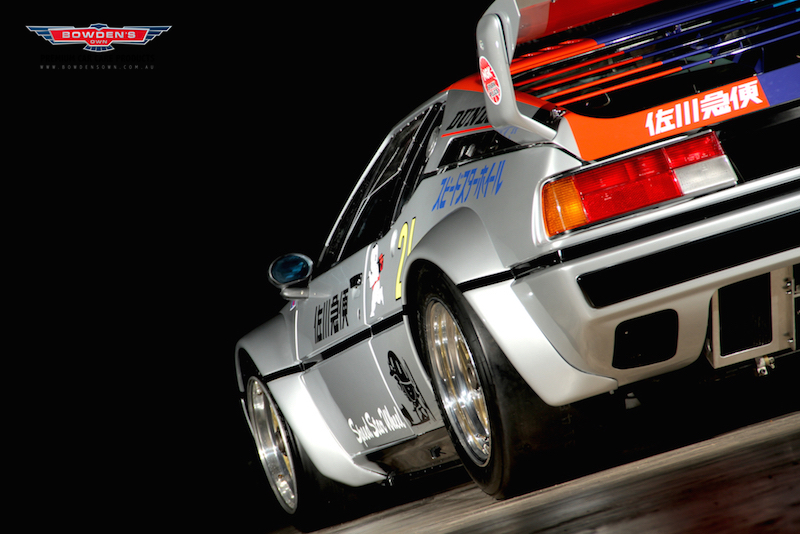 Just one of 38 built for Procar, this is now the first one to live in Australia.
#1077's main pilot for its entire life was famed Japanese driver Naoki Nagasaka and his co drivers were Naohiro Fujita and Fumiyasu Satou. Its race history is quite interesting, being campaigned in the intensely contested Japanese endurance races.
1979
Suzuka 500 mile - Group C - 1st in class.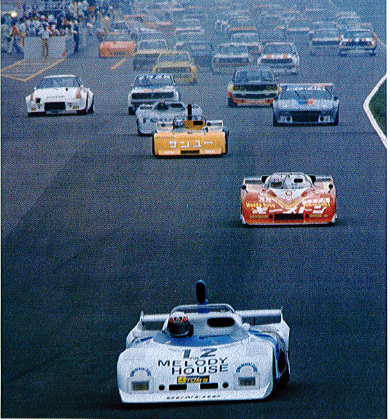 1980
Mt Fuji 500km - Group 4 - 1st in class
Mt Fuji 1000km - Group 4 - 1st in class
All Japan Mt Fuji 500 mile - Group 4 - 1st in class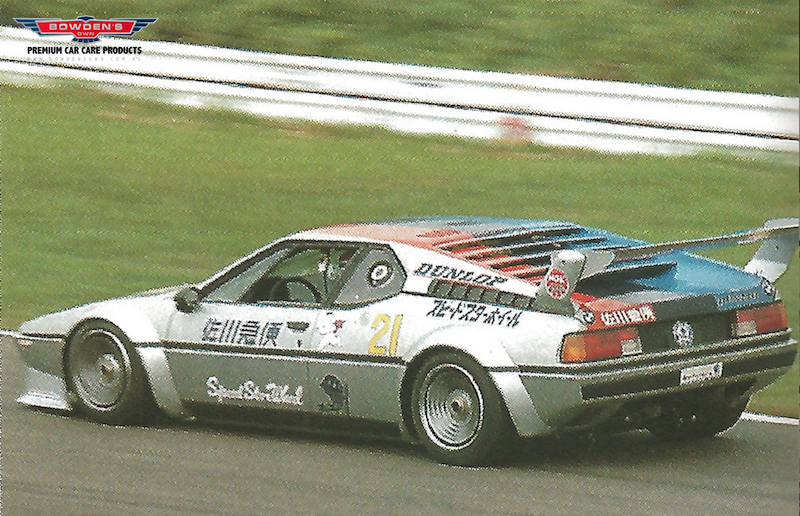 Overall winner of the 1980 Japanese Endurance Championship.
1981
Fuji 1000 km - Group 4 - 1st in class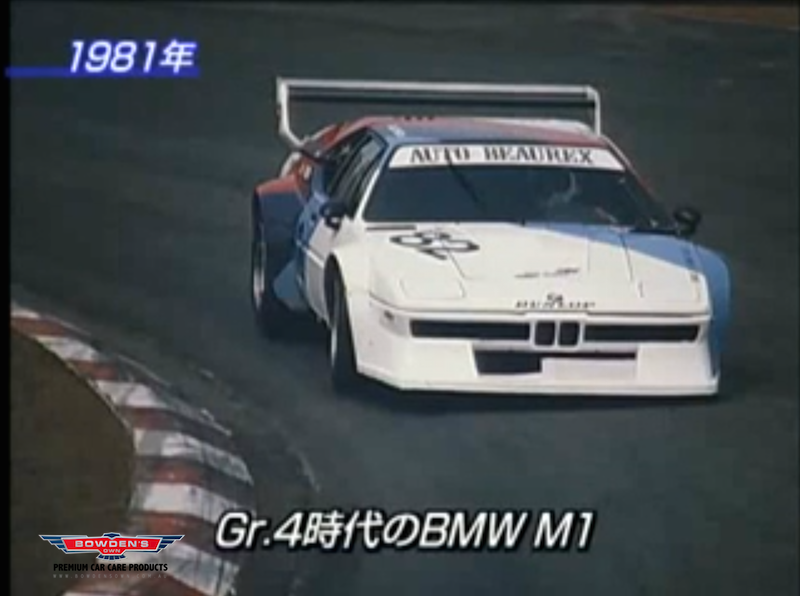 In 1981 it was bought by Japanese Team Auto Beaurex and painted in the traditional white with the BMW racing stripes running across from the side. In late 1981 it was converted to the "Silhouette" Group 5 regulations, with the now wider, more wind efficient and lighter body which helped make it a lot more competitive against the Porsches, Nissans, Mazda's and others it raced against. With the new body in place, #1077 was to continue on with great successes, among them the 1982 Suzuka 1000km and then the followed up with the Mt Fuji 1000km.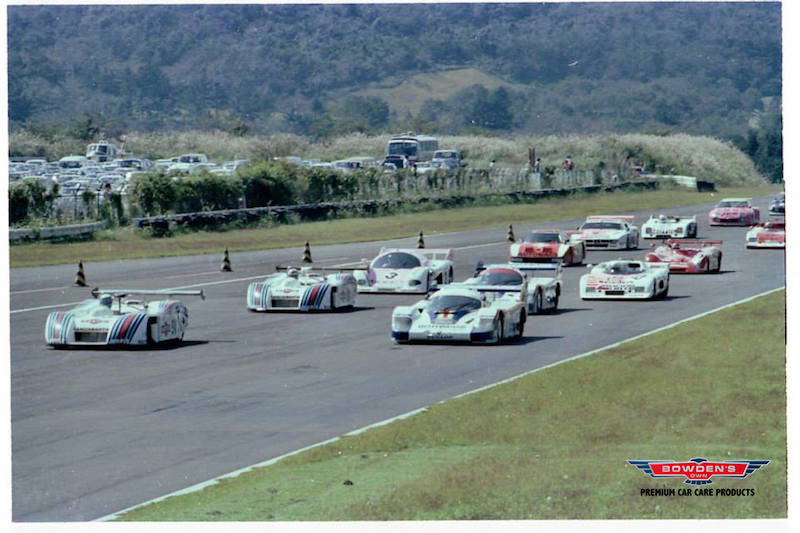 Starting back in 9th on the grid at the '82 WEC race.
One round of the 1982 World Endurance Championship was a 6 hour race at Mt Fuji, where #1077 famously won the Group 5 class, coming fourth outright behind the Rothmans 956 Porsche, Martini Lancia and March bodied Toyota's. Some pretty tough competition!
1982
All Japan Fuji 500km - Group 5 - 1st outright
All Japan Mt Fuji 1000km - Group 5 - 1st in outright
International Suzuka 1000km - Group 5 - 1st outright
World Endurance Championship, Mt Fuji - Group 5 - 4th outright
All Japan Mt Fuji 500km - Group 5 - 1st outright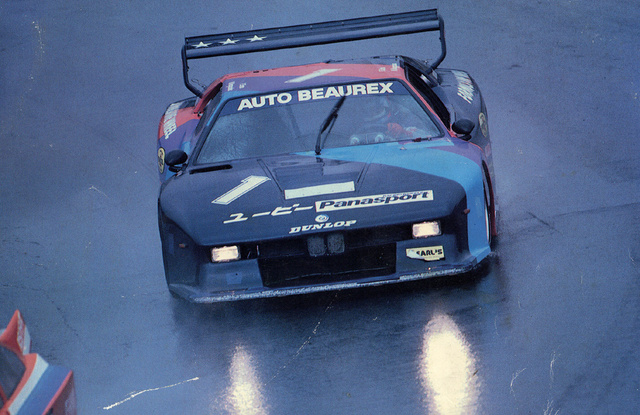 #1077 secured its second Japanese Endurance Championship.
1983
All Japan 500km - 2nd outright (to Vern Schuppan's 956 Porsche).
In 1984 #1077 was retired and acquired by the teams sponsor, where it was still occasionally used in selected historic events, but mostly hibernated for the next 25 years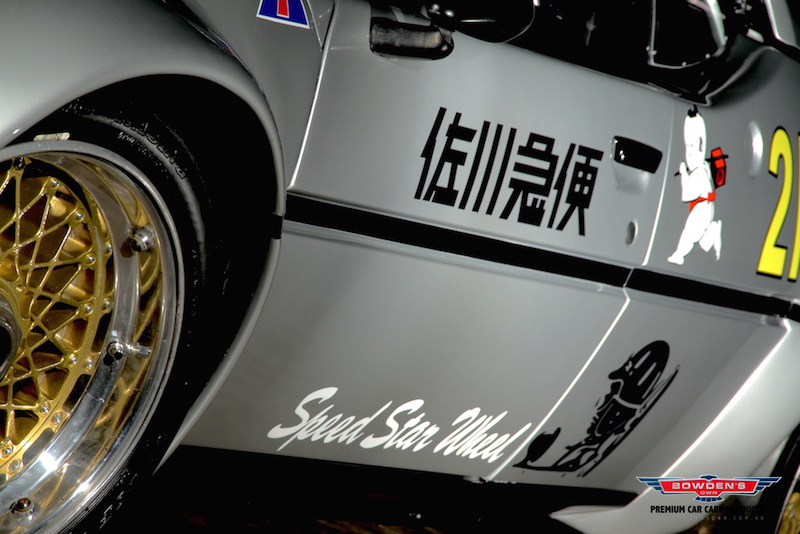 All beautifully hand sign written, as it would have been in the day.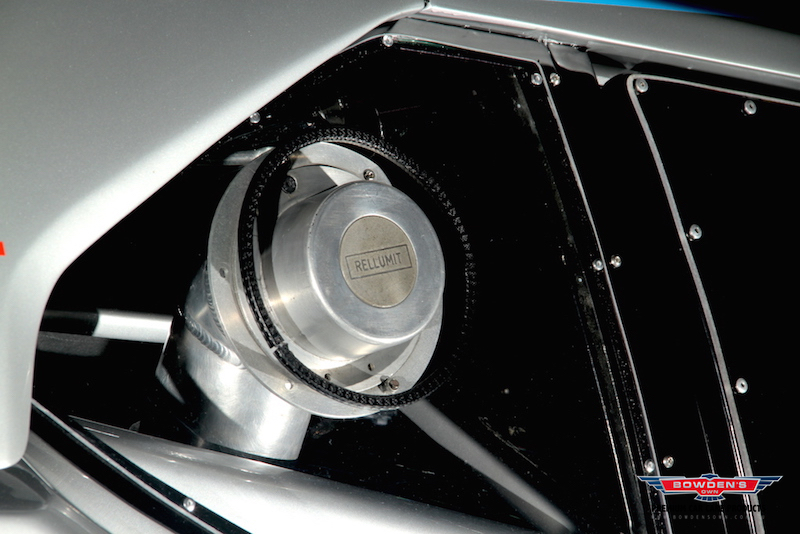 Side dry brake systems are back in place.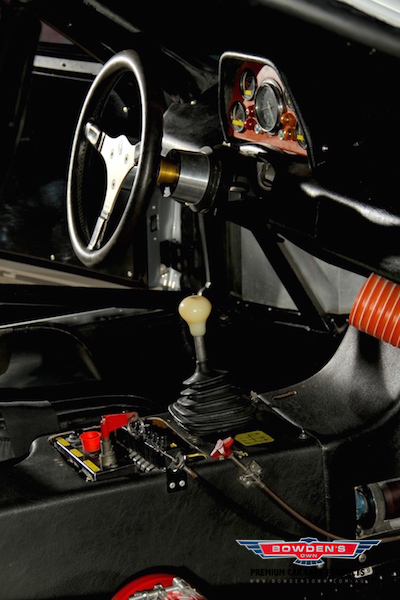 Interior has been left original, to show the years of real race patina.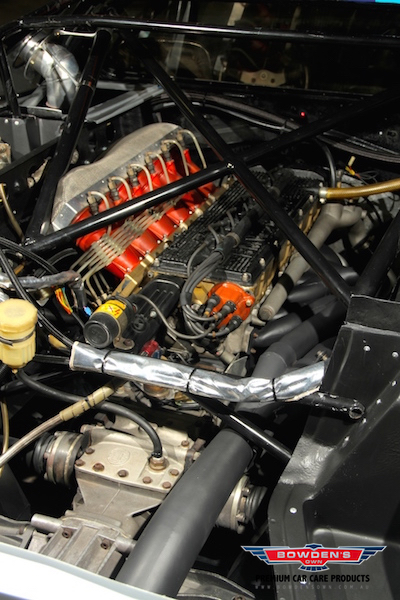 BMW's legendary M88 3.5 litre inline 6, mated with a ZF 5 speed propels it to a top speed of 311km/h.
The still orginal M88 engine was rebuilt in Japan a few years ago and was dyno'ed recently, where it showed it's very healthy, putting out just over 450 bhp, as much as they did in the day. The noise from it running on the dyno had our ears ringing for days, quite glorious! In fact we came across a video that interviewed #1077's pilot Naoki Nagasaka in 2005, and the thing he remembered best from the M1, was the "wonderful noise it would have at 9200 rpm".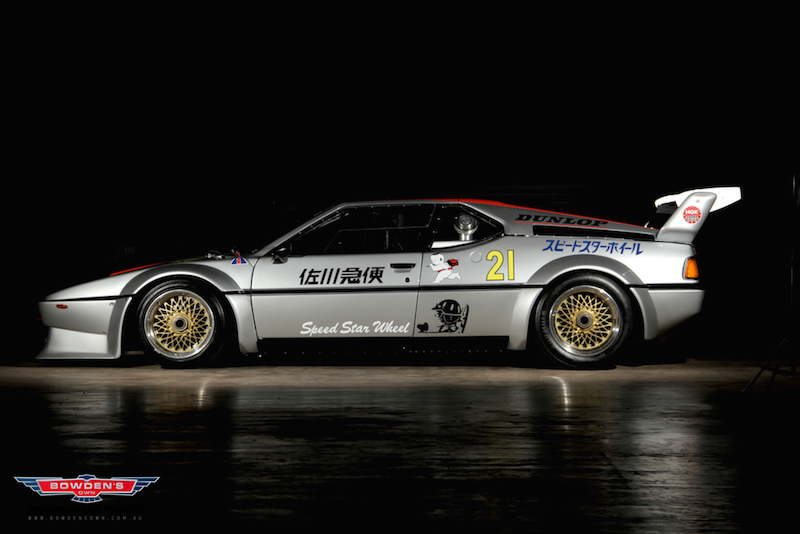 At 42" high, the wing is the tallest part, otherwise it is the same height as a Ford GT40.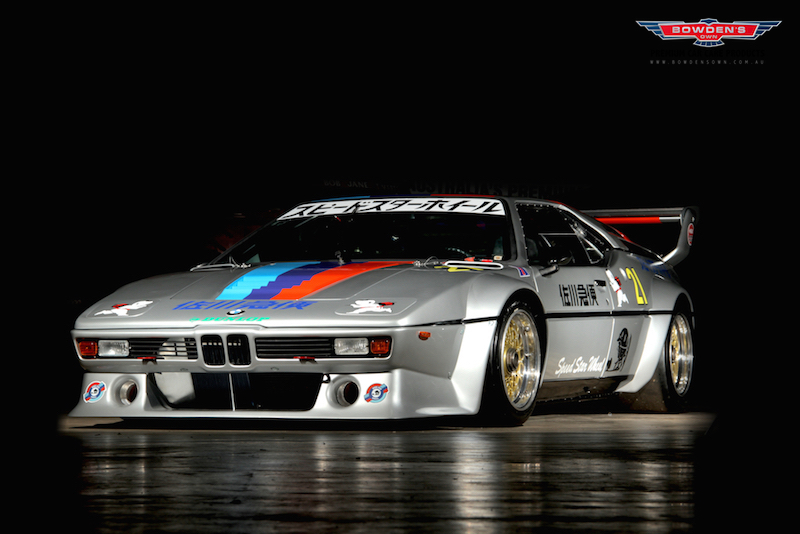 Stance.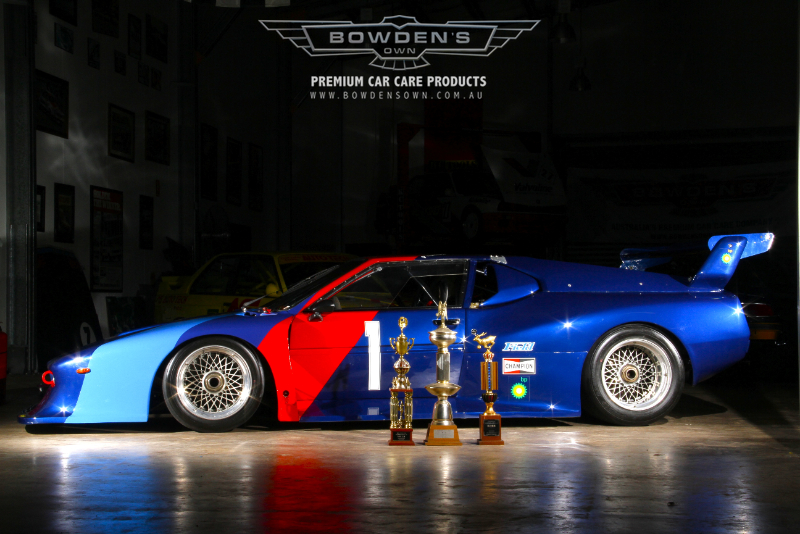 How #1077 was found in Japan, with trophies for 82 & 83 Mt Fuji and Suzuka 1000km race wins.
Chris Bowden heard about the famous racer while in Japan to sourcing historic Group A touring cars for clients of Ecurie Bowden. He returned with David Bowden, and they started six or seven months of negotiation till they were finally able to procure the M1. Led by Chris, it then took our restoration team over a year to painstakingly research and bring #1077 back to its original race guise, where it is now eligible for many FIA historic race events worldwide. Anyone who has raced an M1 talks fondly of their great drivability, and to this day, it still remains above any of its competitors in its class. So we have plans to bring #1077 to the tracks once more, with the first race possibly being the big historic meeting at Phillip Island in March 2015. After Chris went to France this year to watch the Le Mans Classic, taking #1077 to this iconic bi-annual event for 2016 is now one of our biggest goals.
FIRST TEST DAY VIDEO
WE NEED HELP!
We are currently trying to get more images of #1077 racing in Japan from 1979 to 1981 in the group 4 form. If anyone has images or knows of someone who does, it would be greatly appreciated to get more documentation on this special BMW. Please email info@bowdensown.com.au if you can help. Already since posting this article we have been fortunate now to get a series of orginal images from its first few races in Japan as well as more magazine articles as well.. A huge thank you to all those who have helped!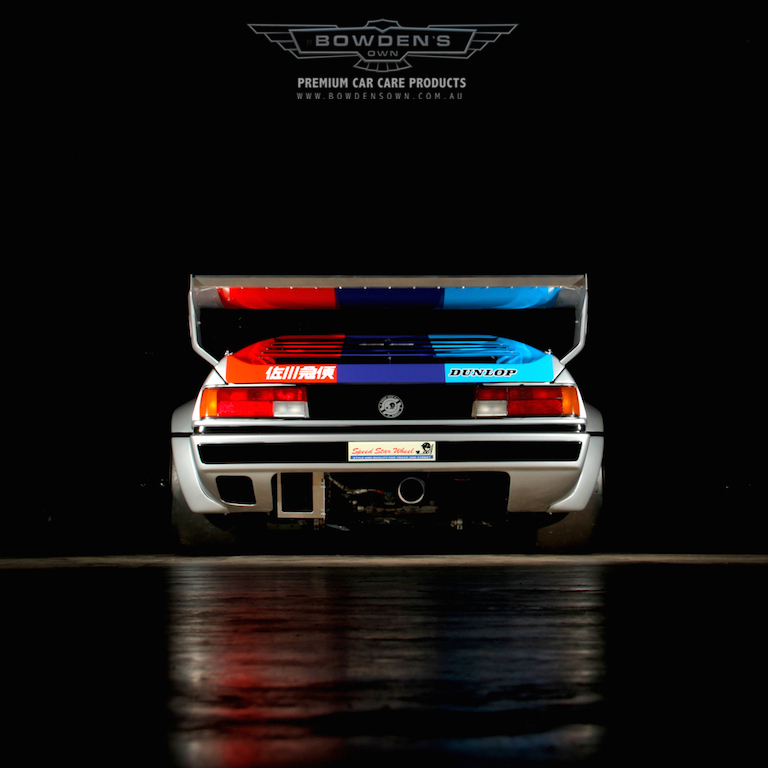 The End.