The Great Barrier Thingy
31 December 2017 Dan Bowden

About 8 months ago we began our journey to create a totally new type of barrier dirt trap thingy for our super popular Wash, Rinse and Wheels buckets. Our list of wants was initially quite low, but as we got into it they grew and grew. Our biggest desire and want was to do something Aussie made though!
We enlisted a local design engineer to help us with the project and he taught us all about flow and what sort of design we should be looking at to help stop the water under the guard becoming agitated. The rotary shape was his idea based on the principle of trying to slow the water flow down once it was under the base of the bucket, so he developed and tested a few designs on the computer with simulated flows, till we had a design both he and I were pretty damn happy with. From there we did a multitude of 3D printed models for some real world testing, which showed up all sorts of things the computer could not!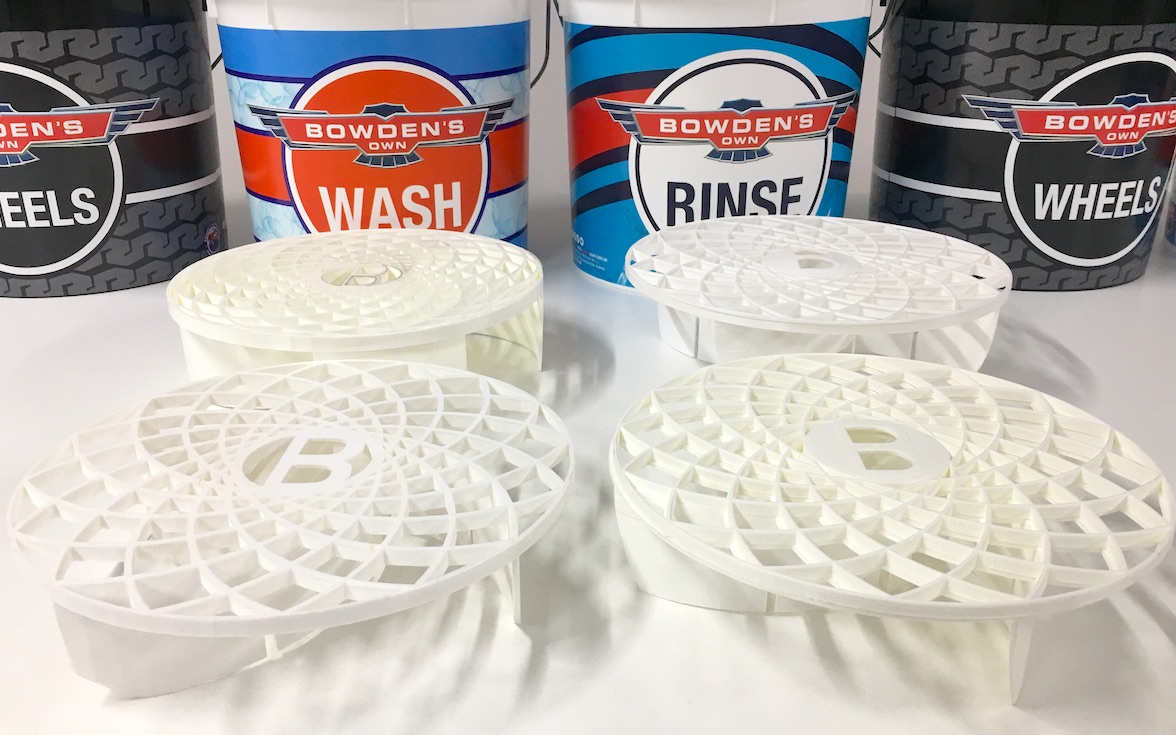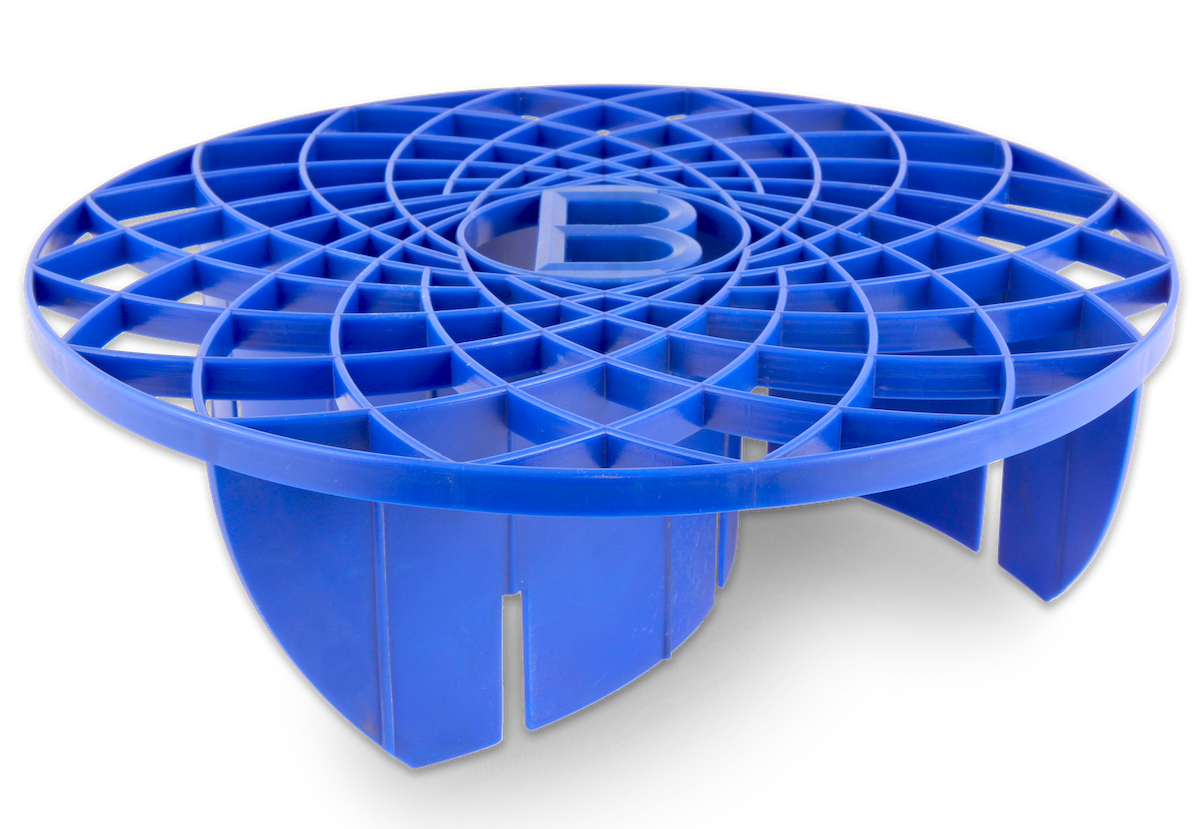 Our designer found a local company who could do the injection moulding of this new thingy and his first look at it had him pretty blown away, almost by the intricacy of the design, but he was well up for the challenge! The injection moulders gave us lots of great advice with plastic compositions and structural design to make it flexible, yet strong, and be able to sink well in water. It took them a solid three weeks to create the mould for it alone!! But once we got the first prototypes out and in our hands, we were the ones blown away by the quality of what they had created for us.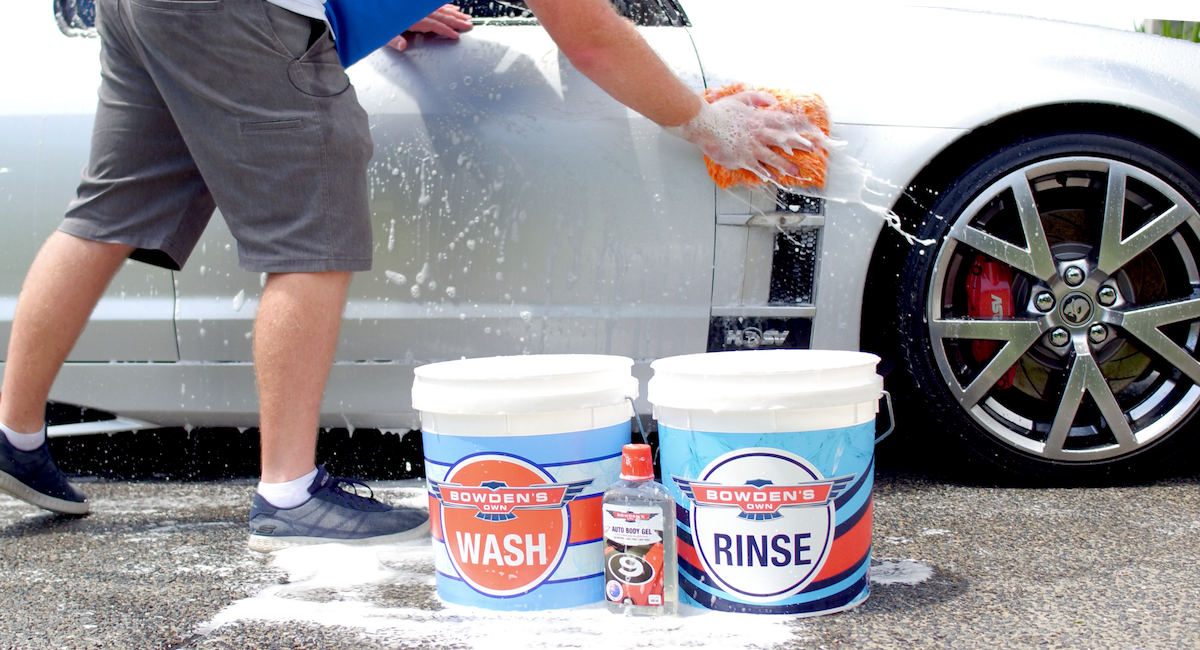 So aside from the story of creating this Aussie made thing, why do we have it in the first place? It's an easy one for us as the simple act of car washing is where most damage occurs to car paint, with swirl marks and micro scratches being created from a combination of bad wash techniques and unsuitable wash products. The Great Barrier Thingy is an important part of our new modern wash system, that when fitted to the base of our 15 litre Wash, Rinse and Wheels buckets will dramatically reduce the chance of ever scratching your car.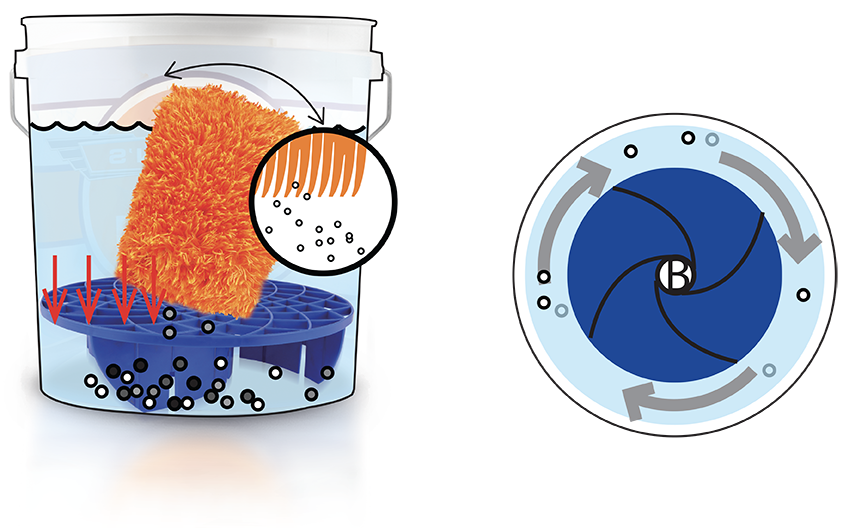 The Great Barrier Thingy is an integral part of our Safe Wash System, when fitted to our buckets for washing and rinsing and will help further reduce the chance of any grit and grime from scratching your car. All Aussie designed and made, we've invested strongly in local businesses to get this project done, keeping money in the local industry. We hope the local Aussie car fans will love it as well. Its list of cool stuff is as follows:
Helps stop swirls – Barrier allows dirt and grit to settle on the bottom of the bucket, safely separated from your washing tools.
New Rotary design – Tested and developed to create a better flow around the base fins, helping prevent grit and dirt particles rising back up into your washing tools.
Super tall base fins – To increase the distance between the bucket base and your wash tool.
Loves to go down – Made with a heavier, tough plastic so it won't float in your bucket.
Australian designed and made – To fit our Aussie made Wash, Rinse and Wheels 15 litre buckets.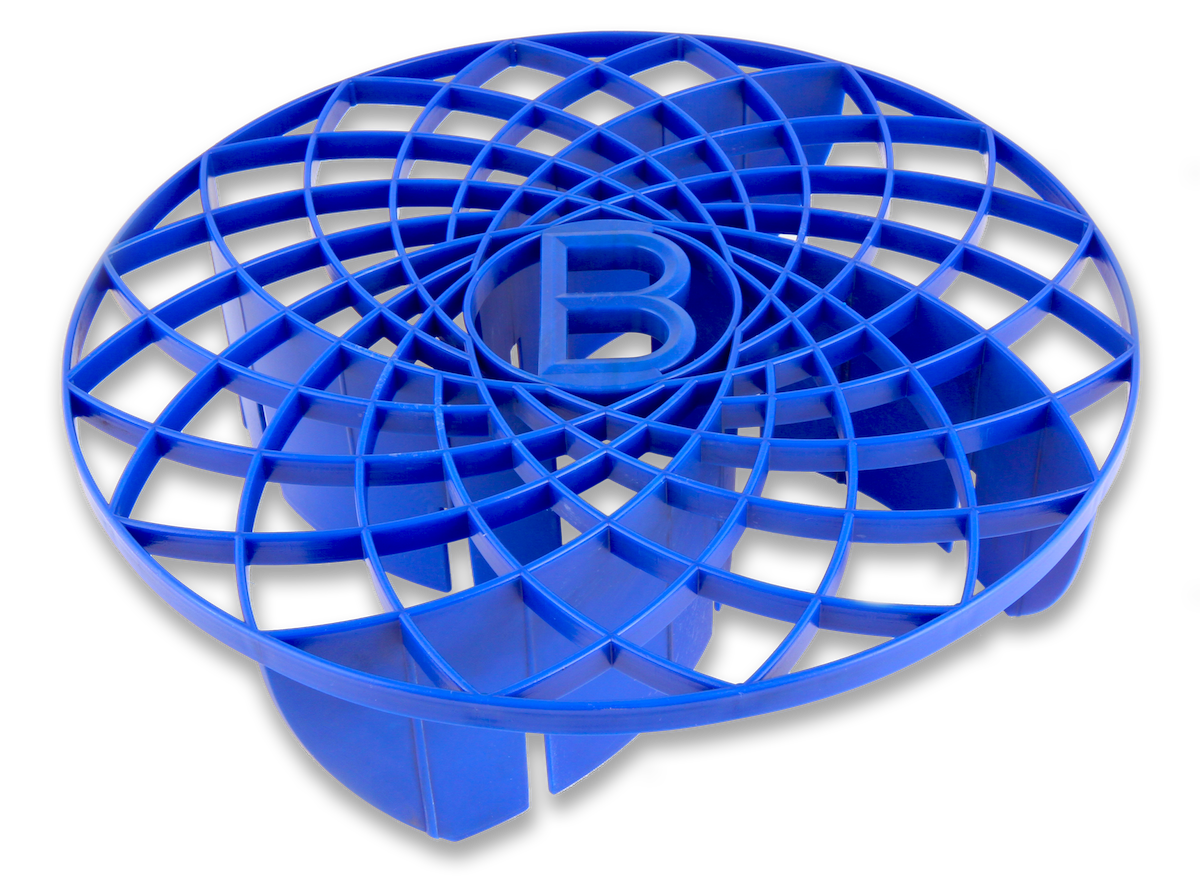 The Great Barrier Thingy is still super new and will begin making its way out to our best resellers for special order in the the next few weeks. To special order one in early please quote them part number BOGBT.
Thank you for reading our article here - we are very proud of this new and pretty cool looking Aussie made creation and hope we'll hear about it making its way to your wash buckets really soon!
If you have any questions, please email info@bowdensown.com.au or FREECALL our office on 1800 351 308.
Love Australian made,
Dan Bowden
---
---