Our new galactic HQ!
29 June 2021 Dan Bowden

Over the last 20 years, Bowden's Own has had a very interesting journey, with numerous changes as we have grown organically from literally nothing and nowhere, to becoming one of the more popular brands, against numerous bigger and well established international car care companies here in Australia.
We began making car care for ourselves back in circa 2000, but it was Chris Bowden who created our logo and started the actual registered company in 2002. I joined helping him in a small unused corner of Dad's car shed in Buderim. We slowly navigated these unchartered waters with plenty of trial and heaps of error on how to start and then run a small business. It was truthfully more of a passionate hobby back then, eating up more money than we would make through the few supportive stores that sold the Auto Body Gel wash, the first and only product we had.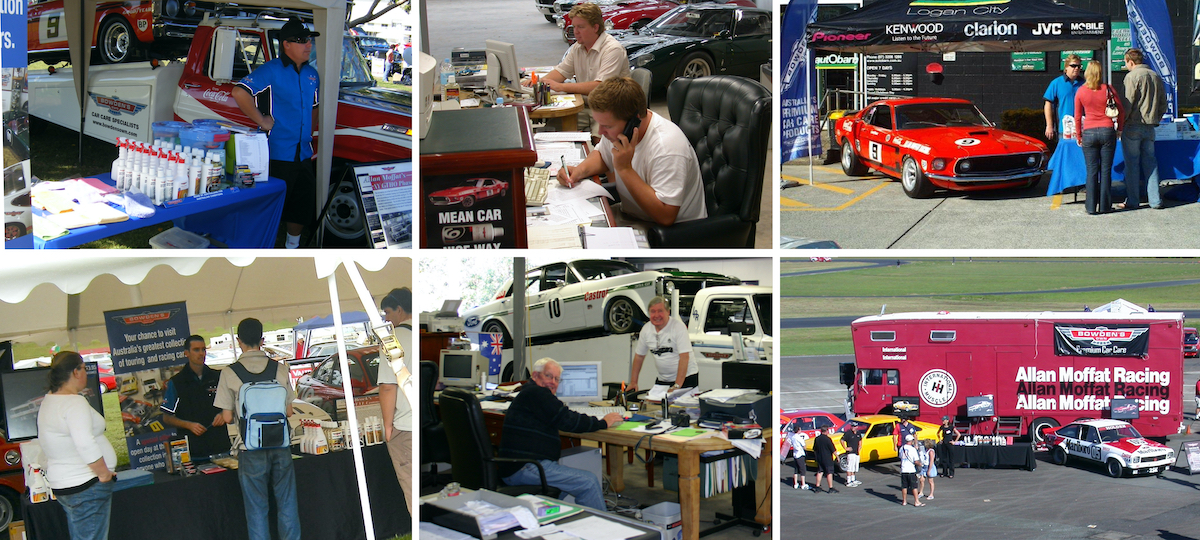 The next 5 years was a pretty difficult time with slow sales, tough and well-established opposition, lots of rejection, coupled with constructive criticism that helped and fuelled us enormously. It was a genuine formative few years with all we learnt from those hard times. Chris made the decision to move into the classic car sales scene and I chose to hang in there, as I had a real passion and genuine love for what I was doing, as well as the belief in being able to make world-class products here in Australia. We were very fortunate at this time to have a few Autobarn stores with car fanatic owners stocking and backing us, plus many good car friends and family volunteering their time to help me out (thank you Pedro, Troy and Ross), so we were able to survive, with any meagre profits being reinvested into researching, developing and creating more custom products. With Chris leaving, I also had full reign of the product naming and labels - from this a little more fun was to begin.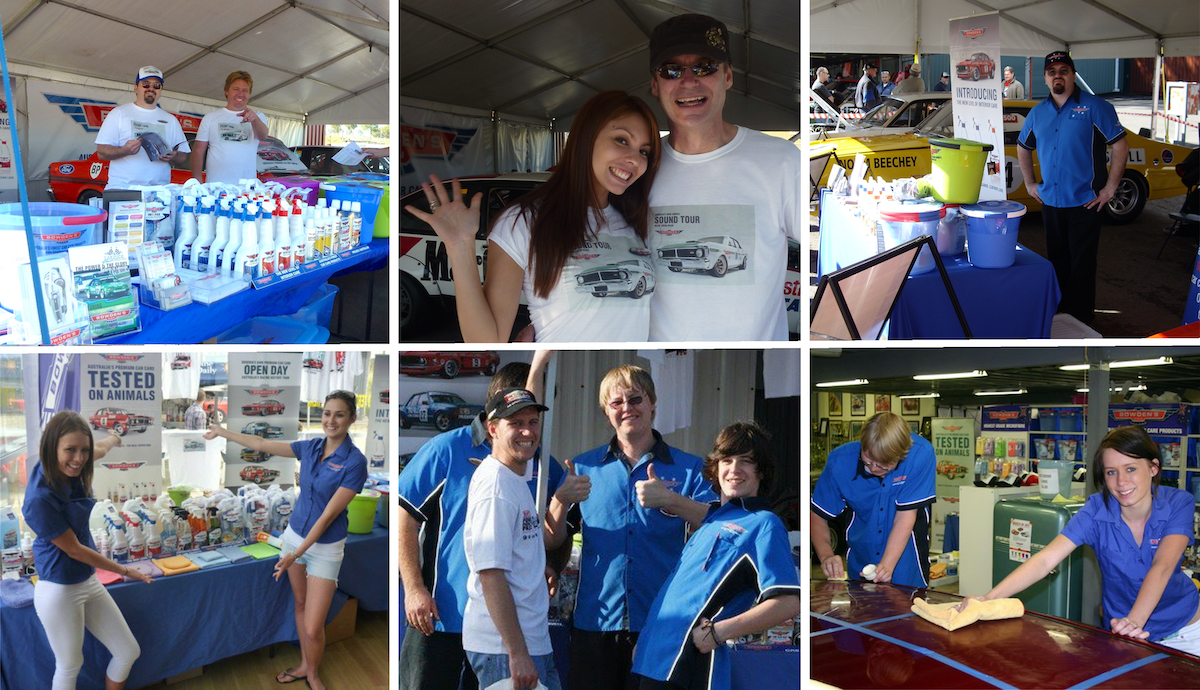 Fast forward to 2008 and we were finally starting to break even, thanks to more of the Autobarn stores starting to take notice of this weird brand from Qld and giving us a go. We hired our first employees in 2008 too, as I was running out of time to personally fill, label, make, pack and send all the orders. Good people are a very important part of the journey, and we were fortunate to have Carolyn, Peter, Pedro, and later Casey join us for these years, (Pedro and Carolyn are still here with us), all of us working and tripping over each other in an area the size of my office now! It was lots of long days and hard work (this has not changed), but great fun, between the day to day office life, plus the numerous car shows, auto store and car club talks that we did all over Australia. We met a lot of great car fanatics from this, many of whom we are still good friends with today.
Perhaps the single biggest change was the emergence of "social" media, which gave us a cost-effective (it was free) way to share more about ourselves, the products we were making and connect with other passionate car enthusiasts all over the globe. Unlike most companies in our field, we didn't have a budget to be able to pay for traditional advertising/marketing, so to have Facebook happen at this time was a real godsend for us. We were working hard, reinvesting all the profits back into the business, funding the growth and creating more quality products for the growing range.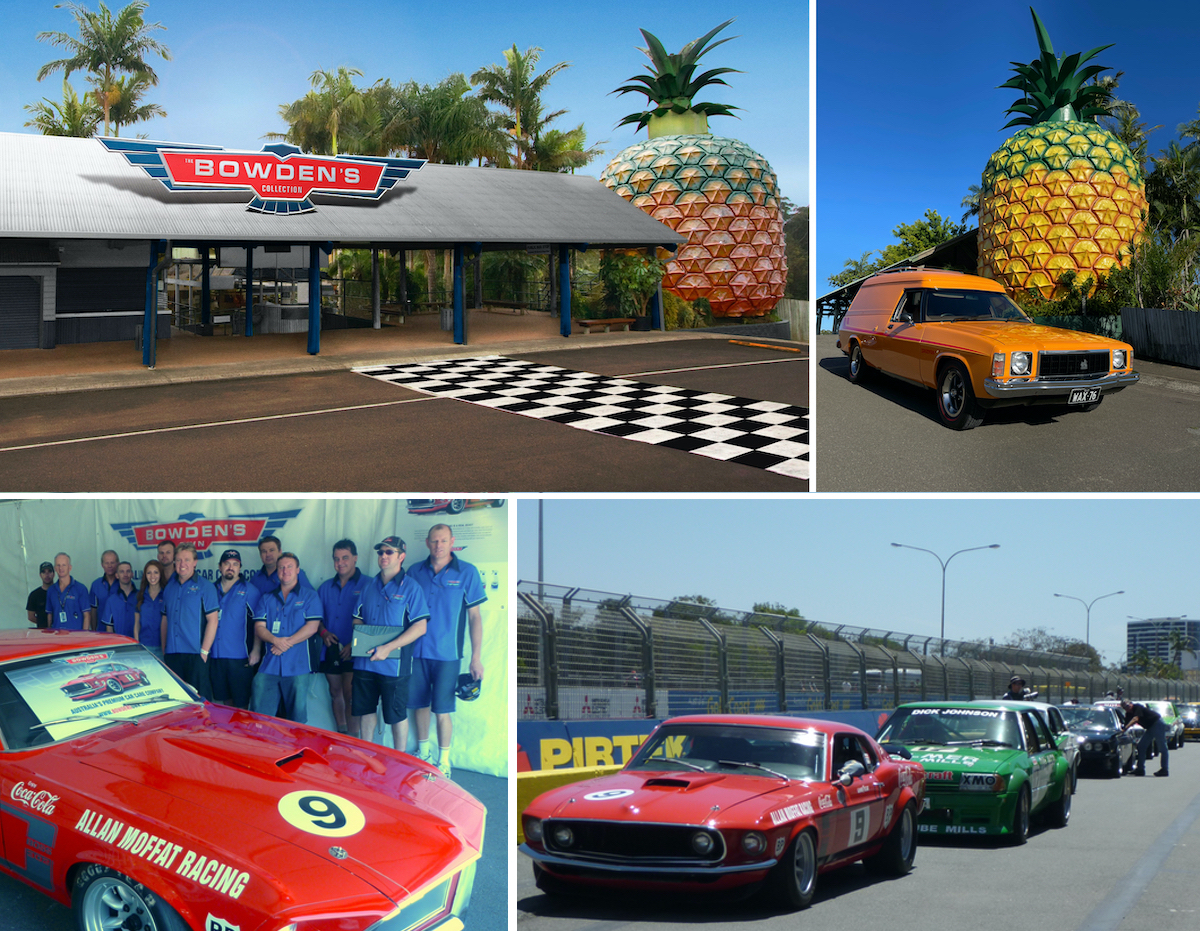 In 2010, you could say we received a massive kick start from something that was one of our biggest failures - when we tried to buy the Big Pineapple - a sad, run-down and forgotten local tourist attraction. We got some huge mainstream media exposure after it was leaked to the press by an individual trying to kill the deal. It consequently did all fall apart dismally for us a few months later, but it was a blessing in disguise, as in truth, the property would have been too big of a project to bring it back to its former glory like we so dearly wanted to do. The mainstream recognition we received from the media coverage from this and another car event we did at the Gold Coast with V8 Supercars gave our car care brand a lot of attention outside the purely car enthusiast's bubble we lived in. It gave Bowden's Own a seriously needed and very unintentional jump start. Supercheap Auto also came to us around this time and after much back and forth, they trialled our products in a dozen of their new Superstores nationwide.

In 2016 we were fortunate to be getting a little more serious attention from all of our great resellers around Australia and things were now starting to motor along. We had well outgrown the small corner in Dad's shed and were booted out/moved to a "huge" 400 sq/m shed in Warana - well, that's what we thought when we first walked through it. At the time I was thinking, will we ever fill this up? The answer came a year later as we leased another shed in the same unit complex and then a year later took yet another shed as well as moving a lot of the pallet warehousing of our finished products to larger warehouses in Brisbane, Coolum and Maroochydore. Repco became another stockist in these years and it was also the time we started really getting into even more events, with super fun detailing demos at supporting stores all over Australia, and as many shows, talks and car meets as our small events team and I could do!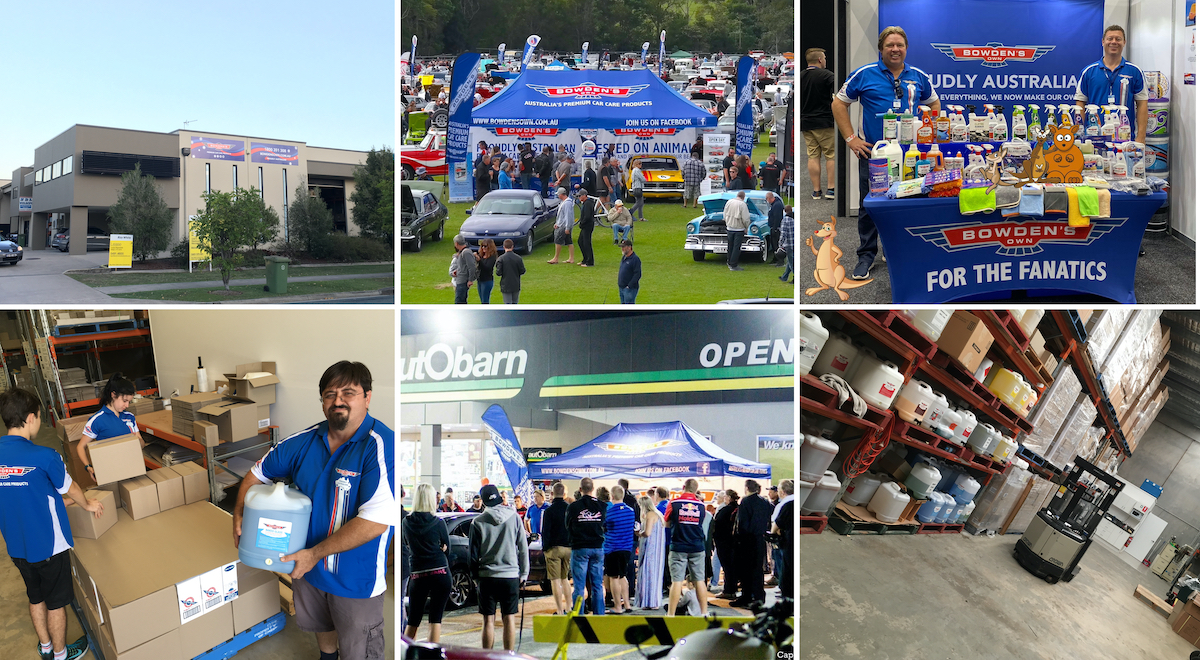 By mid-2019, we were bursting at the seams again, so we looked at taking on another shed from our complex. The realisation came it was time to move everything and everyone from the 20+ strong team under the one roof, rather than 6 separate sheds. Our search for a bigger building began when we got word that Laminex were moving from their substantial sized shed, just a few hundred metres from us. A walk through showed it was super dated and very tired, having been built 20 years earlier, but it had great bones and the room we needed to continue growing. So, a few months of lease negotiations went down and by early 2020 we were locked in... right as COVID19 happened!! We pushed on regardless, but I have to say there was a little inner trepidation in making our single biggest move while the world was worryingly changing fast around us.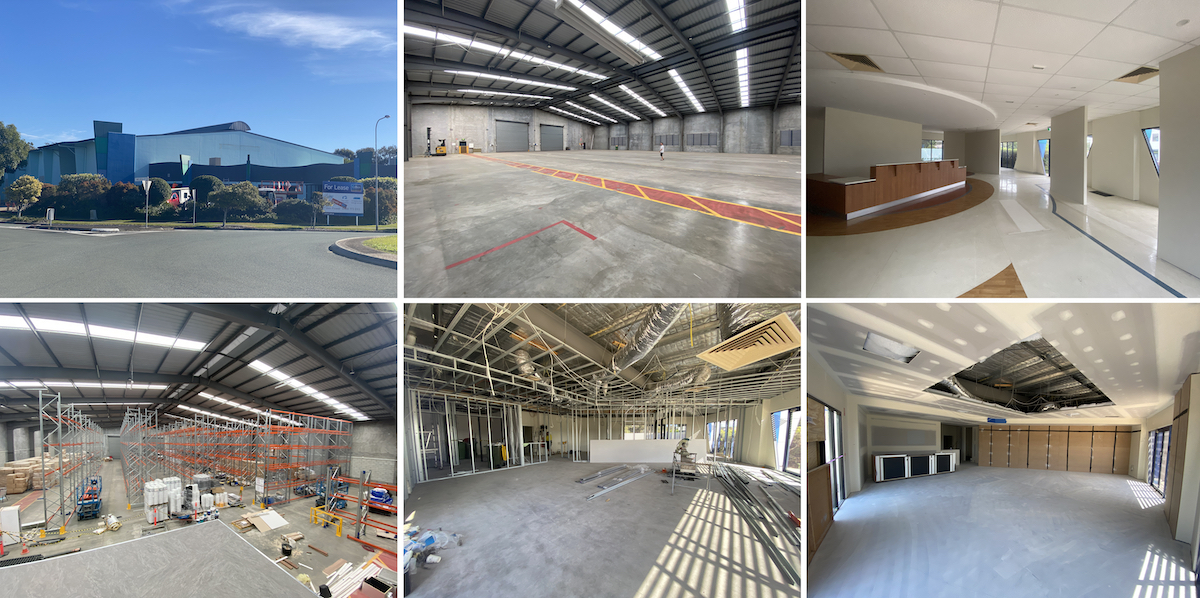 The shed renovations began in July, with the whole building being pretty well gutted, so we could start from fresh and make it into a home that worked for us. With COVID19 there was a lot of extra thought given to its design, to have a workplace that was a more spacious and safer work environment for my great team here, who are a huge part of the reason we have so many fantastic car care products. Come to the end of September, it was completed enough to begin our move, with the important warehouse and packing teams going first and our office crew a few weeks after.
I've always had a big passion for getting to know more about companies and the people behind the brands I like, and part of that is getting the chance to visit them. In my years of travel for store visits and car events, I had had the pleasure of visiting numerous car brands, breweries, wineries and I wanted to do something a little bit the same (we don't have an alcohol license just yet). So, we built a special showroom in our new home, to have a place that car fanatics can come to visit and meet our team! It's big enough to house one of our beloved cars, has all the car care products in our ever-growing range, including some of the more quirky ones - like the now sold out Onesie Buffing Suit or Crotch Cannon, that we made for a bit of Aussie larrikin fun over the years. Our chemists have also come to the party by making some cool custom, small-batch run of products from our manufacturing facility that we've kept just over the road, as a special keepsake for those who visit us. The current one is a pink Snow Job, which is a version of the popular "Yellow Snow" with a fun custom fragrance and colour. A few more things are planned once they get a chance to fit them into their busy manufacturing schedule.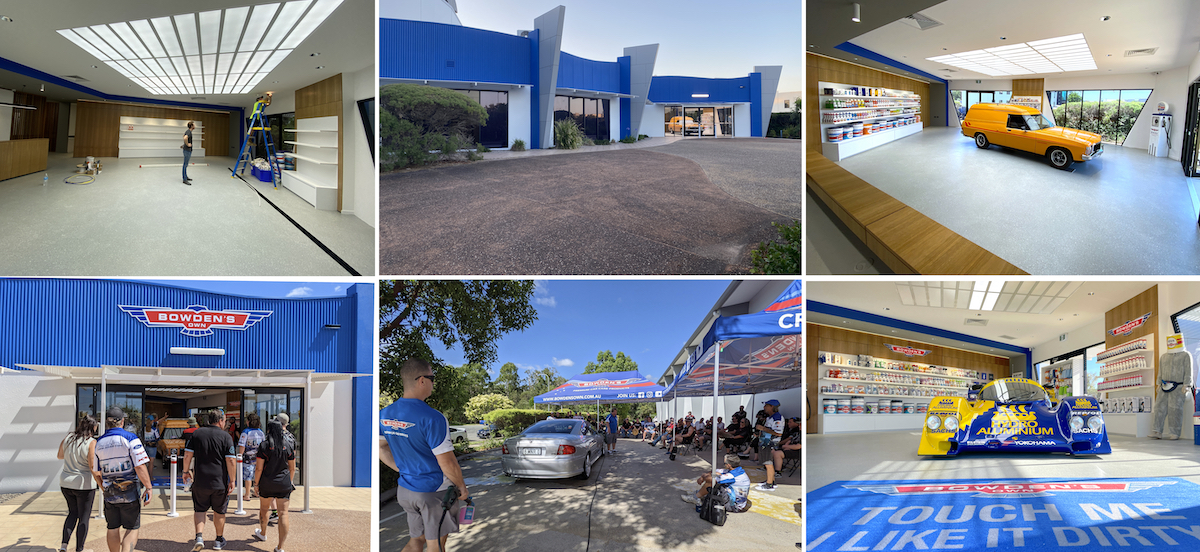 With the extra space we have around the shed, it also gives us a home to host other fun car community events, like car club meets, cars and coffees and different charity days, including our dream to host a large car show for this purpose too (all once the Rona backs off a bit). We are also having our super popular Detailing Days here as well - if you'd like to come to one of these days to learn more about using our gear from the guys and girls who make and create it, you can read more on this by clicking here.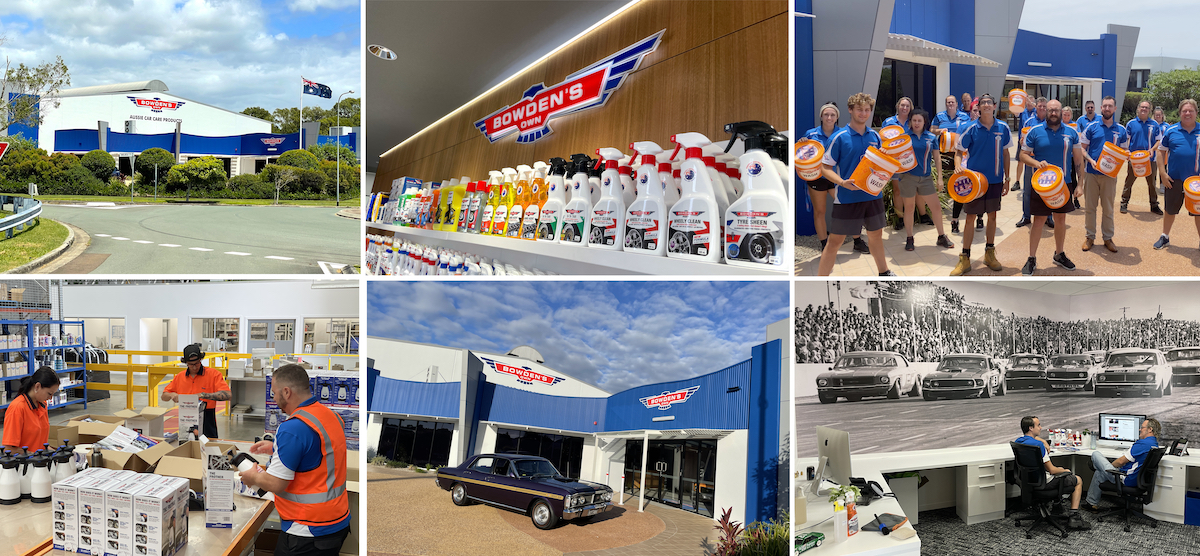 If you're ever on the Sunshine Coast and would like to come to say hello, our new address is 2 Milieu Place, Warana, Qld. We have the showroom open from 10am to 2pm Monday to Friday. You can call our team here to double-check if we are open or have any other questions about seeing us - 1800 351 308.
We have grown a lot in the last 20 years due to the support of people like you. Thank you for reading about our journey to date, which is far from finished as I feel we are just getting started! I look forward to hopefully meeting you and many others in the coming years at our new home, sharing our passion for cars and car care with people like yourself, who have all helped us get here.
Thank you,
Dan Bowden
---
Comments (2)
Amazing!

By:

Tim Robson

on 14 May 2022

Brilliant, mate - hard work and passion have taken the little brand that could a hell of a long way! Looking forward to visiting the new digs!
---
Great read

By:

Mark Smith

on 10 July 2021

Thanks Dan for the great read, you can be proud of what you have accomplished over the years through hard work and dedication and the fact that you haven't forgotten the people that helped get you to this point in your journey, well done and may the future be as bright as the present and I know that it will be because of the company's philosophy on Customer service
---