Dan Bowden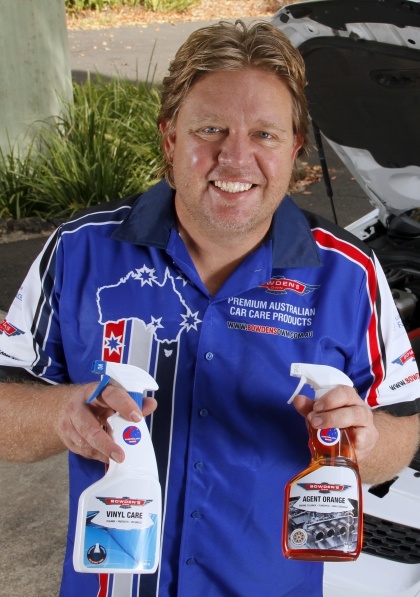 Founder and Fanatic
Dan is the elder of the two brothers and the resident perfectionist. Proudly pedantic, he loves spending hours testing and evaluating all the different car care products our chemists custom make for us. Dan prides himself on the presentation of the collections cars, a true perfectionist Virgo, he likes them to be immaculate. In a nutshell, Dan is our quality-control man for everything that goes on here. He also brings to life and names all our products, talks underwater with marbles at the detailing demo's and is the lead car washer for the team at Bowden's Own. The rare times he is not working in the shed, he can be found cruising in his much loved 1964 Falcon Sprint or 1976 HX Sandman panelvan, surfing, mt biking, cleaning his mt bike, fixing his mt bike, or at a Targa event rallying the 65' Shelby inspired Mustang.
Email Dan: dan@bowdensown.com.au
Call him during business hours - 1800 351 308
Stalk him on both Instagram and Facebook Bowden's Own accounts.