1932 Ford Roadster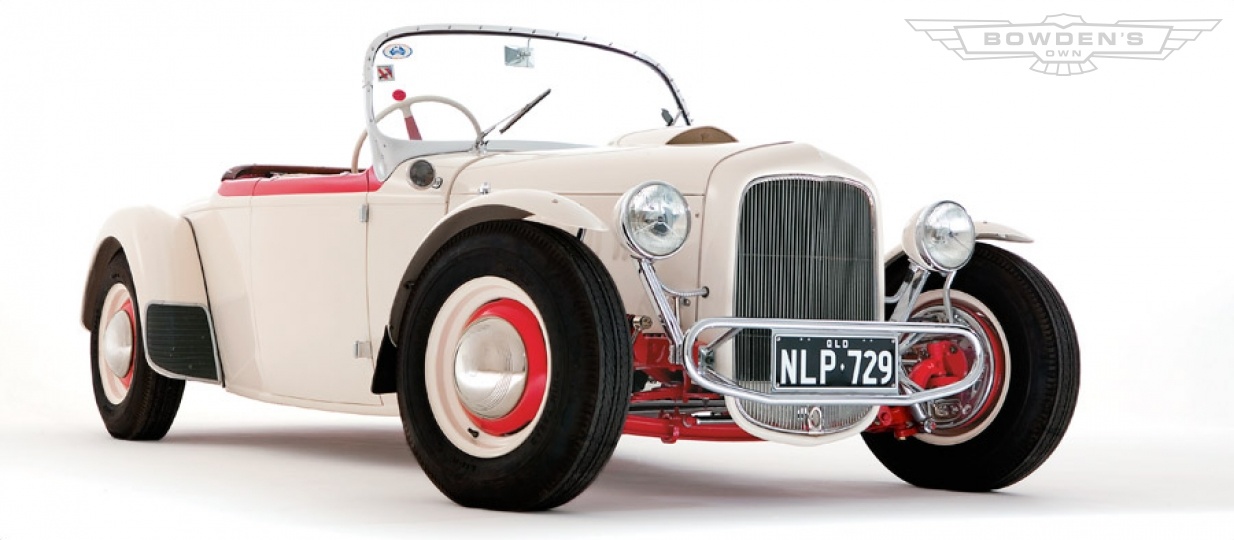 Transmission Type:
1937 Ford with Lincoln V12 gears
Front Suspension Type:
I Beam Front end, Transverse spring
Rear Suspension Type:
Transverse leaf spring, solid rear axle
Customer Open Day
Customer Open Day
---
A PIONEERING AUSTRALIAN HOT ROD GETS A NEW LEASE ON LIFE
Enthusiasts throughout Australia will recognise the name of David Bowden. For the past decade, this Queensland-based collector has devoted much of his time and considerable sums of money to assembling an extraordinary array of significant cars.
Yet the man who has just about everything automotive rates a 1932 model, Ford-based hot rod as his favourite among them all.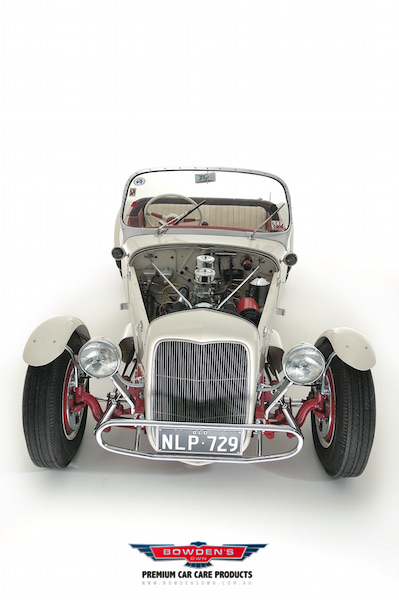 As you push your way past the ex-Allan Moffat Trans Am Mustang and ignore a duo of genuine AC Cobras, Bowden explains that the latest addition to his enviable display is a car that he has known for more than 40 years and owned for over a decade before returning it to better-than-new condition.
During the early years of his fascinating life, Bowden was intensely involved in the genesis of Australia's hot-rodding movement and came into regular contact with the car's designer and builder, Rod Foote.
"This car was one of three that were getting around Brisbane in the early-1960s," Bowden recalls.
"My rod had a supercharger and it was fast but not as pretty a car as this one. Long before there was any kind of organised racing, a friend Peter Drainey and I used to run illegal drags at places like Oxley and Ferny Grove."
Bowden kept his car until 1965 but, while he was working in Sydney, it met a 'tragic' fate.
"I'd left the car parked at my parents' house while I was away," he says. "One day somebody turned up and offered to buy it and they sold it for £300. I never saw it again but heard that it had been pulled to pieces for parts which was quite devastating."
Rod Foote had previously built one of Australia's first hot rods; using as its unlikely platform a four-cylinder Willys Whippet. However, in 1958 a four-cylinder, B Model Ford became available and Foote set about creating the car which Bowden now owns.
"I used to get the really early hot rod magazines from America and I really wanted to build a car along the lines of what they called 'dry lake' racers," Foote told Unique Cars.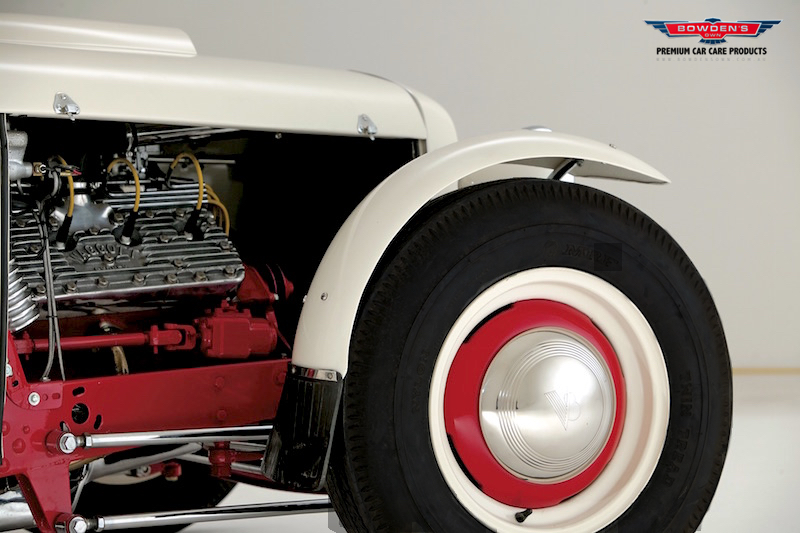 The chassis used by Ford for its underpowered B Model was hardly the stuff of which high-performance motoring could safely be made, so some dramatically ingenious engineering was required. The chassis was modified to achieve a 125mm reduction in ride height, while the body mountings were also altered to reduce the car's overall height by a further 175mm. Mercury hydraulic drum brakes were fitted to each corner and the tailshaft shortened.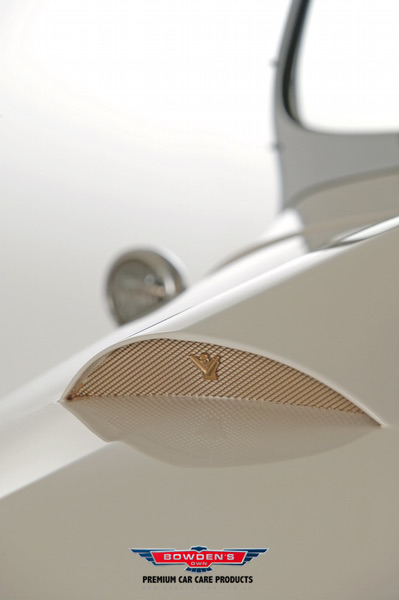 "My father worked in heavy vehicle engineering and he taught me a lot," Foote said. "He also had access to specialised equipment and welding gear so we could fabricate a lot of the special parts I needed to set the car up the way I wanted it."
Among those special modifications was the use of telescopic shock absorbers – vastly superior to Ford's lever-action units – and a 'dropped' front axle.
"It would have been nice to import one from the USA where they were being professionally made but that was way too expensive so I made my own," Foote said.
However, after the original Ford unit was carefully cut and rewelded, ground clearance was reduced to an impractical 75mm and a different set-up using ball joints and higher mountings was substituted. As part of the car's restoration, David Bowden acquired a US-made drop axle and returned the car to something approximating Foote's original design.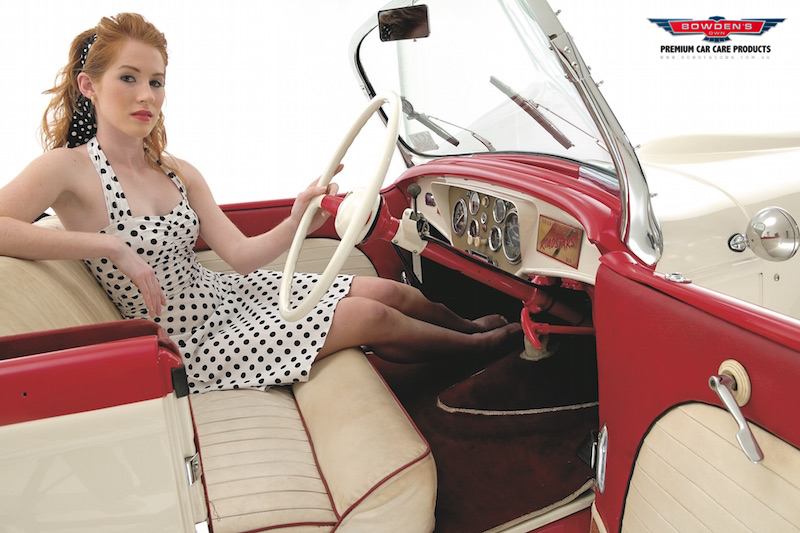 The body is an intriguing mix of hand-made and Ford panels plus a most unusual windscreen surround. As the car was to be Foote's everyday transport – and was used extensively, including several interstate trips – it needed to be weatherproof without inducing claustrophobia.
Taking the rear window from a 1950 Ford sedan, Foote cast the frame in brass using Plaster of Paris moulds and had a hood and side-curtains made. The door trims and comfortable bench seat were professionally trimmed in then-fashionable Vynex.
Replacing the top is a job that David Bowden has yet to undertake – the original having apparently been ruined several years back when a dog jumped on it.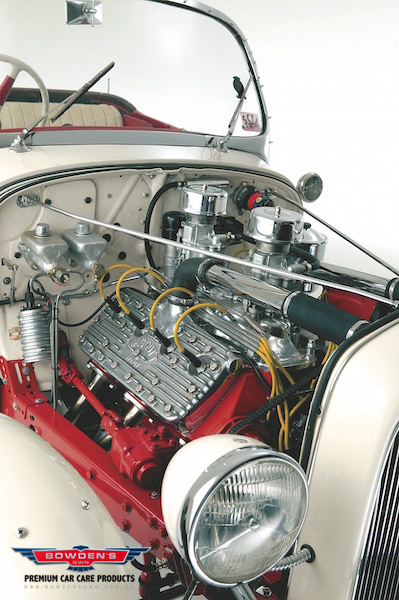 The engine was from a 1948 Mercury, as was the three-speed transmission and high-speed differential. These items have been comprehensively rebuilt by Bowden mechanic. the late Lloyd Bax, using upgraded engine and brake components and gearbox internals from a V12 Lincoln Zephyr.
In March 1962, shortly after Rod Foote moved to Sydney from Brisbane, the car was reviewed by Sports Car World – probably the only time this specialised journal ever devoted three of its scant editorial pages to a hot rod.
Writer Mike McCarthy – resplendent in suit and tie while interviewee Foote wore overalls – was suitably impressed. Beneath a sub-headline that asked; 'How Good Can A Hot Rod Be?' McCarthy quickly dispelled any notion that this particular 'rod was anything less than well-designed or professionally wrought.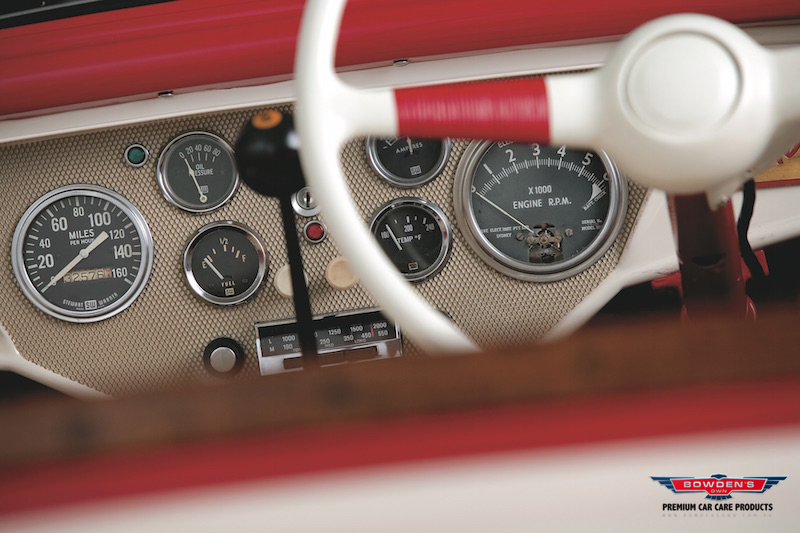 "We were most impressed with its appearance, finish and performance," McCarthy wrote, before detailing the transformation of an effectively worthless 30-year-old Ford into a car destined to become a standard against which other hot rods of its generation would be judged.
Even the Americans, who during the 1960s believed theirs to be the only viable hot rod movement in the world, took an interest in the cars being produced here. Car Craft magazine devoted several pages of its October 1965 issue to 'Down Under' rodding, via a story by the aptly-named Tex Smith.
While keeping his condescension admirably under control, Mr Smith peeked from beneath his ten gallon hat to link local hot-rodding to Australia's passion for speedway racing and acknowledged the difficulties faced by car constructors in keeping pace with US trends.
"While there is an abundance of early American cars," Smith wrote: "The real problem is a lack of late-model OHV engines and 60 percent import duty on all US speed equipment which brings the cost of finned aluminium flathead (cylinder) heads to $150."
That amount in 1965 was the equivalent of five weeks' pay for the average Australian, so it's little wonder that Rod Foote's outlay when building his car would total more than £1200 – today's equivalent of $55,000.
In addition to consistently winning trophies and admiration at fledgling hot rod shows, the Foote Ford always kept the purpose for its existence in clear perspective.
"It was built to be driven," Rod Foote emphasises, and when the car travelled from Sydney to Melbourne to compete at the Riverside Drag Race meeting it was driven to and from the event.
"With the high gearing it was great on the open road and you could cruise it at close to 100mph (161km/h)," he says. "However, for drag racing it wasn't so great and when you got to the end of the quarter mile it would still be winding out so I think the best time I ever did was 17.2secs."
By 1970, Foote and the car had returned to Brisbane but with a growing family and bills to match the car had to go. "It broke my heart to sell it and I let it go much too cheap but there wasn't any choice," he says ruefully.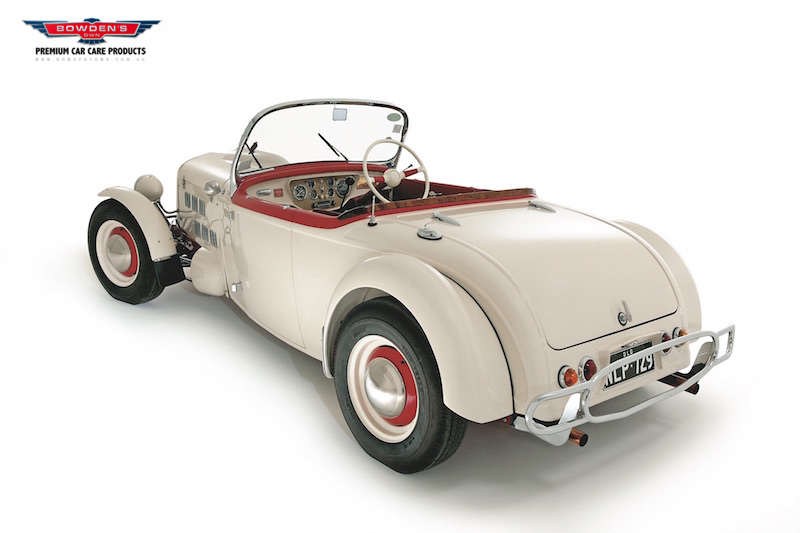 According to David Bowden's research into the car's history, it was subsequently drag raced a little and then spent a fair bit of time under people's high-set Queensland houses before being bought in the early 1980s by well-known hot-rodding enthusiast John Cowling.
Cowling kept the car for about 10 years and even toyed with the idea of taking it to the USA to sell, but instead advertised it in Unique Cars where it caught the eye of its current owner.
"John had already found a buyer for the car but when I called and said I wanted it he bounced the other guy," Bowden reports. "He said that after Rod Foote, I was the second-best buyer in the world for the car and he was very happy that it was going to me."
The car was drivable but showing its age and the effects of time spent with some unsympathetic owners, so Bowden decided its personal and historic significance demanded a comprehensive and top-class restoration.
After several years waiting in the queue of other Bowden collection projects, the car was very sympathetically restored to a 'Pebble Beach' standard of finish while keeping all the orginal parts it has had from the 1960s, including the untouched interior.
While it was away undergoing its ground-up rebuild, David went in search of the car's creator.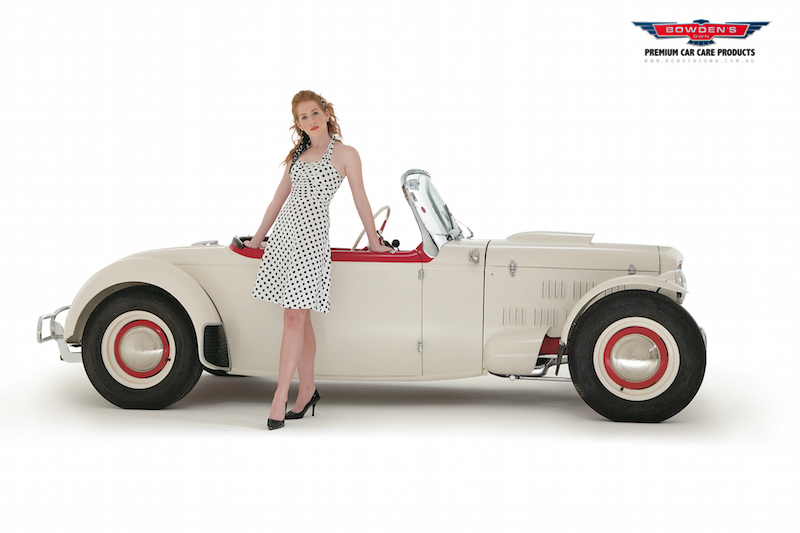 "I wanted to get in contact with Rod as his knowledge of the car as it had been was going to be crucial to putting it back to original condition, so we put a note on our 'Bowden's Own' website," he says.
"By chance Rod saw it and called me and I was astonished to discover that he had been living for years just 50kms away."
At the time that our photo session was scheduled, Bowden was busy preparing for one of the family's frequent trips to an interstate historic race meeting and hadn't driven the car more than a few metres, but by now that situation will have been remedied.
"I am really looking forward to driving it because it is just so close in design and feel to the one I had," he says. "As much as any car in the collection it is also a very significant part of Australian motoring history and I am very happy that I was able to save it and preserve it for the future."
Story: Cliff Chambers Photos: Ellen Dewar
Story originally published in Unique Cars magazine, so thanks for allowing us to publish it here. :)