1951 J2 Allard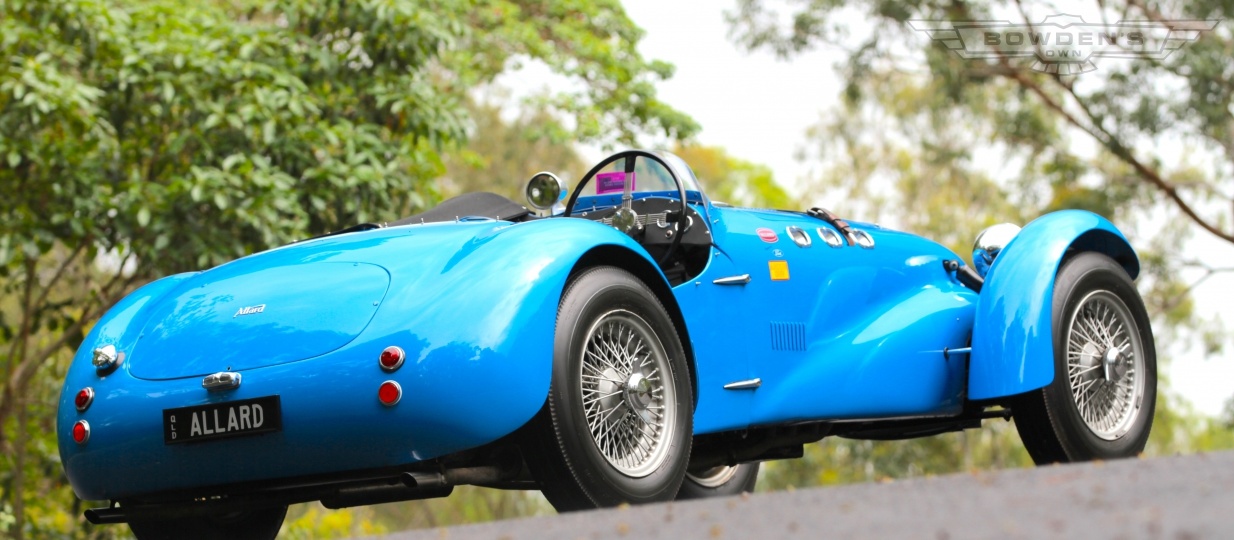 Front Suspension Type:
Swing axle with coil springs
Rear Suspension Type:
De-dion tube system with coil springs
Rear Brake Type:
12" inboard Alfin Alloy drums
---
Sydney Allard was a experienced English racing driver who raced cars at LeMans and the Mille Miglia bearing his own name. Of all the cars he built, the J2 of 1950 received the most attention and reflected his racing background.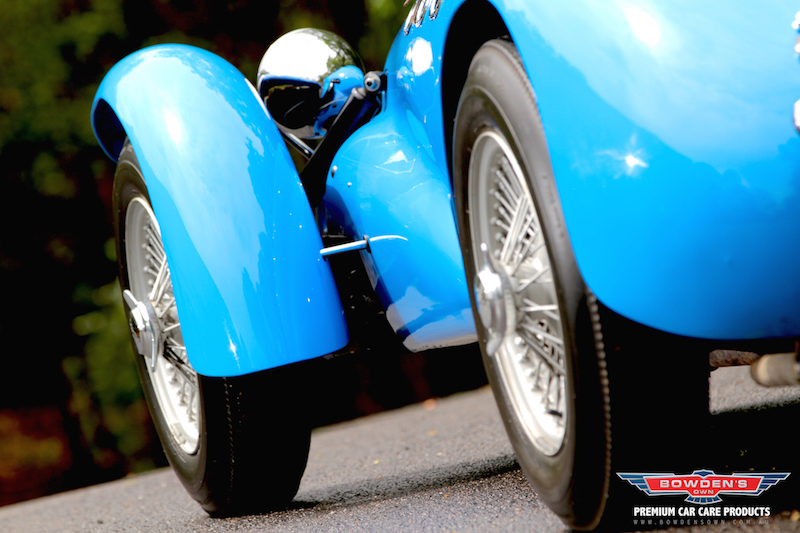 The J2 was a limited production racing car, and since Allard didn't manufacture their own engines, many were fitted with American V-8s. The standard unit was the Ford or Mercury V8, fitted with the Ardun Heads that converted the "flathead" V8 engine into a hemispherical combustion chamber overhead valve engine.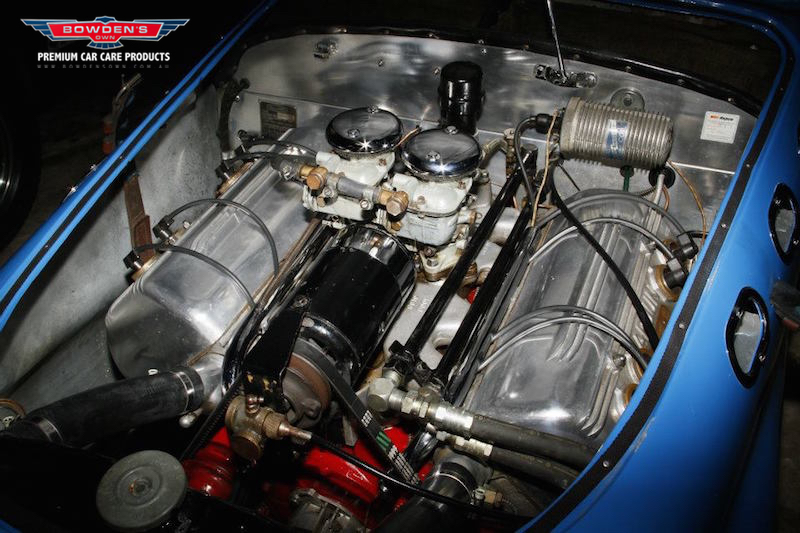 These powerful American engines combined with a rigid chassis and a small, 750kg cycle wing alloy body gave an exceptional power to weight ratio. Contributing to good handling was a chassis constructed using small diameter tubes, a de-Dion rear axle to help keep the rear wheels connected to the road and the large aluminum Alfin drum brakes.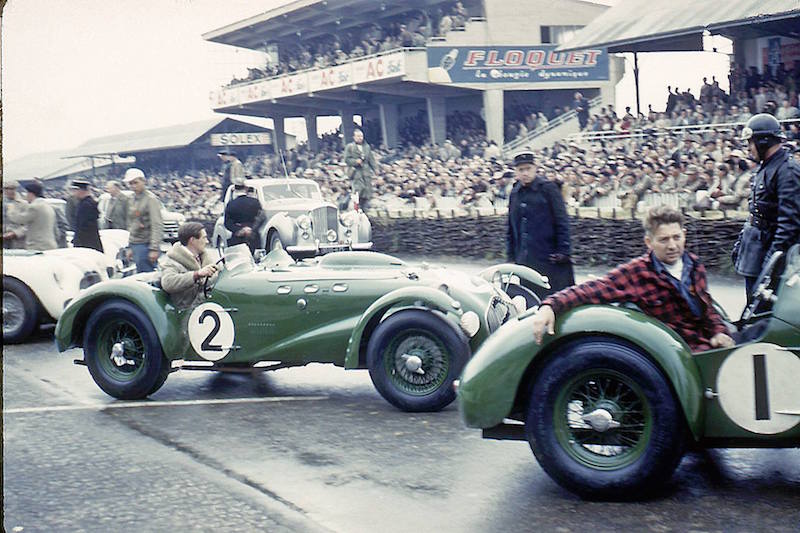 Allard at Le Mans in 1950
The J2 was the car to race between 1949 and 1957. They competed in 313 races, with 40 first-place finishes; 32 seconds; 30 thirds; 25 fourths; and 10 fifth-place finishes. Both Zora Duntov (the father of the Corvette) and Carroll Shelby (the father of the Cobra) raced J2's in this time. it was from this car that Shelby got the idea of mating another British sports car with an American V8 engine, - The Shelby Cobra. The greatest moment came at 1950 LeMans, when a J2 driven by Sydney Allard and Tome Cole placed third behind the winning Lago Talbots.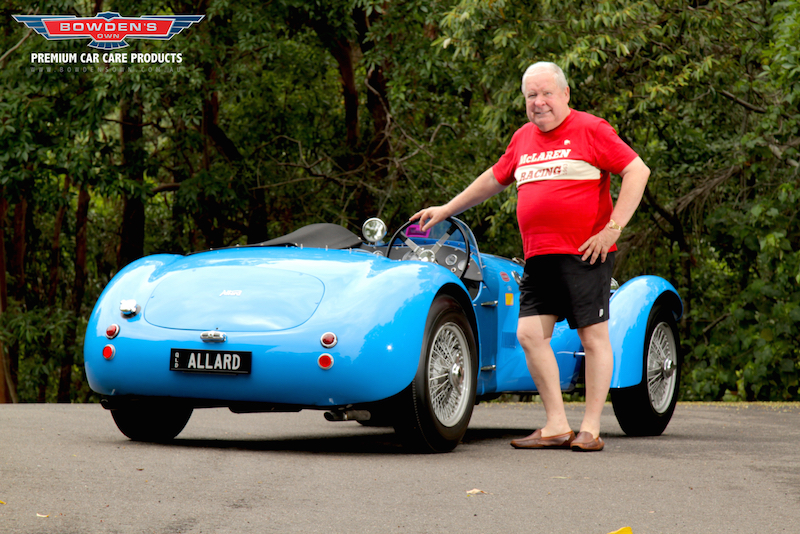 David and the J2 share their birthdays.
Just 90 J2s were made, (only half that number survive) with 6 making their way to Australia in 1951 (only three still live down here). This particular car is one of those 6 and was finished in the stunning Bugatti Blue with a blue interior.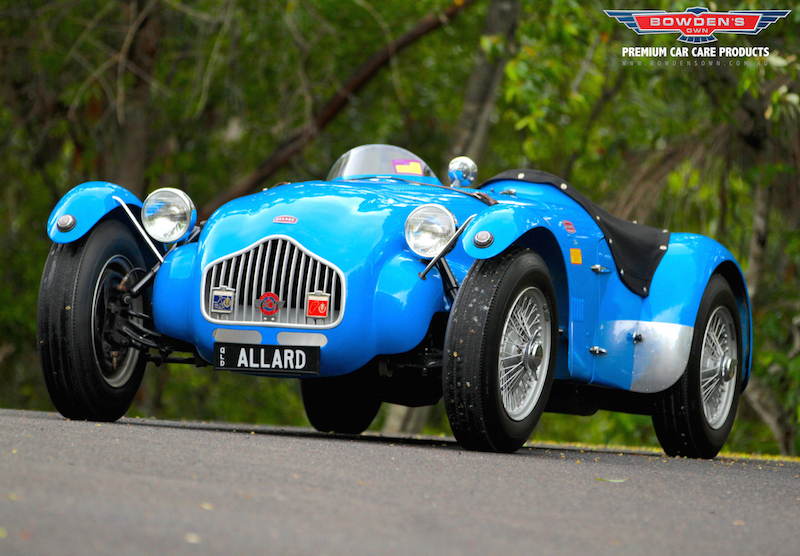 It lived in NSW for most of its life, but In the 1960's a young David Bowden spied this very car while it was in Coolangatta on holidays. Being a hot rodder, the exotic Ardun headed side valve Ford engine got his attention! He finally tracked it down 30 years later to join his collection of sports and racing cars on the Sunshine Coast in Qld. Of interest is that the J2 left the factory on the 18th of January in 1951, same day that David was born, so we share a cake for the two of them each year... I can assure you that we are quite the normal family!