Wet Dreams for your wheels
If you're using a pressure washer as per 'method 2' above, you can also use Wet Dreams on your wheels as well. The sealant is not affected by the heat like a wax can be, so its protection lasts longer and will make them a good degree easier to clean next time around, as well as making them super shiny! We've found that it's by far currently our best product for this job. It's also ideal for topping up the protection if you've had the wheels ceramic coated by a professional detailer.

Make sure the wheels are in a good condition and clear coated, then follow these simple steps:
1. Thoroughly clean the wheels with Orange Agent or our Wheely Clean and the different wheel brushes. You can read more about wheel cleaning in the link here: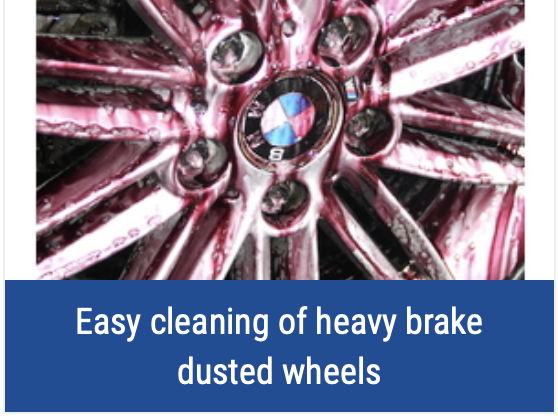 2. Pressure wash all the loosened grime off.
3. Work on one wheel at a time, misting the Wet Dreams over the entire surface in a sweeping motion.
4. IMMEDIATELY rinse off thoroughly with a strong jet of water in a methodical side to side motion. Being sure to rinse down the tyres and any adjoining panels that might have gotten overspray on them as well.
The protection won't always last as long as it will on the panels, but depending on how dirty the wheels get it can last up to a month. It will make the cleaning of them next time around a LOT easier which makes it well worth doing. We like to use the Wet Dreams every second wash or when we notice the beading start to diminish.
For drying the wheels you can use a Dirty Deeds microfibre cloth to wipe them down after application. A small air blower is good for any subsequent drying times after this initial application if you wish.