FAQ - The top 5 questions we're asked!


With the popularity of our Bowden's Own Detailers Facebook group, we are seeing a lot of new and exciting information every day.
The purpose of this FAQ, is to give new comers a one stop shop for information about our most asked questions.
The top 5 (in no particular order):
Which pressure washer should I buy?
This is one of our most popular questions. There's lots of different things to consider with this one, such as; price, availability, warranty, power of the machine, hose length etc. You want a machine with as close to 2000psi as you can afford, and a long hose (8-10m) will be very beneficial in order to get around the car without having to move the pressure washer (a real time and patience saver!). A braided hose is also a big plus as it means the hose will never kink up. We wrote an article on this for our Facebook group at the following link - Which pressure washer should I buy?

What adapter do I need for my pressure washer to use with your cannon?
Following on from which pressure washer should you buy, this question comes up a lot. We have many different adapters, that suit nearly every machine we've come across in the last couple years. A lot of machines use the same adapter (for example: Gerni, Stihl and Nilfisk use BOADAPTER7). The most important thing to note here is, you need to do some detective work of your own and measure the fitting on the end of your pressure washer lance so that you know you're getting the correct adapter! We have a lot of information on this one, including detailed images for each adapter we stock, with measurements of the critical parts of each adapter. Choosing the right adapter for your Snow Blow Cannon.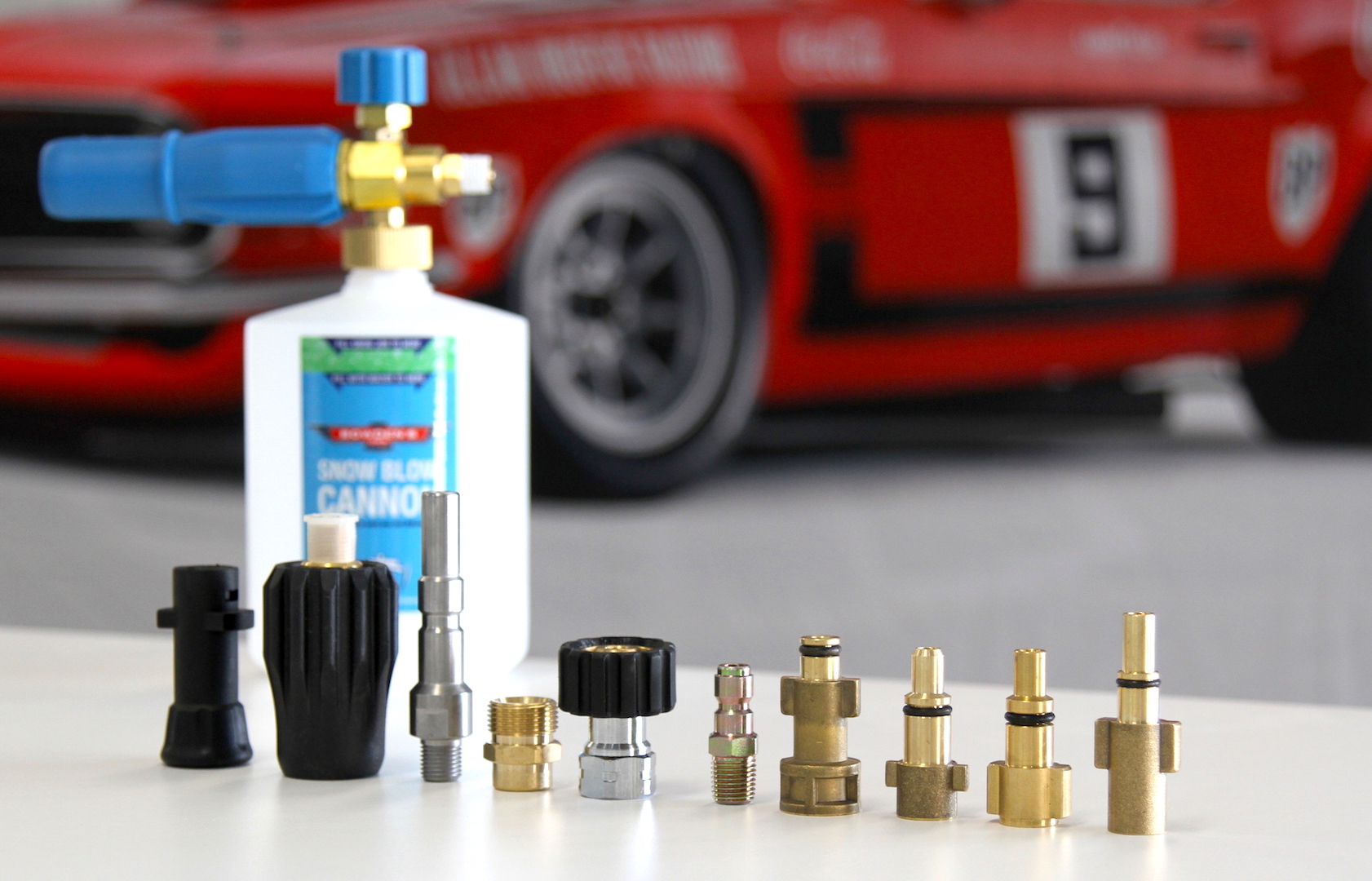 I just bought a car, what's the best products to use on it?
Firstly, congrats on the purchase and thank you for choosing to use Bowden's Own products on your new ride. Our products are developed to be used as a system, and also designed to be easy to use. New car maintenance can be broken up into a few steps: strip, prep, clean & protect. Strip old products off your car with our Orange Agent all-purpose cleaner in what's known as a "strip snow". Prepare the paint with our clay bar or clay towel. Clean the paint with one of our lubricating washes, then use the Paint Cleanse & Restore to deep clean the paint, ready for the protect stage. Protection is one of our waxes, followed by either Fully Slick or After Glow, to really seal that lovely shine in and offer real UV protection for your paint. Of course, it's then paramount to keep a good regimen of washing and cleaning, regularly. You can read even more about maintaining your new car in the following article - New Car Care Guide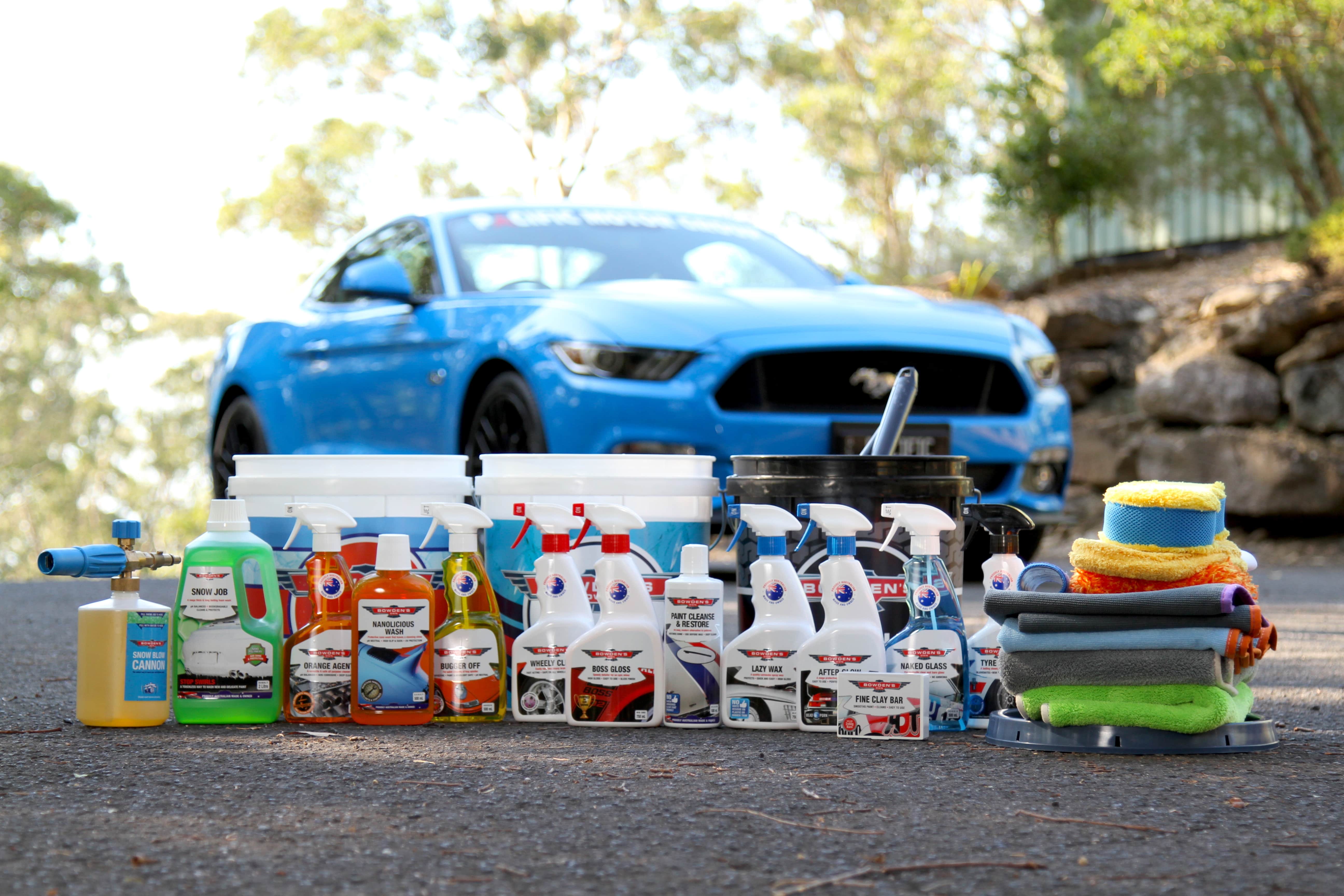 Can I use your products on my caravan/boat/fibreglass?
The simple answer is: yes. We have many customers use our washes and detailing sprays on their caravans and boats. Paint Cleanse & Restore is a great one for removing oxidisation from them, then you seal them with our wax and Fully Slick spray sealant. Nanolicious Wash, Wax Wash and Auto Body Gel all have anti rust properties too, making them really popular with the marine crowd. Vinyl Revival is a fantastic one for use on the seats in the boats, and Sublime Clean is perfect for cleaning the bimini tops on boats, and pull out awnings on vans. Check out this before and after shot by one of our Facebook group members Stephanie Darby, using our Paint Cleanse & Restore on her customer's caravan.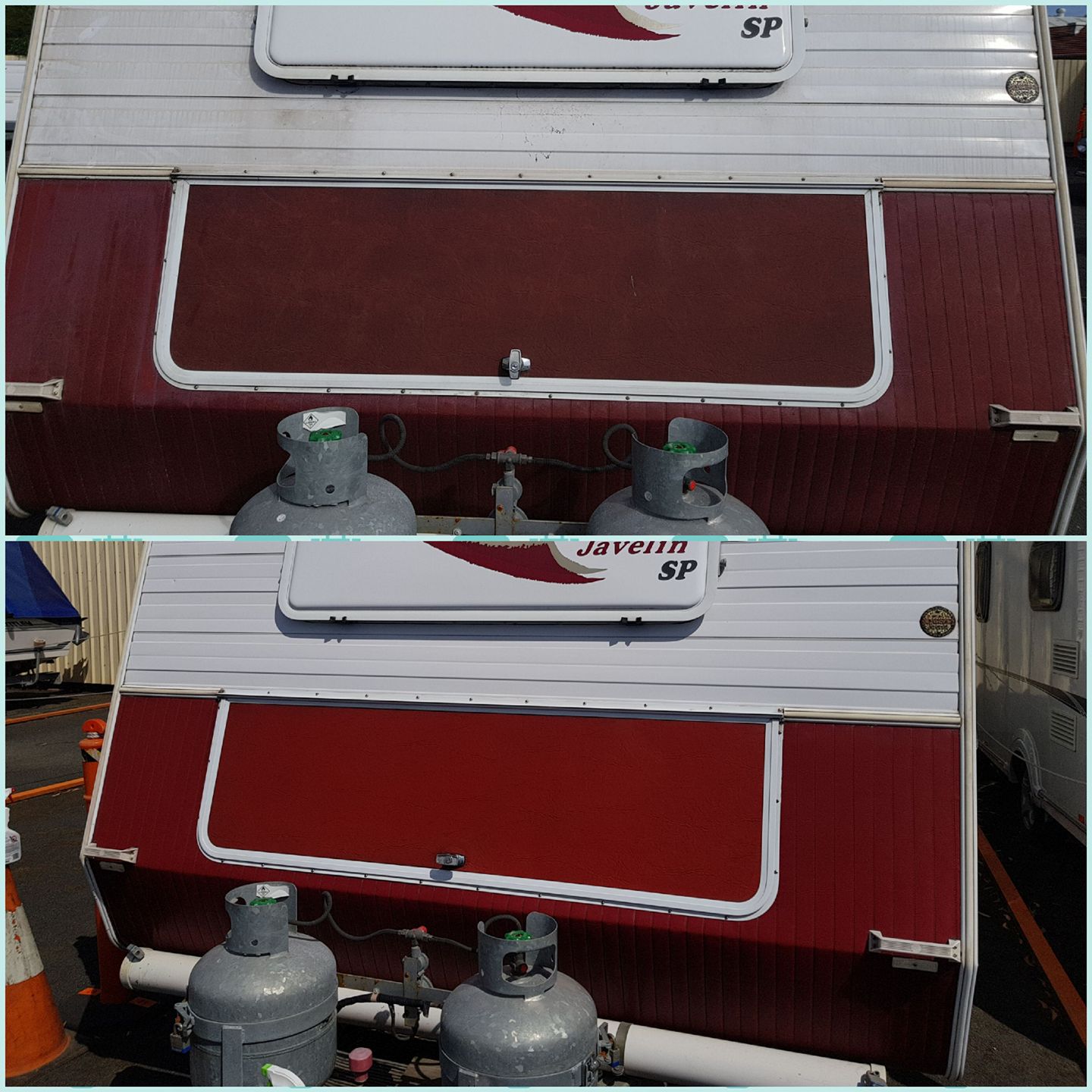 I just got paint protection done - can I use your products on my car?
Yes, definitely! If you got your paint protection done by a professional detailer and got one of the new ceramic type coatings on the market, then you're definitely in luck. Our Snow Job pre wash and Nanolicious Wash were both formulated to work specifically with these modern coatings, containing ingredients that help maintain and repair the coating on a microscopic level. Our detailing sprays; Lazy Wax, Boss Gloss, Fully Slick and After Glow are all suitable also - all water-based formulas, they will add shine, depth and protection to your new coating. If you're on Facebook, this is another good one to check out - Maintaining your coated car with Bowden's Own products. This stunning Audi RS6 was coated and then maintained with Nanolicious Wash and Boss Gloss as a drying aid.