Conclusion - any questions?
So, there's a list of the different brands and models of pressure washers that we would recommend to buy as a good companion for our Snow Blow Cannon. As mentioned earlier, we find the Gerni and Stihl machines the best to use and have the fewest problems in relation to reliability and pressure issues (with the information garnered from our Facebook Detailers group over the last 18 months). Generally, you get what you pay for with pressure washers. As mentioned earlier, there are a myriad of other brands such as AR Blue, Clean Force, Jet USA, Kranzle, Spitwater, Workzone, and many others. Find one that's suitable for you and your budget and read the reviews to make sure you're getting one that you're going to be happy with.
We carry an adapter for nearly every conceivable machine to connect to your Snow Blow Cannon, which you can read more about below, simply click the image.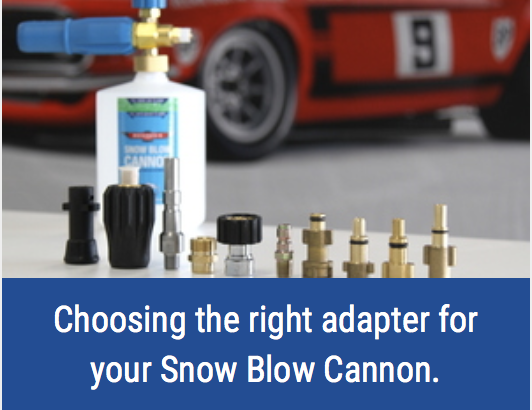 If you have any more questions in regards to pressure washers, or you're still not sure which one to buy, drop us an email at - info@bowdensown.com.au or freecall 1800 351 308.
Happy detailing!
Brett Hobbs