Removing scuff marks from your door sills
Rejuvenating plastics
It's something we've all seen; the scuffing marks on the sills of the later model cars. It's a pretty easy one to fix with a couple of our products as shown here.
Our latest formula Vinyl Care has many great atributes, including rejuvenating plastics, without the use of silicones, water or oil based. This means that it's ideal for a quick clean of your plastic door sills.
Just follow the quick and easy steps below for the best results.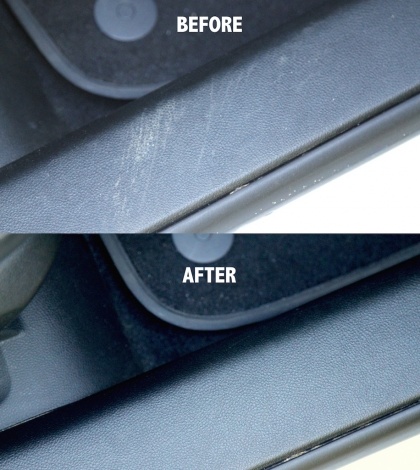 Step 1
Spray it
Get a bottle of the Vinyl Care and spray into a clean and dry microfibre applicator pad like our Square Bear, if you dont have one; a clean cloth or sponge will do.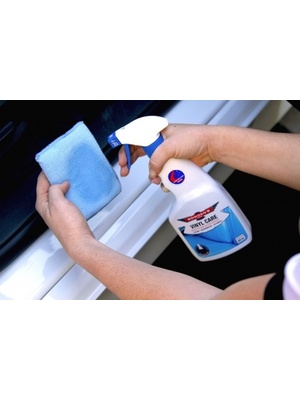 Step 2
Circular motion
Apply in a circular motion to the whole plastic area. This will deep clean the dirt and hide the scuff marks at the same time.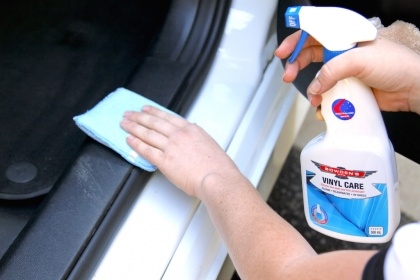 Step 3
Leave to sit
Leave to sit for one minute and then wipe clean with a clean and dry microfibre cloth like our Plush Daddy. This should last a few months. Repeat when you feel it needs to be done.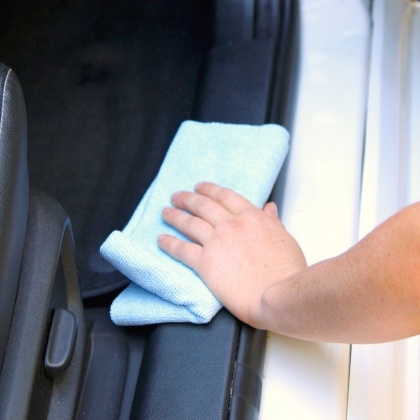 SOME NOTES
If the Vinyl Care is leaving an uneven finish, or "fish eyeing", it could be that the area has been cleaned previously with a silicone based product. Our premium Vinyl Care is water based and you will need to clean the sill down with our Orange Agent citrus cleaner, or the Sublime Clean exterior cleaner.
If you have really dirty, muddy sills, it will pay to clean the dirtiest areas twice, using clean sections of the applicator pad or cloth each separate time so you're not rubbing dirt back into the cleaned areas.
The best effect of hiding the scuff marks will come from darker coloured door sills. It's a rare one to have white or tan plastic, but regardless it will still clean these up pretty well.

Any questions?
You can get these great car care products at all of our retailers nationwide. Find your closest one in the link at the bottom of this article.
If you have any questions or feedback about this article please contact us by email - info@bowdensown.com.au or call our office on 1800 351 308.
Love your car,
Dan Bowden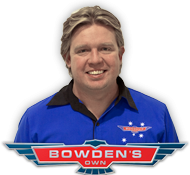 ---