Mega Snow Job - our new heavy-duty snow foam
23 April 2021 Dan Bowden

We love a good Snow Job pre-wash, but sometimes on those dirtier weekends you need something with a bit more oomph to cut through and loosen heavier dirt and grime. So, we put the challenge to our chemists - create a snow foam strong enough to cope with the aftermath of getting amongst it in this wide brown land, but still safe so it won't damage rubbers and plastics. After numerous rounds of extensive, crazy-dirty (and bloody fun) testing, the results could only be called one thing… MEGA… introducing Mega Snow Job, our heavy-duty foam for dirtier weekends.
WHAT MAKES IT MEGA?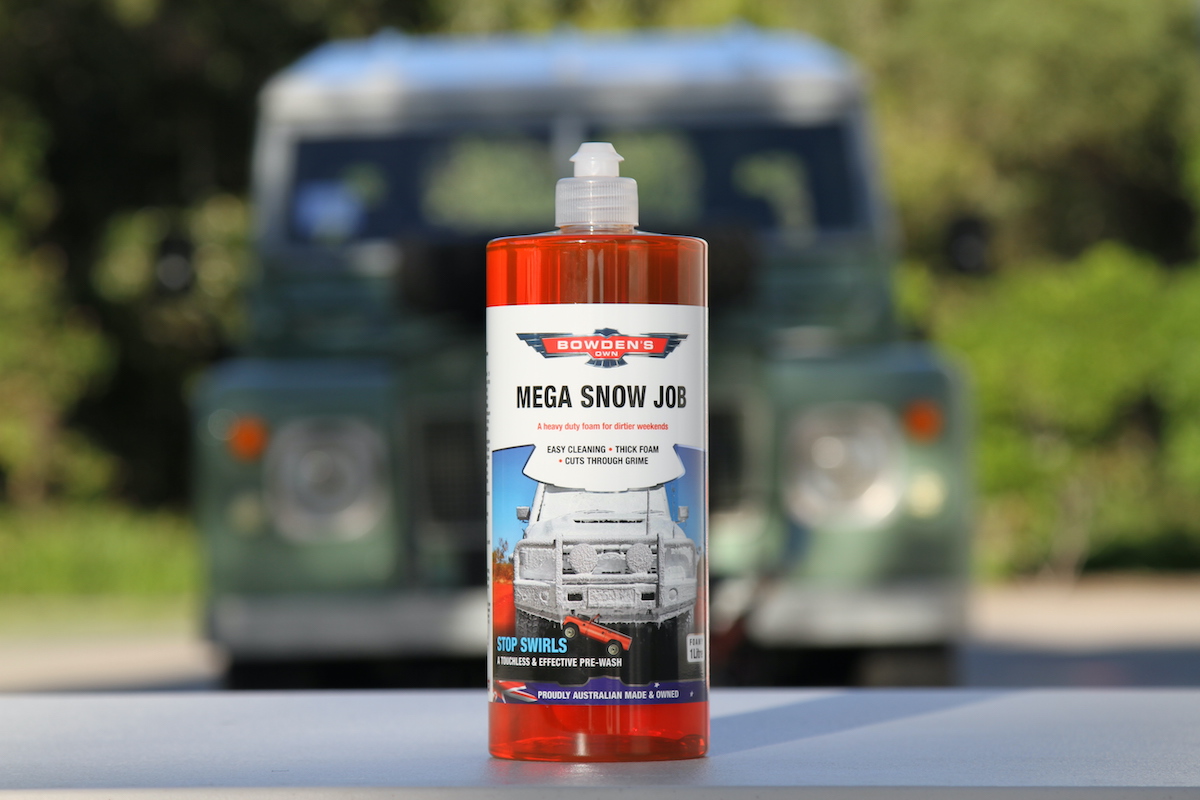 Our original Snow Job formula is a great pre-wash for removing your typical dirt and dust to help minimise potential scratches during washing, but Mega Snow Job takes it to the next level and is designed for those jobs where a bit of extra cleaning power is needed, here's some of the features that make it mega:
Crazy-thick & penetrating foam – We've amped up the foam level with a concentrated blend of modern surfactants that create a super-thick blanket of wet foam to penetrate and loosen heavier dirt and grime. We found this type of wet foam to have better cleaning than the more traditional dry foaming snow foams.
Serious cleaning power – Mega Snow Job features a subtly boosted alkaline formula with a pH of 9.0 out of the cannon (Snow Job is a neutral pH 7.0), for that little extra kick of cleaning power.
Strong yet safe – Despite its great cleaning power, we've put a lot of work into finding the right ingredients to ensure Mega Snow Job is safe for use on ceramic coatings and quality sealants like our Bead Machine or Wet Dreams and Happy Ending after wash products. But please note it will affect any carnauba waxes, and can start to break down the super hydrophobic sealants with continued use. It's also safe on polished alloy, aluminium, plastic, rubber, chrome, carbon fibre, gel coat, vinyl tonneaus and seats, clear coat paint and glass… it's even biodegradable and earth friendly.
Cleans AND protects – Contains anti-rust and salt removing ingredients, ideal for 4x4's, off-road caravans and watercraft in our harsh coastal environments.
Short dwell time - Only needs to sit on the car for 3 to 4 minutes, making your wash time even faster.
Fun in the sun - This foam can be used in the direct sun, and even if it accidentally dries, it'll still wash off without causing damage or frustrating streak marks.
Good value - Uses the same 9:1 dilution ratio as our other snow foams, and even with this more concentrated formula it's still the same price as our regular snow foams.
Proudly Aussie – Mega Snow Job is 100% Aussie made and formulated - which is something we're super-proud of. Even the bottle and lid are Aussie made!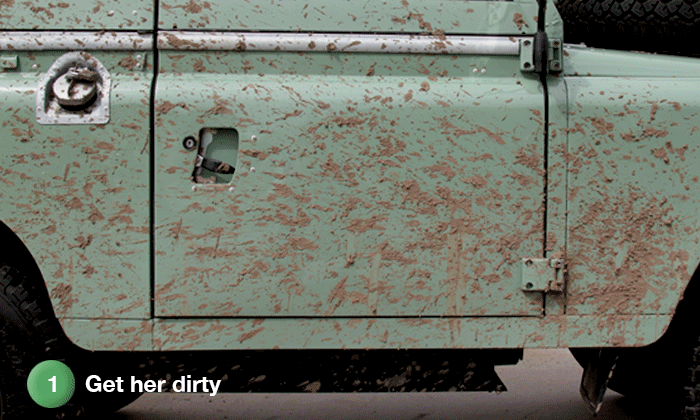 It works great with our Snow Blow Cannon and you'll want a pressure washer with over 1800 PSI and 7 litres of water flow for best effect. Read here for more on choosing the right adapter for your cannon.
We still recommend Snow Job or Yellow Snow for regular maintenance washing as its pH neutral formula is really gentle, but Mega Snow Job is just the ticket for those jobs where heavier duty cleaning is needed.
Mega Snow Job is $30.99 for the 1 litre bottle with 5 and 20 litre refill drums available too. It can be currently found/ordered in at Repco and Supercheap Auto stores, but will soon be at other local Bowden's Own stockists in the coming weeks. Quote the part code BOMEGASNOW1L in store to get your bottle now.
Find your nearest store here: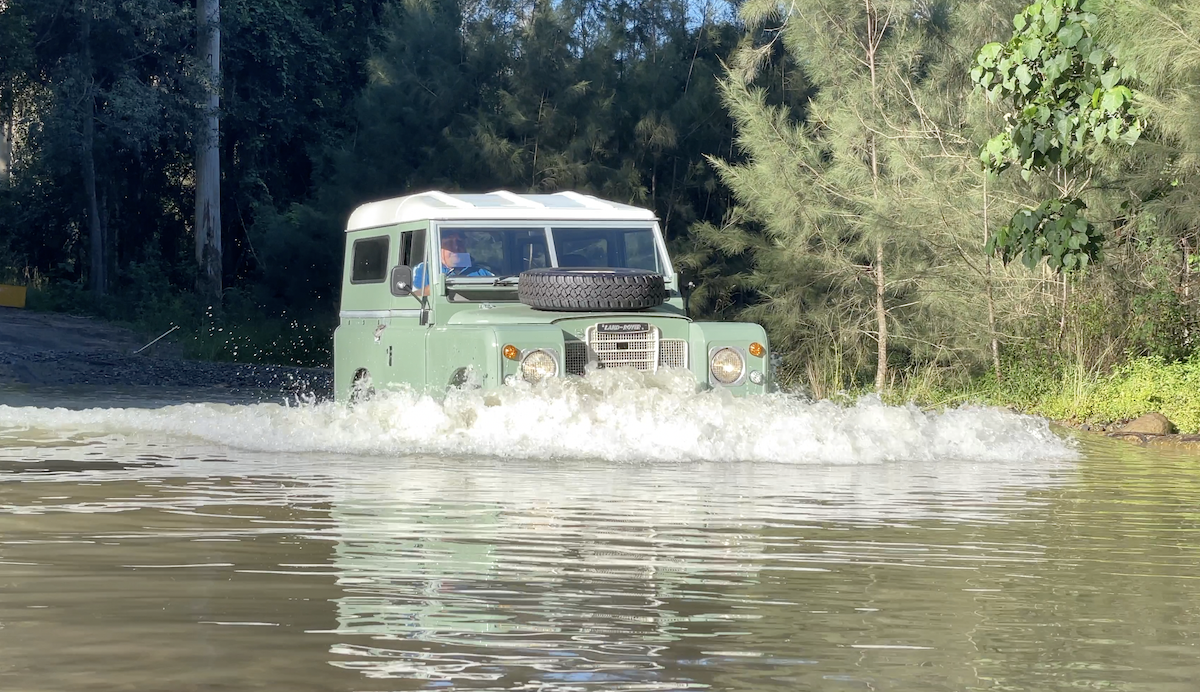 If you're after even more tips to keep your Fourby looking its best, check out our comprehensive 4x4 detailing guide.

It's been a long process for us to develop and bring out this new type of foam, but I feel super worthwhile! So I hope it makes your bigger detailing jobs after a day of outdoor adventures more fun and enjoyable.
Love your car,
Dan Bowden
---
---