Which wash tool is best for you?
3 July 2020 Brett Hobbs

When it comes to wash tools, one size definitely does not fit all. Everyone has different wants and needs in a wash tool, and so that's why we have this great variety, suiting the different ways people like to wash and care for their vehicles. It also helps a lot towards making the whole wash experiance more enjoyable and some fun!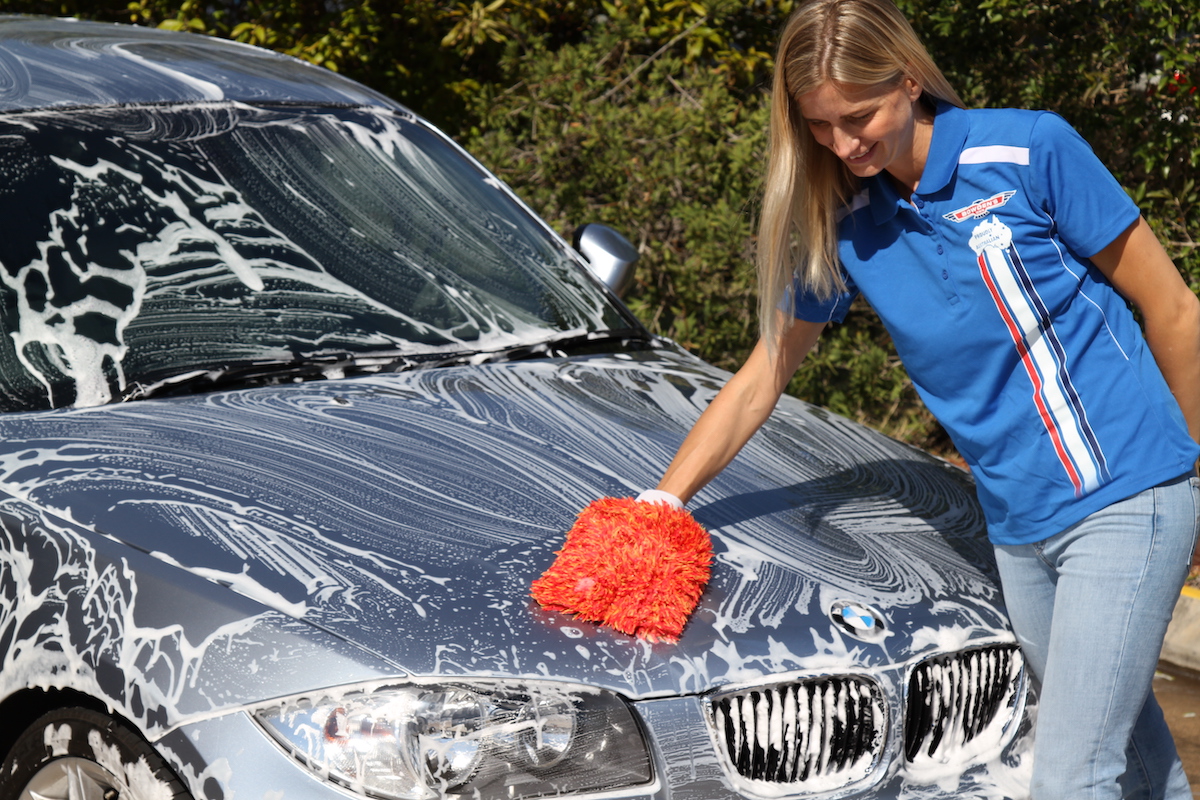 We have 5 different wash tools in our current range, and all of them have been made to our standards with the very highest quality Korean microfibre that will minimise the chance of creating wash swirls or micro-scratches in your paint, as well as being very effective at cleaning too. We're sure you will be able to find the one that suits you best.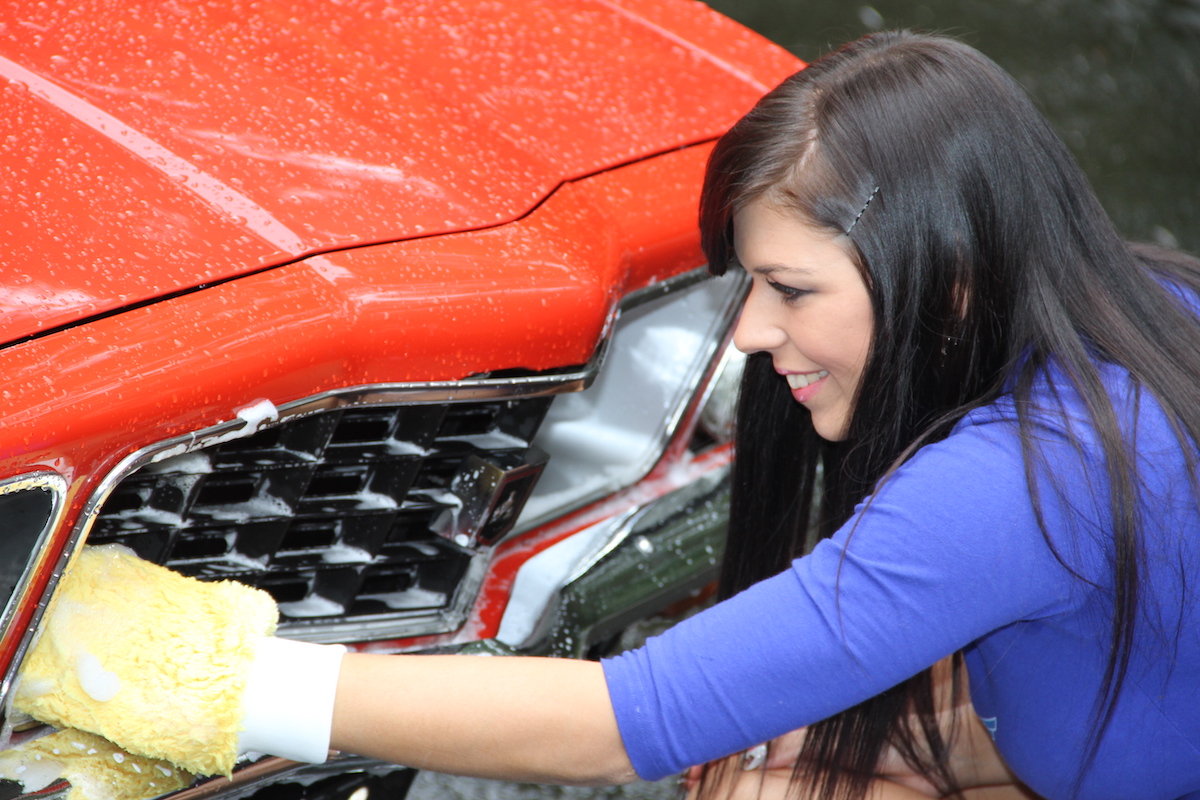 The Love Glove

- Our original wash tool.
A lovely blend of ultra soft microfibre that's double stitched on the inside for added strength and durability. Has a great touch and feel aspect, as well as being perfect for getting into and around more intricate areas like wing mirrors, front grills and spoilers. Also perfect for smaller vehicles like bikes and scooters.
​Pros: Lightweight, ultra soft microfibre, easy to wring out and clean, gets into just about anywhere.
Cons: Doesn't hold much suds, has a smaller working area.

Muffy Sponge

- Our most popular wash tool.
Muffy has gone through no fewer than 4 updates in its life - Muffy adapts and evolves. Soft, low pile microfibre on the outside, with a traditional softer sponge inside. Mesh sides to join the microfibre, so that suds can come in and then get back out easily, to help dirt and grit rinse freely after washing each section of your vehicle. It's good value for the quality, which is why it's popular with many car lovers looking to step up from the old sponges.
Pros: Easy to handle, ideal for those who love using a traditional bone shaped sponge, bright yellow to see any dirt, reduces washing fatigue due to lightweight design.
Cons: Holds less suds than our bigger wash tools, covers smaller areas at a time.

Shagtastic Wash Pad

- Our best all rounder.
Made for fussy enthusiasts and pro detailers. Utilising a new 3 yarn microfibre fabric, this pad is super soft and gentle on your paint, while retaining the ability to easily rinse out dirt and grime from the microfibre. The bigger size of the Shagtastic Wash Pad allows for faster cleaning compared to The Love Glove and Muffy Sponge.
Pros: 3 yarn microfibre blend means faster and easier cleaning, bigger surface area, higher suds holding ability compared to The Love Glove and Muffy Sponge.
Cons: Doesn't hold as much suds as the bigger Wash Pillow, can be too big for some people with smaller hands.

Shagamittastic Wash Mitt

- For those who love mitts.
Another one we extensively tested and developed with pro detailers. It utilises a non split, 3 yarn microfibre, for excellent cleaning and rinsing capabilities. The Shag Mitt, as it's affectionately called, has a well fitted elastic cup to help keep your hand inside it, and a stitched divider inside to keep your hand in place and make sure it cannot be dropped while washing. Many use this as a seperate tool to clean the lower sections of their cars.
Pros: Good surface area, very flat profile making it perfect in and around more intricate areas like grills and spoilers, stitched divider inside so it won't fall off.
Cons: Can be too big for some people with very small hands, doesn't hold as much suds as The Wash Pillow.

The Wash Pillow

- Big and effective.
Its huge 25 x 25cm size gives you a large surface area, making it ideal for larger 4WDs, caravans, vans etc, or if you just like to wash as fast and efficiently as possible. Uses the same 3 yarn microfibre as our other shaggy tools for excellent and safe cleaning. Created for the ultimate in washing satisfaction, this is the preferred wash tool of both ourselves and many professional detailers!
Pros: Massive size making the job quicker and easier, holds heaps of suds, light sponge inner, recessed stitching to stop the sponge moving or folding over inside the microfibre.
Cons: Can be too big for some people, makes your hands look small, not good for smaller vehicles like bikes.
GET THE FULL MICROFIBRE GUIDE
Like a full guide to our specialist microfibre range and the products we recommend using them with? We've created a handy A4 sized PDF that you can print out and laminate, ready to stick to your garage wall (or microfibre storage tubs) next to the Flow Chart as a handy reference for your next detailing day.

MORE INFO?
I hope this quick guide helps you in choosing which wash tools will work the best for you, your vehicle and situation. If you have any further questions please feel free to drop us a line on 1800 351 308 business days 9am - 4pm or email info@bowdensown.com.au.

Happy Detailing,
Brett Hobbs
---
---